Why Winter Olympics 2018 sponsors pay top dollar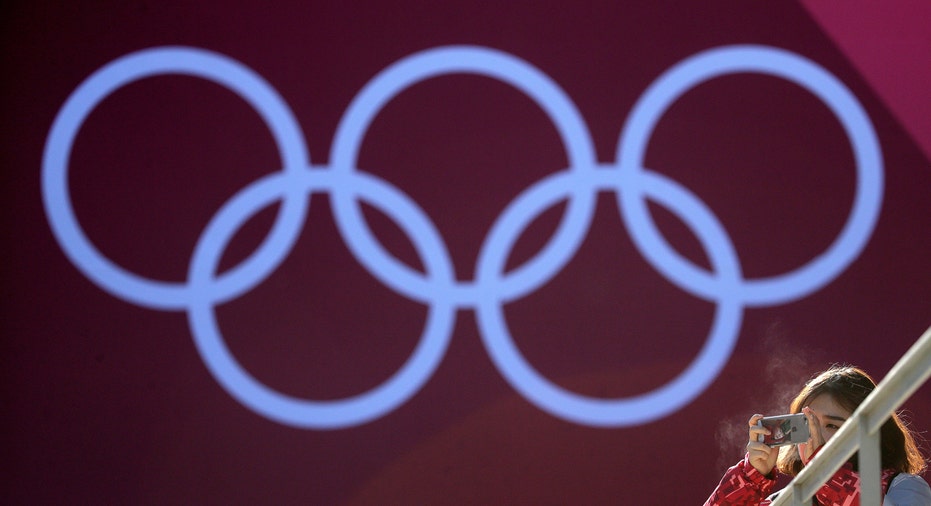 The 2018 Winter Olympics aren't just a showcase for the world's top athletes. Some of the world's largest corporations shelled out massive sums in order to promote their products on a global stage in Pyeongchang, South Korea this month.
The International Olympic Committee has top-level sponsorship deals in place with 13 corporations. Each "Worldwide Olympic Partner" pays roughly $100 million per four-year Olympic cycle, according to Reuters, though some estimates place the average cost even higher. Some sponsors pay more than others.
In exchange, sponsors receive top billing and the chance to showcase their services to spectators on the ground at Olympic events and on television, where broadcasts drew an average of more than 21 million viewers in primetime during the 2014 Winter Games in Sochi, Russia. For example, Intel, which signed a sponsorship deal with the IOC in 2017, said it would provide 5G wireless technology, drones, artificial intelligence platforms and other gear for use during Olympic events.
Timo Lumme, managing director of the IOC's Television and Marketing Services, told Reuters last year that presence of a record 13 top-line Olympic sponsors was proof that companies receive "tangible returns" for their multimillion-dollar investments.
The 13 top sponsors of the 2018 Winter Olympics are Coca-Cola, Alibaba Group, Atos, Bridgestone, Dow, General Electric, Intel, Omega, Panasonic, Procter & Gamble, Samsung, Toyota and Visa. Lower-tier sponsors of this year's games include The North Face, Hyundai and LG.
The IOC isn't the only beneficiary from the swarm of corporations looking to advertise during the Olympics. NBC executive Dan Lovinger said the network expects ad sales to surpass the final tally from the 2014 games, when the total advertising haul topped $800 million.
A look at Olympic marketing campaigns for some top sponsors can be viewed below.
Alibaba Group
Intel
Samsung
Visa