Why Warren Buffett's $1M March Madness contest is a lesson for employers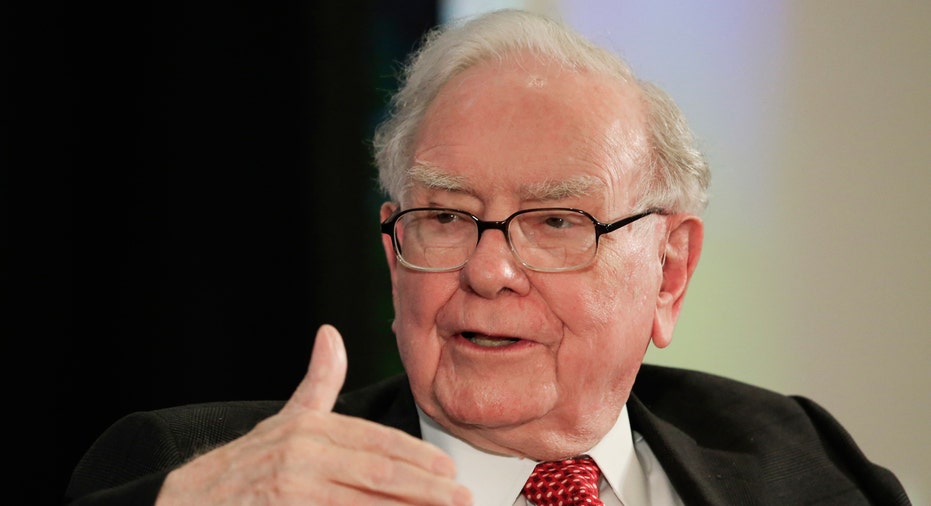 Billionaire investment guru Warren Buffett is upping the ante this year in his "March Madness" contest for Berkshire Hathaway employees, but the "Oracle of Omaha's" company will see workplace benefits regardless of whether someone takes home the elusive top prize.
Buffett's free-to-enter March Madness pool offers a prize of $100,000 for the employee whose bracket remains "perfect" for the farthest point into the NCAA men's basketball tournament. He has annually offered $1 million to any employee who can correctly guess every team that will earn a spot in the "Sweet 16," but this year's event will double any prize if one of two Nebraska colleges, the Creighton Bluejays or the Nebraska Cornhuskers, also wins the entire tournament.
The prize pool represents a potentially life-changing sum for the approximately 100,000 Berkshire Hathaway employees that are expected to enter the contest. It's also a savvy motivational tactic from the renowned business leader Buffett, who uses the popular sports event to foster office camaraderie and improve morale at a comparatively minimal cost to Berkshire, which earned $44.94 billion in net profit in 2017, according to Roy Cohen, a career coach and author of "The Wall Street Professionals' Survival Guide."
"Employees want to be engaged. This is one strategy to do that where it's very likely that the big payoff is not going to happen," Cohen told FOX Business. "You're motivating employees through an activity that makes them, for a moment, feel excited and [that] they're dreaming. He could potentially make that possible for them. He can change their lives forever."
The NCAA is set to unveil which 68 college basketball teams will compete in the tournament this weekend on "Selection Sunday." Tournament play begins on Tuesday, March 13 and runs until early April. Employees have until March 15 to submit their final brackets, after the play-in games have concluded and two hours before the final 64 teams begin play.
Berkshire Hathaway has offered the contest to each of its more than 375,000 employees since 2014 – the same year that Buffett partnered with Quicken Loans to offer $1 billion to any person who completed the nearly impossible task of correctly predicting every single NCAA tournament game. The company told employees in an internal memo this year that one entrant in the 2017 contest fell just one game short of the $1 million prize.
Buffett's March Madness bracket is "definitely a morale booster" as well as a potential lesson for other business leaders seeking ways to motivate their employees, according to Andrew Challenger, vice president at career services firm Challenger, Gray & Christmas.
"Obviously, many employers do not have the financial resources of Warren Buffett, but recognizing March Madness and the fun surrounding the tournament is an excellent way to foster comradery and morale among colleagues," Challenger said. "Additionally, many companies are scrambling to find skilled workers right now, and the way a company embraces March Madness could be a way to attract talent."