Why this Car Costs $4,400 a Year to Insure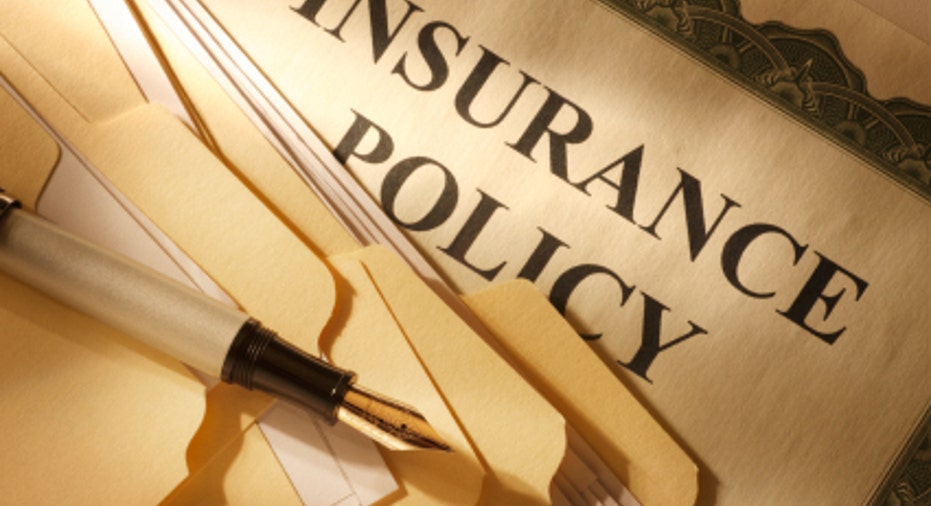 Reader Eric's e-mail landed in our mailboxes with the subject line "Criminally high insurance rates."
I just finished reading two articles on your website. One article featured the least expensive cars to insure. The other article explored the most expensive cars to insure. The most expensive car being a 2014 $115,000 Nissan GT-R that cost $3,169 to insure for annual coverage. The question I have is why did I just receive an automobile insurance quote of $365 per month, $2,200 for six months, and, thus, $4,400 for one year's full coverage 2009 Chevy Aveo subcompact that cost only $9,900? I live in Detroit. I'm well aware of the practice of paying more due to crime, etc. But these grossly excessive rates seem criminally high. 
I agree that car insurance rates in certain cities, Detroit being one, are insanely high.  And while I wouldn't want to spend this much on car insurance, I can explain why it is that some folks, like Eric, are receiving car insurance rate quotes higher than what it would costs others to insure an "affordable supercar" like the $115,000 Nissan GT-R.
Where you live matters - a lot
Car insurance rates are based on many factors, among them the make and model of your car.  But these aren't the only ones.
Minimum car insurance requirements vary significantly by state.  In general, the more insurance coverages you're required to carry, the higher the cost will be because the auto insurance provider is taking on the risk that it may have to pay out for more types of situations.
Michigan, where our reader Eric is located, tops our list of most expensive states for car insurance.  This is due to a number of reasons, but the biggest being the guarantee of lifetime personal injury protection benefits if someone is severely injured in an auto accident.  Also, drivers must carry $1,000,000 worth of property protection insurance (PPI) to cover inanimate objects damaged by the insured vehicle.
Your car insurance company also looks beyond the state where you live and considers the specific area you reside in.
Typically, auto insurance companies cluster ZIP codes into various risk categories based upon the amount of claims and the severity of the claims paid.  Accident rates are higher in congested cities, so if you live in an urban area you'll usually pay more to insure a car than you would if you lived in a rural area.
As our reader Eric mentioned, car insurance providers are aware that Detroit has proved to be a high risk area for theft and accidents and thus charge even more for car insurance premiums here. The costs are overwhelming for many; some experts estimate that half of all drivers in Detroit are uninsured -- which drives rates up further.
And while it stinks that the cards seem stacked against those living in Detroit, the simple truth is that the more risk a policyholder -- and the insured car -- pose to an insurance company, the more the one will pay.
City-to-city and state-to-state comparison
Locales a few miles outside of Detroit are offered much lower car insurance premiums due to the crime rate being lower.  And, Ohio is the opposite of Michigan and was found to be the least expensive state for car insurance premiums.
To show how your geographical location changes car insurance costs, I ran rate quotes for both the Aveo and GTR in three cities:  Detroit, Michigan (ZIP code 48221), Dearborn Heights, Michigan (48127) and Columbus, Ohio (43227).  The annual rates for a 2009 Aveo versus a 2014 Nissan GT-R Track Edition were:
Detroit:
Aveo - $5,112 per year
GT-R - $12,745 per year
Dearborn Heights:
Aveo - $4,136
GT-R - $7,885
Columbus:
Aveo - $1,058
GT-R - $3,202
As you can see, the GT-R is more expensive to insure wherever you live, but a five-year-old Aveo costs five times more to insure in Detroit than it does in Columbus - and $2,000 more than a GT-R premium in Columbus -- for the reasons I've discussed.
Also, if you live just 12 miles out of Detroit in Dearborn Heights you can save nearly $1,000 on your Aveo insurance, and a GT-R owner can save almost $5,000.
How to save when moving isn't an option
It's unlikely you can just pull up stakes and move, so how can you lower your rates?  The best way is to comparison shop.  Car insurance companies' rating systems vary tremendously; therefore, just by shopping around with multiple auto insurers you may save hundreds of dollars a year on your car insurance rates.
In places like Detroit, it may even save you thousands.
[The rates quoted are for a 35-year-old single male who commutes 10 miles to work and back.  In both states the quote included liability coverages of 100/300/50 ($100,000 for injury liability for one person, $300,000 for all injuries and $50,000 for property damage in an accident) and collision and comprehensive coverage with a $500 deductible each.  The Michigan quote also included state-required PIP and PPI coverages.]
The original article can be found at Insure.com:Why this car costs $4,400 a year to insure