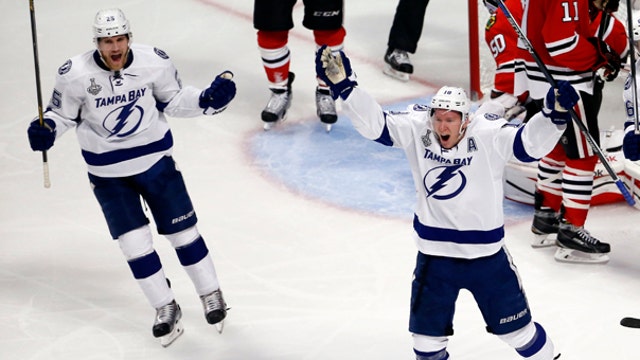 Continue Reading Below
Advertisement
"Our team has been very resilient…We have a tremendous amount of respect for the Blackhawks, they have won two cups in three years…We know we are going to get their best…We have to find a way to get two wins in the next four games," he said.
Vinick said he isn't concerned over criticism about restricting ticket sales to Tampa Bay residents and plans on attending the game in Chicago where the price for tickets have reached $1,197.
"I think that's been exaggerated to a great extent. It's only a small segment of our ticket sales that are restricted…But the most important part of that is we love the game of hockey--our fans and we've heard loud and clear from our fans and players, that they want a great hometown environment in the games, and we are responding to that," he said.
According to Vinick, business has been boosted by regular season sell outs and higher TV ratings from the playoffs, and he believes the team will continue to be successful.
"The sport is great anywhere…We make no apologies for hockey in Tampa Bay. One of our goals is to be the Green Bay Packers of the NHL and we don't see any reason why we can't accomplish that."