Why Starwood Didn't Sell to Highest Bidder - And Neither Should You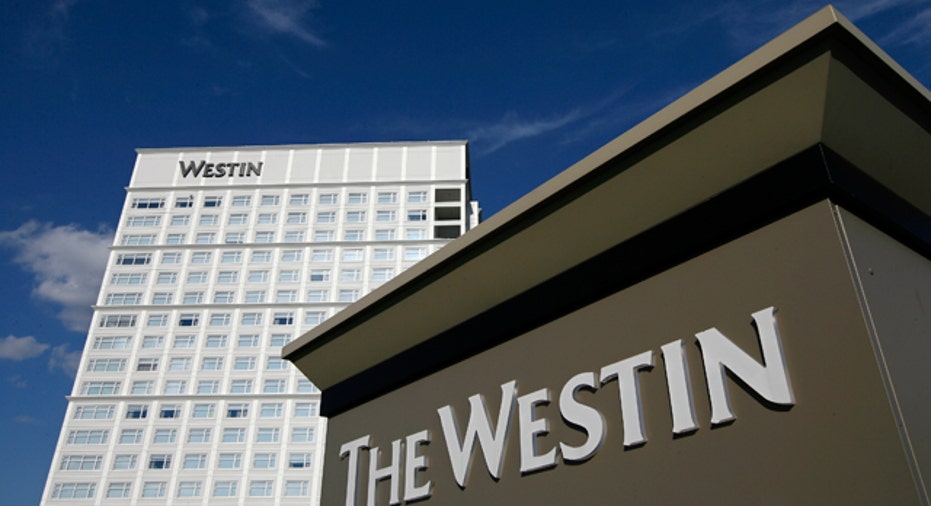 If someone offered you $14 billion to sell your company, would you accept it? Should you?
That's exactly what happened to Starwood Hotels. The chain, which includes brands such as Sheraton and Westin, was offered that amount from Anbang Insurance Group Co. Ltd., a Chinese company amidst a bidding war with Marriott. Anbang's offer was $700 million higher than Marriot's (although Marriott offered $13.6 billion, its ultimate price fell to $13.3 billion based on Starwood's latest stock valuation). So, no brainer right? Starwood of course took the higher offer, right? $700 million is a lot of money. And this is what companies do – they buy low and sell high. They build asset value and maximize the return on investment for their investors.
Except this isn't what happened. Starwood last week rejected the offer and instead accepted Marriott's lower offer. What madness is this? Were Starwood's management acting irresponsibly by taking less money? Quite the opposite. Just ask my client Harold. He only wishes he did the same.
For more than 25 years Harold (I'm changing his name for this column) built a successful technology company that provided networking and data security services to mid and larger sized companies up and down the East Coast. About five years ago, a larger company in his field offered him a generous price to buy out his business and Harold, in his mid-sixties and ready to move on…decided to move on.  He sold his company to the larger firm, accepting a small amount of cash up front with the rest due in a 5 year note.
Unfortunately, it was not a good decision. Within months of signing the deal, the buyer ran into financial "difficulties." The initial payment for his firm was made at closing – but it wasn't much. A few note payments were also received. But then the cash stopped entirely. Promises were made. Apologies were offered. Then came the threats. And attorneys. And finally…bankruptcy. The big, "successful" tech firm that bought Harold's company turned out to not be so successful after all. Harold is now 70 years old with no money.  A lifetime of business has been tossed down the drain. He's forced to start over and is now looking for a job at exactly the time in his life when he should be retiring and enjoying the fruits of his labor.
"I screwed up," he told me. "My due diligence was poor. I sold to the wrong people." He is crushed.
In 2015, there were more than 7,200 businesses sold in the U.S., which was close to 2014's all-time high of approximately 7,500, according to a report early this year from brokerage firm BizBuySell. Some believe that this year's number was only down from last year's record pace partly because small businesses continue to grow financially healthier, allowing owners to ask for more money, which is putting off some sales.  But 2016 is also expected to be a very busy year for the brokerage business. It's clear that more and more business owners are selling out.
Why? The population is aging and baby-boomers are looking to get out of the race and play some golf. Inflation and interest are still at low levels, with the anticipation of increases in the future. Interest paid on bonds and savings aren't so hot. And sticking more money on Wall Street seems a little too risky for many I know. But buying a company, particularly if it's related to your business, has become a better bet for many. Borrowing money is still cheap and capital is very much available. Finally, the capital gains tax that would be paid on the sale of a business – now at 20% - is still historically low and business owners are concerned that this rate may be going up, depending on who lands in the White House this November.
But none of this matters if your buyer can't pay. Which is why Starwood walked away from the Anbang deal. According to this analysis of the two companies' courtship "…Starwood officials couldn't get comfortable that the Chinese company could secure funding. Anbang and its ownership structure remain murky to many inside and outside China, unlike Marriott or any other publicly traded U.S. company." The company's management was also "hard to read" and its negotiating approached "confounded Starwood." The lack of insight into Anbang's intentions, according to the report, "along with its opaque ownership, made the buyer's actions harder to predict." The company had a "complex ownership, a web of 39 corporate shareholders ranging from car dealerships to mining companies."
In short, something just didn't smell right to Starwood's management. Compared to Anbang, Marriott is a known quantity with the ability to pay. A deal with Anbang seemed to raise more questions than answers. What happened if Anbang, like the company who bought out Harold, couldn't or wouldn't pay?  Good luck collecting.  And so Starwood hesitated. And Starwood's hesitation ultimately led to Angbang withdrawing its offer. Good for Starwood.
It's easy to get romanced with the prospect of a big check and the promise of future riches to come. But if you want to sell your company someday the objective shouldn't be getting the highest price. It should be getting the best deal. And no deal is a good deal if your buyer isn't going to ultimately pay up. Just ask Harold.