Why Softbank Is Buying ARM for $32B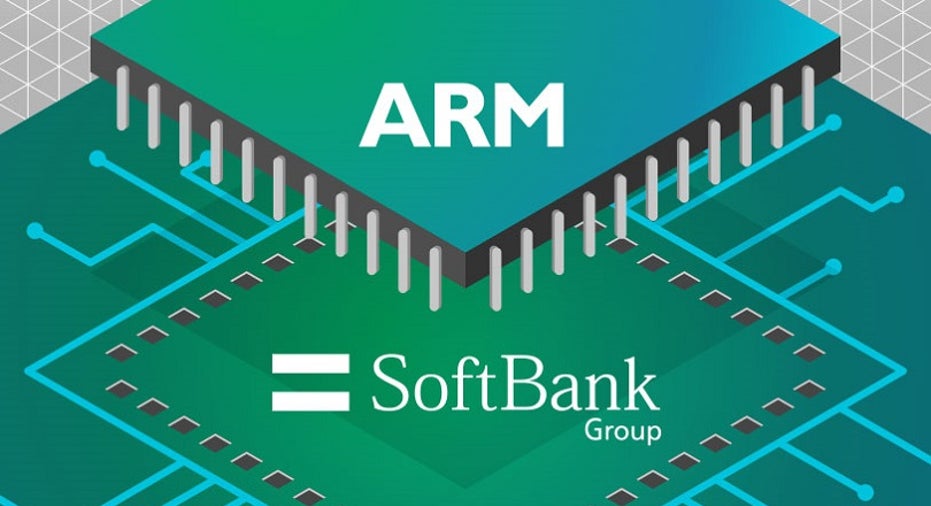 Since founding Softbank in 1981, Masayoshi Son has been known to take enormous risks, most of which have paid off. Today, he's chairman and CEO of a global telecom and Internet giant valued at close to $60 billion and is the second richest man in Japan with a personal net worth of $17 billion.
On Monday, the company announced a bid which is probably the biggest bet of Son's life, its plan to acquire British microprocessor firm ARM Holdings for $32 billion. ARM's technology can be found in nearly every smartphone, tablet and mobile device on Earth. Its microprocessor has long been the gold standard for low power designs essential for mobile applications.
The question is, what's that got to do with Softbank's core business as a wireless and Internet service provider? Acquiring most of Sprint for $20 billion in 2013 was risky enough, but at least the goal was clear: to turn around the struggling company and gain a foothold in the U.S. wireless market.
What's Son's plan with respect to the ARM deal? Where are the strategic synergies required for acquisitions to make sense?
Those questions clearly spooked investors, who drove shares of Softbank down more than 10% this week. There may not be synergies and the goal may not be obvious, but that doesn't mean Son doesn't have a bold vision of where the world is heading. And he aims to make sure Softbank is right smack in the middle of the action.
Son sees a future where machines are smarter than people and everything is connected. So he's betting big on artificial intelligence (AI) and the Internet of Things (IoT). And he believes that ARM's ubiquitous microprocessor architecture is well positioned to dominate that brave new world and find its way into a trillion chips, someday.
That's not as far-fetched as it sounds. ARM doesn't actually make chips, but licenses its microprocessor designs to a who's who of semiconductor and device makers, from Intel and Qualcomm to Apple and Samsung, for an average of about ten cents per chip.
As a technology company with no manufacturing, ARM is enormously profitable and scalable. And Son plans to invest heavily to accelerate its penetration into exciting new applications like intelligent robots, smart cars and connected appliances.
Skeptical analysts have correctly noted that there's a lot of missing technology between a processor designer like ARM and a service provider like Softbank, but Son has been busy acquiring, partnering with and buying stakes in companies that are developing the core software, communications and security technology needed to fill those gaps and pull all the pieces of the puzzle together.
One of the sources of confusion over the ARM acquisition is its purpose. Some media outlets are reporting that Softbank is betting on IoT. Others describe it as a bet on AI. Son needs to do a better job of helping them connect the dots: IoT and AI are actually connected in a fundamental way.
IoT is about integrating tiny sensors, processors and radios into everything from livestock and thermostats to clothing and vehicles. A good analogy is that IoT is like the senses of the human body. AI, on the other hand, is about making machines capable of learning from the information they receive and making good decisions. AI is like the human brain. The human senses and brain work together.
It's the same in the physical world. After all, what would be the point of making billions of things smart enough to sense their surroundings and communicate that information to the cloud, the fog or wherever it needs to go, if machines aren't intelligent enough to absorb all that big data and make smarter and faster decisions than humans can?
Autonomous cars will be far safer than those driven by people for one simple reason: the machine can assimilate real-time information from thousands of sensors communicated over its own high-speed network and make nearly instantaneous decisions much quicker and more accurately than a human can.
Hospitals will someday be able to detect, disinfect and if necessary, quarantine areas on their own. They will efficiently deploy surgeons, nurses and equipment because they'll know exactly where everyone and everything is at any given moment. And the implications for advanced surgical techniques are already being realized.
Those same advantages of billions, maybe someday trillions of smart things communicating information to machines with advanced learning and decision-making capability will find their way into every application you can think of, from agriculture and energy grids to smart highways and air traffic control.
And Son believes that, with his backing, ARM microprocessors will be well positioned to dominate those markets as it now dominates in mobile. The British company's technology is a key piece of the puzzle that comprises Son's vision of the future. That's what Softbank's acquisition of ARM is about.