Why Small Business Needs a Real Estate Comeback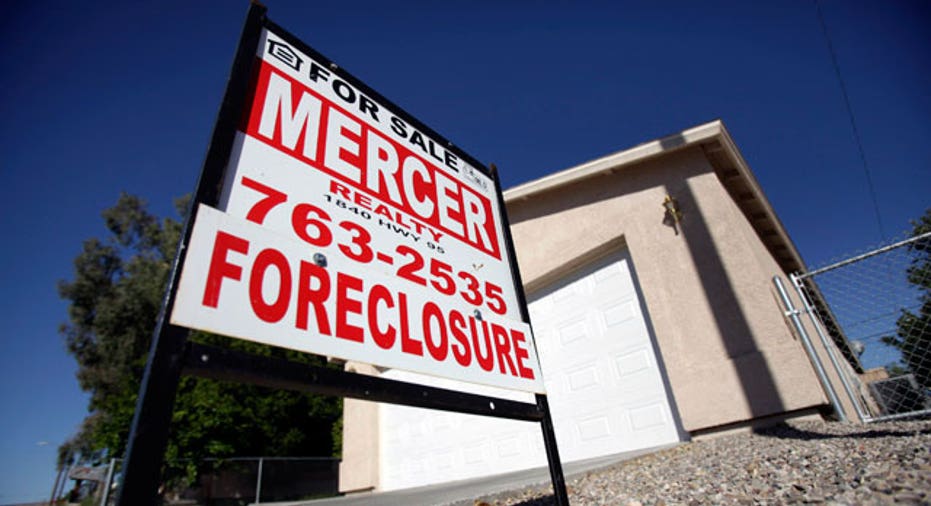 Small businesses looking to secure a loan may be holding their breath until the real estate market makes a comeback. According to a recent study, the real estate overhang continues to limit access to capital for small businesses, and hinder their ability to grow.
Small Business, Credit Access ,and a Lingering Recession is the third- annual credit study from the National Federation of Independent Business' (NFIB) Research Foundation. This year it found 92% of small businesses own some form of real estate, and many lost significant amounts of collateral during the housing crisis.
According to the study, there were more attempts by business owners to secure credit in 2011, with 57% applying for credit from a financial institution, up 9% from 2010. However, the amount of small businesses accessing credit did not increase over the past three years, with between 1.6 and 1.7 million of 5.8 million small employers getting credit over the past three years. The study surveyed 850 small businesses.
William Dennis, NFIB senior research fellow and report author, said the study shows real estate has simply "reeked havoc" on small business owners' balance sheets.
"They haven't been able to borrow even if they needed to," Dennis said. "Some don't want to, but when you see everything go down the tubes or take a real hit, you aren't eager to go out and invest."
Demand for credit lines also rose by one-third over 2010's numbers, the study found, while demands for line renewals and loans remained flat. Dennis said this shift was unexpected.
"I'm not sure if this is a shift in the way they want to do business, but it may also suggest the type of borrowing they want to do is a bit smaller," he said. "A line is more flexible, and they're not committing themselves to a big project."
Real estate attorney Matt Englett, partner at K.E.L. Attorneys, said the study demonstrates just how impactful the housing bubble was, on everyone.
"Many people have suffered in some way because of the downturn, and their credit has suffered," he said. "This won't change until the lending guidelines change. People don't understand the magnitude of the market downturn, and how far reaching it is."
Very simply, this has ruined small business owners' ability to secure loans, he said.
Ray Keating, chief economist for the Small Business & Entrepreneurship Council, said the study made it clear that there are bigger issues at work here for businesses, aside from access to credit.  The study said "growing political and economic uncertainty and the protracted problem of poor sales" dwarf getting rejected by financial institutions for credit access.
"Political and economic uncertainty has been huge," he said. "It's just the general state of the economy—those are certainly the biggies right now."
Also, what small businesses may perceive as tighter lending standards may not be viewed in the same light by the banks themselves, Keating said.  The survey found a disconnect between lenders and small business owners, with lenders thinking credit standards have not changed over the past year, while business owners feel the market tightened in 2011.
"The credit standards, whether they have changed or not, banks seem to think they have eased," he said. "Small businesses are seeing these as tighter standards, but banks are saying, 'This is just the reality of the economy and business at this point.'"