Why Shop Around for Home Insurance Quotes?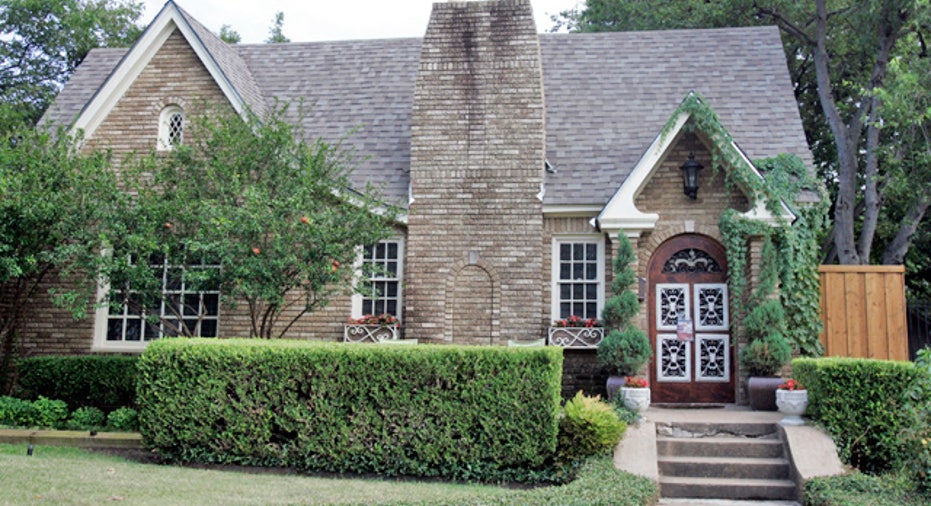 You've probably heard this before, maybe loads of times. When it comes to insurance, it pays to shop around.
There's a reason that line is repeated so often: It's solid advice, because big savings are possible. Just look at the evidence from a recent simple, unscientific survey of home insurance quotes that Bankrate conducted, focusing on sample addresses in 15 cities scattered across the U.S.
Bankrate went on the websites of four major insurers to gather annual homeowners rate quotes for each of the addresses. The quotes were gathered in June 2013 and were based on $250,000 full replacement coverage for a single-family home and $300,000 in liability coverage. Each policy included a $500 deductible, $1,000 per person medical coverage and a $500 replacement limit for property damage. Not all companies in the survey provided quotes for every location.
Even this very limited survey demonstrates that there can be sizable differences in prices, which is why it's so important to comparison shop.
Rates ranged by as much as 188%
Among the rates obtained from all four companies for an address in Chicago, there was a 121% difference between the highest and the lowest home insurance quotes. That is, one insurer's policy would cost more than double what another would charge for the same coverage.
For an address in Indianapolis, quotes were available from three of the companies, and the highest was 56% more than the lowest. For a sample address in Roanoke, Va., quotes provided by three of the four companies ranged by as much as 67%.
An address in Wichita, Kan., had the biggest gulf between lowest and highest: 188%, comparing rates supplied by three companies. You heard that right: One insurer's rate was nearly three times what another would charge.
Bankrate averaged each company's quotes from the full collection of addresses in the survey and found that the most expensive insurer out of the four charged 34% more, on average, than the least expensive.
Methodology: Bankrate used a random address in each city to gather online quotes for similar home insurance policies from four major insurers. Not all companies in the survey provided quotes for every location. Quotes were gathered during June 2013.
Why the disparities?
State insurance departments approve home insurance rates each year based on "actual and anticipated losses" within that state, explains Michael Barry, a spokesman for the trade group the Insurance Information Institute, in New York. While insurance companies must present actuarial data to justify their proposed rates, regulators and insurers alike share a common goal to ensure that each company has the financial strength to pay its claims.
Compare Mortgage Rates in Your Area
Barry says if you're shopping around for home insurance and receive quotes that vary widely -- maybe even wildly -- one possible reason is that insurers assign different weights to the factors that help determine your rate, such as building costs in your area, local crime rates, and the risk where you live from natural disasters such as hurricanes, hail storms and tornadoes.
Stormy weather for insurers
It's possible, Barry says, that differences in rates reflect differences in how insurers are weathering the toll from recent disasters. "The trend toward severe weather in states like Missouri, Oklahoma and Minnesota has created significant insured losses," he notes.
"Moore, Okla., has been hit twice by major tornadoes in the past 14 years," Barry says. "Minnesota has had flooding and snowstorms, most notably the 2010 blizzard that caused the roof collapse at the Metrodome. The Joplin, Mo., tornado in 2011 remains the single biggest insurance event in Missouri history."
Severe weather tops the list of five reasons why home insurance rates go up, according to Steven Weisbart, chief economist for the Insurance Information Institute. Other factors include increases in the cost to rebuild, lower rates of return on insurers' investments, higher rates on re-insurance (the insurance that insures insurance companies) and regulators who permitted small rate increases for several years when larger ones were needed.
Big storm means higher rates?
Despite appearances, rate hikes don't immediately follow catastrophic weather events, says Robert Hunter, director of insurance for the Consumer Federation of America. In fact, home insurance quotes may reflect you're just as likely to be paying for events in the future as in the past.
"Insurance companies use models more and more," he says. "For hurricanes, they use like 10,000 years of projected data, trying to get every possible type of storm in there using a frequency they would expect. Some storms might happen once every 1,000 years, others every 10 years and so on. You try to price all that in there."
This may explain why New York and New Jersey residents can breathe easy -- at least for now.
"I saw the data before (Superstorm) Sandy, and I know that New York was expecting an even greater loss than that -- it was already in the data," says Hunter. "The models give you more stability in the pricing. Insurers can't then turn around and say, 'Hey, we've got to jack the rates way up because Sandy happened' because it's already in the rates. You shouldn't have a mammoth change in rates."
Copyright 2013, Bankrate Inc.