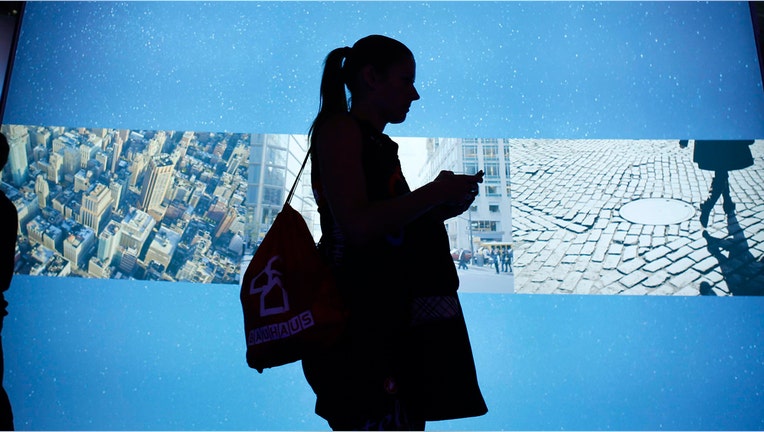 Many on Wall Street believe that Ooma (NASDAQ:OOMA), a cloud based telecommunications service, had a failed IPO back in mid-July.  And it's easy to see why. Since going public at $13 per share, the company's stock price (already discounted at the time of the offering) has dropped to the $7 level.
What does Ooma do?  The company provides an economical voice-over-IP (VOIP) phone service to individuals and small businesses using their internet connection. For a flat monthly rate customers can mostly make unlimited calls around the country (international calls cost more) and take advantage of a bunch of additional services like voicemail, a virtual receptionist and conferencing. There is a relatively small up-front cost to for Ooma Office, which is the router that connects your location to the internet.
All other data and call management is done by its cloud based service. A free mobile app enables customers to make and manage calls from their iPhones or Android devices.  Because all calls are being made over the internet, the cost savings over the long term can be enormous.
Pretty cool, right?
It is.  Which is why Ooma's not the only game in town.  The communications market is a crowded field and Ooma has a lot of competitors like Vonage, Magic Jack, Grasshopper, VirtualPBX, What's App, RingCentral and dozens of others.  And that's not including the services offered by giants like Comcast (NASDAQ:CMCSA) and Verizon Wireless (NYSE:VZ). There are other hurdles too. The company relies on sometimes unreliable broadband connections to deliver its core service.  Plus, Ooma is not profitable.  On Tuesday it posted a 3Q net loss of ($0.12) slightly better than expectations of ($0.14). Revenues of $23.18 million were in line with expectations.  Both are an improvement over the prior quarter.
Seems like progress but Ooma could be doing more by targeting small business owners like me and my clients.
Take a look at my company – we only have 10 people and we don't even have an office anymore (I shut our offices ten years ago).  Like many home based businesses we do everything on the cloud.  I already use a cloud based phone service where I pay about $10 per month per mailbox and that service has been satisfactory.  But there are big weaknesses.  I'm still paying for my home telephone service.  When we make outbound calls the ID shows our personal numbers which doesn't look very professional.  The service doesn't have Caller ID for incoming calls and voicemails aren't transcribed to text.  And the quality isn't great – for example, when calls get redirected to our mobile phones there's a lag in communications that makes conversations difficult.  For years I've been thinking of making a change.  And services like Ooma provides are enticing….
For starters it's HD quality.  Ooma has received great reviews from publications I respect, like this one, both on quality and customer service.  It offers those features that I'm missing from my current service.  I can put my entire team on the same phone system, even when they're working from their own homes or on the road at clients.  I appreciate there will be an upfront cost for Ooma Office and phones, but long term my costs will be lower after I eliminate the phone charges that are part of my monthly Comcast bill.
But most importantly?  I can do it myself and avoid painful and costly installation steps.  Ooma is a self-install and setup exercise that I can plug into and configure with my existing home network.  What's missing?  I'd like to see more integration with my CRM system – and a partner network of experienced consultants who can help me if I don't feel like doing stuff myself.
There are other options besides Ooma for my small business. But it's a big, big market.  To me, the opportunity for Ooma lies in those 20+ million small and home based businesses in this country who are hungry for an affordable, plug-and-play phone system that will enable them to look like a big company and at the same time lower their monthly communications bills. If Ooma focuses on that market, patient investors will see payback.  And many of my clients will find themselves saving money.