Why No One Wants To Host The Olympics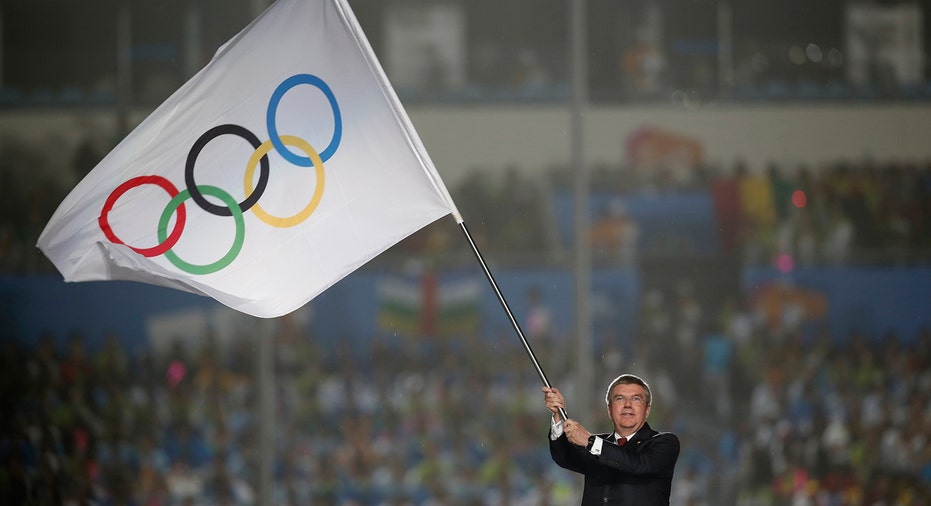 Are the Olympic Games a worthwhile investment of taxpayer money? As costs associated with the international sporting event offset its perceived benefits, a growing number of prospective host cities around the world are answering that question with a resounding "no."
Hamburg, Germany was one of five finalists competing for the right to host the 2024 Summer Olympics until earlier this week, when local residents voted against the multibillion-dollar initiative in a citywide referendum. Hamburg's reversal of course came months after Boston, Massachusetts withdrew its $5 billion proposal due to concerns that taxpayers would have to pay for any budget overruns.
The International Olympic Committee will decide by 2017 whether to select Los Angeles, Rome, Paris or Budapest to host the 2024 Games. But Hamburg and Boston's withdrawals from the race show that more and more cities are unwilling to commit billions of dollars toward Olympic venues and infrastructure that often fall out of use shortly after the Games end – especially amid more pressing concerns such as Europe's ongoing refugee crisis.
"The problem has been the perceived extravagance of the Olympic games and the more or less unlimited expenditure that cities and countries are expected to make, and the limited use that these facilities have after the event," said Stefan Szymanski, co-director of the University of Michigan's Center for Sport Management and expert on Olympics economics. "There's been a lot of evidence of "white elephants" and derelict Olympic facilities."
Massive Costs
Traditional arguments in favor of hosting the Olympics, such as the Games' benefit on local economies and a city's worldwide prestige, have eroded as recent bids experience budget overruns. The 2014 Winter Olympics in Sochi, Russia cost an estimated $50 billion – a figure unprecedented in Olympic history – and unfolded amid allegations of abuse toward workers and civil rights activists.
The 2008 Summer Olympics in Beijing, China generated a massive $40 billion budget. Olympic venues constructed specifically for the 2004 Summer Olympics in Athens, Greece quickly fell out of use, while the estimated $10 billion expenditure hastened the collapse of Greece's economy.  Even bids that were deemed moderately successful, such as London's 2012 Summer Games and Vancouver's 2010 Winter Olympics, had mixed financial reviews.
Growing Concern
Hamburg and Boston aren't alone in their apprehension. Four of the six cities chosen as finalists for the 2022 Winter Olympics ultimately dropped their bids due to economic or political concerns. Eventually, that year's games were awarded, once again, to Beijing.
IOC officials expressed disappointment in Hamburg's decision, stating that the city missed out on a "great opportunity," including a $1.7 billion investment from the IOC itself.
"Now there will be a strong competition with four excellent candidate cities.... With these strong competitors we all can look forward to (an) exciting Olympic Games 2024, whoever the winner will be," the IOC said in a statement obtained by Reuters.
L.A. 2024
Los Angeles has hosted the Olympic Games twice, in 1932 and in 1984. Officials tied to the city's 2024 plan are confident their bid, if selected, will remain on budget and benefit the local economy. The project's $4 billion plan would make use of existing infrastructure, such as the Staples Center and the L.A. Memorial Coliseum and contain contingencies to protect taxpayers from footing the bill for overruns.
Unlike Hamburg, Los Angeles' bid isn't subject to a citywide referendum. But recent polling shows 81% of city residents support the project, according to Jeff Millman, spokesman for the "LA 2024" initiative.
"With 85% of the world-class venues in our Games Plan built or planned as permanent facilities, and with Los Angeles already making significant infrastructure investments in mass transit and at LAX, we are not changing the face of our city to fit the Olympic Games; instead, we are adapting an innovative Olympic Games concept to fit our city," Millman said in a statement. "With our existing venues, new infrastructure and our control of the budget, our bid will ensure taxpayers are protected. Both the 1932 and 1984 LA Games were profitable, proving LA's ability to host an outstanding, financially responsible Games, and that is our commitment for 2024."
The IOC has taken steps to reassure prospective hosts. One initiative, dubbed "Olympic Agenda 2020," enacted reforms designed to reduce host costs and increase financial aid.
But continued candidate withdrawals suggest the efforts don't go far enough.
"What they have to be able to do is to establish a mechanism by which any medium-sized city on the planet can realistically hope to host the Olympic games and bid for this," said Szymanski. "They've got to stop thinking of this as a major government-underwritten, multibillion-dollar boondoggle for the world's sporting elite."