Why No One Should Believe Apple's Earnings Guidance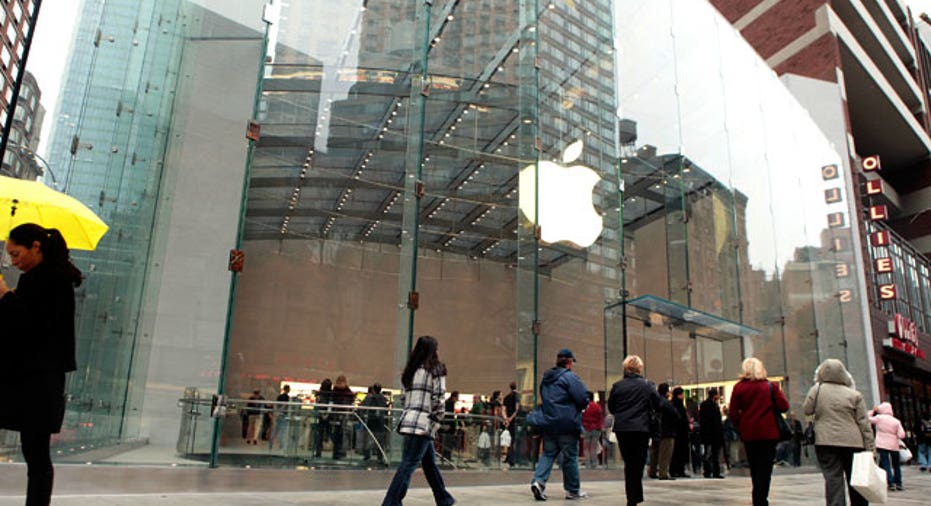 The only thing more consistent at Apple (NASDAQ:AAPL) than its ability to generate excitement for new products is its track record of releasing hilariously-conservative financial forecasts that it then easily blows away.
The strategy is striking for a company that is one of the most forward-looking, innovative and respected in the world.
Ultimately, Apples tendency to low-ball its guidance and analysts willingness to play along with the charade tends to harm shareholders who are left with an inaccurate picture of the companys true financial standing and a stock that may be leaving value on the table.
Apple proved its tendency to issue ultra-conservative guidance and blockbuster earnings once again on Tuesday when it released fiscal third-quarter results.
Apple is very secretive and close to the vest. Theyre not above sending out smoke signals that are misleading, said a source in the investor-relations community who wished to remain anonymous. A company that does that routinely -- maybe thats when they should suffer a discount.
The company didn't respond to a request for comment for this story.
To be sure, Apples guidance strategy is not seen as illegal or even unethical. And the company is hardly alone in low-balling its forecasts. However, Apple does appear to be the highest-profile and largest company employing these tactics.
For example, last October Apple forecasted quarterly earnings per share of $4.80, a projection that looked tame given the fact that analysts at the time had called for more robust EPS of $5.07.
Three months later, Apples stock soared more than 4% after it posted results that absolutely blew away its own forecasts and Wall Streets expectations. It said it earned $6.43 a share -- 34% higher than its internal view -- on blockbuster sales of $26.7 billion. While analysts had inched their forecasts up slightly from their October view, they were still more than $1.00 off on EPS. Analysts were nearly $2 billion shy on their sales estimates.
Likewise, on Tuesday Apple projected fiscal fourth-quarter EPS of about $5.50 on sales of about $25 billion. Wall Street had anticipated much stronger EPS of $6.45 on healthier revenue of $27.72 billion. Yet the company's third-quarter profits of $7.79 absolutely crushed the Street's view of just $5.50.
Apple demonstrated in its October 2010 report a willingness to put a positive spin on its guidance when the conditions call for it. At the time, questions were swirling about the companys ability to thrive without ailing CEO Steve Jobs, who announced plans to take a medical leave the day before. In a departure, Apple, which Reuters noted in its recap is notorious for its conservative forecasts, projected EPS and sales that would significantly beat the Street.
Impact on Market Value?
You dont expect it from a company like Apple because theyre so progressive and so forward thinking in every other walk of life, said Rob Berick, senior managing director of Dix & Eaton, a communications consultancy that specializes in investor relations. In some ways, its nitpicking because it would be hard to argue the stock hasnt delivered for its investors.
Its certainly true Apples stock has performed wonderfully for investors over the past several years, in part due to its ability to garner incredible hype for its highly-successful products like the iPhone and iPad. Since plummeting to $82 in January 2009 during the depths of the recession, Apple surged to an all-time high of $369 on Monday marking an incredible return of 350% and making it one of the best performing stocks in the U.S. over that span.
However, there is evidence that the poor management of investor relations can leave stocks undervalued, hurting shareholders.
According to a 2009 report from Rivel Research Group, there was a 25% discount for highly ineffective investor relations departments, up from 15% in 2007. The study also showed a 10% premium built into stocks of companies with highly effective IR operations.
For Apple, I dont think its in any way diminishing their performance as an entity, said Berick. However, I think theyre not getting full credit in their valuation.
Apple's market cap of $337 billion makes it the most valuable technology company in the world.
Others would argue Apples tendency to give deceptively-low guidance is so well known that it doesnt harm shareholders.
We would expect that many investors are aware of Apples conservative earnings forecasts, which would make it harder to argue that investors are being harmed by this practice, said Ted Allen, a spokesman from corporate governance solutions provider ISS Governance.
Apple is hardly alone in issuing extremely low earnings forecasts. Another company that used to be notorious for unrealistically-conservative guidance was Nokia (NYSE:NOK) under former Citigroup (NYSE:C) banker Jorma Jaakko Ollila, who led the handset maker until 2006.
Lots of companies game the system. To me, its a waste of effort, said Gene Stevenson, head of Global IR Leadership Network, a research-based group comprised of IR execs from the U.S. and Europe.
Mutual Self-Deception
In any case, its hard to place all the blame on Apple as its clear the analyst community has gone along with the game. Rather than sharply ratcheting up their EPS and sales projections to account for the fact that Apple low-balls its guidance, analysts tend to hike them just moderately. That results in deceptively-low consensus estimates that the markets compare the results with.
If analysts accept the low-balled guidance and accept the quarterly results that consistently exceed the estimates, then theyre both playing in a game of mutual self-deception, said Stevenson, who led the IR and communications departments of Kraft (NYSE:KFT) and R.J. Reynolds. The ultimate loser is the investor who cant count on either one of these two pieces of information.
Part of this problem could be due to poor communications between analysts and investor relations teams. According to a recent survey from the Global IR Leadership Network, 58% of the heads of IR departments polled said they received no or very little pressure from analysts for additional guidance. The survey surmises that the surprisingly-high percentage is caused by analysts not realizing how much they can push back.
Its possible Apple will shift its guidance strategies, as a slew of other companies have done. The investor relations survey shows a growing number of companies are providing more detailed looks into their plans, expectations and markets concurrent with a larger trend towards better disclosure and transparency.