Why Life Insurance Companies Love Blood and Urine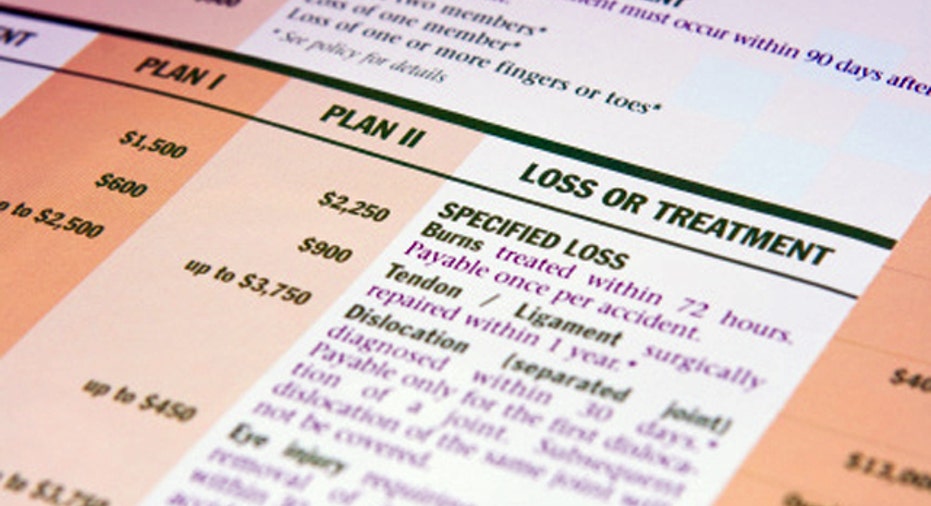 Do you bleed? Do you pee? If you answer yes to both of those questions, then there is a lot a life insurance company can find out about your health and life expectancy. Using blood and urine tests, insurers can determine if you are prone to diabetes, alcoholism, high cholesterol, hypertension, heart disease and many other life-threatening ailments.
When you buy life insurance, you're often required to undergo a medical exam for life insurance underwriting purposes. Underwriting a life insurance policy is a lot like placing a bet. Instead of gambling on picking the fastest horse or choosing the winning jackpot numbers, insurers figure out the odds of how many days you have left on Earth.
Life insurance companies conduct medical tests on prospective policyholders, analyze their results, compare them to their proprietary morbidity data and decide whether it makes business sense to insure them or not and how much to charge. Check out the most expensive medical conditions for life insurance shoppers.
For underwritten term life or whole life insurance policies, applicants must submit to blood and urine samples, regardless of their age. Insurers also measure height, weight, blood pressure and pulse rate. They also routinely screen for elevated blood sugar levels, abnormal liver and kidney functions, HIV, cocaine and cotinine, which indicates tobacco use.
A window into your life
In some ways, medical professionals and the life insurance industry are trying to reach the same conclusions, but for different purposes. Doctors use medical tests to help them make diagnoses in order to provide treatments. And insurance companies use many of the same tests to help them determine life expectancies.
"The most common conditions we see mirror the most common diseases and causes of death in the U.S.A.: heart disease, cancer and diabetes," says Dave Redpath, assistant vice president and director of underwriting at Hartford Life in Simsbury, Conn.
You will not have to undergo a medical exam if you have life insurance through your employer or if you buy a simplified issue or guaranteed issue life insurance policy. Life insurers usually charge more for these policies, assuming you do not want to divulge a potential health risk. Insurers require medical exams and tests for underwritten insurance policies. If you are younger and/or relatively healthy, you will likely get much lower insurance life insurance rates by buying the underwritten policy.
Insurance companies hire paramedical professionals to conduct the exams and tests. Based on your medical records and test results, underwriters determine the health risk and the premium. Underwriters may review your medical records to get a more complete assessment. They may also consult staff physicians before making a decision.
"If an underwriter needs a medical consultation, we have the ability to get one," says Kelli Eddy, head of ING U.S. Insurance Life Underwriting in Denver.
If you are older and you want a high level of insurance coverage, you may have to undergo additional tests, including an electrocardiogram and a treadmill stress test. Eddy says insurers will require an EKG generally for applicants who are 50 or older and applying for a policy worth up to $10 million. For applications exceeding $10 million, many insurers will require a treadmill EKG test, she says.
Most life insurers also conduct a Prostate Specific Antigen (PSA) test on male applicants over age 50. Hartford Life's Redpath points out that the 95 percent of prostate cancer occurs in males 50 years and older.
Life insurance companies do not routinely test for other forms of cancer. Most cancers are aggressive and are hard to detect in the early stages. In most cases, Eddy says, insurers review the results of recommended screening tests done by the applicant's physician, such as mammograms and colonoscopies.
Insurance lab work is usually not helpful in evaluating cancer. In some cases, however, ING will request a CEA (carcinoembryonic antigen) test, which can be a marker for recurrence of certain cancers. "Cancer detection and diagnosis require extensive workups, which the insurance company would review in the attending physician's statement," Eddy says.
New tests make for more accurate life insurance rates
In the last few years, life insurers have adopted new tests, Eddy says. Underwriters now use glycohemoglobin tests to evaluate high blood sugar and diabetes. Glucose levels can change on a daily basis due to diet and exercise. Glycohemoglobin levels, on the other hand, measure average glucose over several months, which gives the underwriters a more accurate picture of the individual's health. In some cases, the insurer will order proBNP tests to help assess heart function. Some insurers will also order a high sensitivity C-reactive protein (HSCRP) test to determine if the applicant has inflammation in his arteries, which may  make him more susceptible to heart attacks and strokes.
"New tests provide doctors and insurers with information not available before," says Phil Margolis, a spokesperson for ING in Windsor, Conn.
Although an applicant's DNA could provide information about some medical conditions, Eddy says insurers do not order genetic testing as part of the underwriting process. "Many of the states have come out loud and clear that insurance carriers should not do genetic testing," she says.
Eddy says that U.S. life insurers have a limited period of time - usually two years - in which it's possible to contest a claim or rescind a policy due to a material misrepresentation (significant false information) on the application. This doesn't apply to most people; our applicants generally provide accurate and complete information in order to obtain life insurance, she says.
The original article can be found at Insure.com:Why life insurance companies love blood and urine