Why it's Time to Change Our Approach to Long-Term Care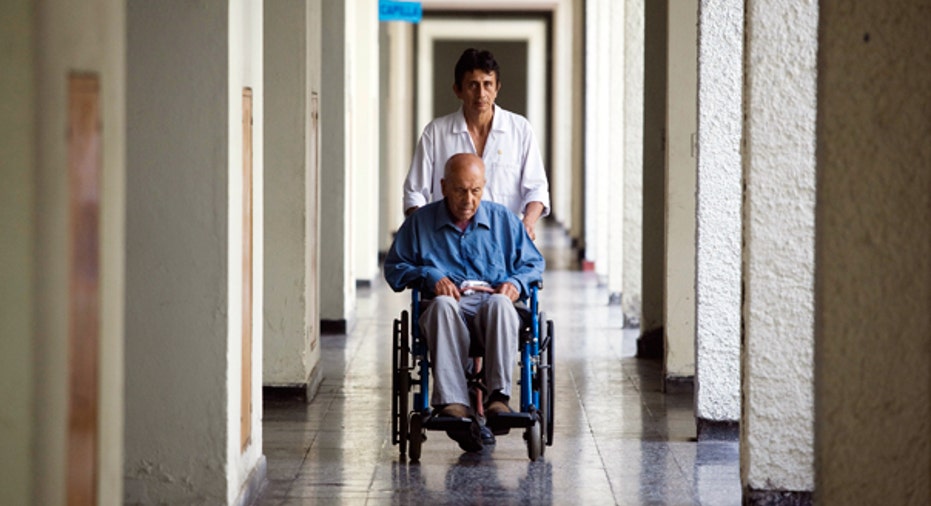 One of the biggest question mark hanging over every boomers' retirement plan is how much money they will need for medical costs. It's a figure that is impossible to predict, and can be financially devastating if not adequately covered.
Rising health-care costs has made long-term care prohibitively expensive for aging Americans. Prolonged hospital stays or long-term care needs like a nursing or rehabilitation home can break budgets, and are generally not fully covered by health insurance or Medicare and Medicaid.
Long-term care insurance (LTC) can help cover some of the costs of long-term care beyond a predetermined period. About 70% of older Americans will receive long term care at some point in their life, yet according to the National Bureau of Economic Research, private long term care insurance is purchased by less than 10% of seniors.
Last week, the federal Commission on Long-Term Care released more than two dozen recommendations detailing ways to enhance and make services for older Americans and people with disabilities more affordable. While the commission didn't endorse specific new programs,it draws more attention to the growing affordability problem.
Chris Orestis, a long-term care specialist and the CEO of Life Care Funding, has made formal recommendations to the commission and created a model to provide an option for middle-class people who are not wealthy enough to afford paying for long-term care out of pocket, and not poor enough to qualify for Medicaid assistance. Orestis discussed some of the findings of the commission and how we need to change our approach to long-term care. Here's what he had to say:
Boomer: Does the Congressional Long Term Care Commission report offer new ways in which long-term care is financed?
Orestis: The LTC Commission deliberations and report are a confirmation that Medicare and Medicaid alone cannot sustain the aging population's reliance on these programs to fund long-term care services. The commission stated that it is an unsustainable proposition to expect Medicare and Medicaid to continue paying the vast majority of long-term care costs in this country and that private market solutions will need to be a growing contributor to the equation.
Boomer: Why is long term-care insurance no longer the solution?
Orestis: In 2000, there were over 100 long-term care insurers in the market. Today there are less than a couple dozen. Major companies like MetLife and Prudential have abandoned the market because they cannot make the product work profitably. Remaining companies such as John Hancock and Genworth have been forced to increase premiums and reduce benefits on existing policies they sold in years past. Ironically, as the baby boomers began turning 65, the long-term care insurance market shrank instead of growing as had been expected.
Boomer: What are a few of the report's highlights?
Orestis: The report was a step in the right direction as it makes very clear that there is a crisis situation facing the country but six of the panel members voted against the commission's final report because they do not believe it goes far enough in recommending specific ways to address the financing of long term care.
Boomer: What are some underutilized private-funding options recommended by the report?
Orestis: There were numerous policy proposals given to the commission that are part of the record, but not specifically included in the final report. The report calls for private market innovations to help create cost savings and new financial options but does not give enough specifics.
Boomer: What is the option for middle class people who are not wealthy enough to pay for long-term care and not poor enough to qualify for Medicaid?
Orestis: One option recommended to the commission that addresses the middle class is converting life insurance policies owned by seniors into long-term care benefits instead of encouraging seniors to lapse or surrender policies to qualify for Medicaid quicker. Numerous states have introduced legislation in 2013, and Texas passed a law that would require its Medicaid department to inform seniors that own life insurance that it is their legal right to convert those policies into a long term care benefit by selling the death benefit and using the available funds as a living benefit to pay for their senior care and remain private pay for a longer period of time.