America loves trucks, and Ford Motor Co. (NYSE:F) loves them even more.
Pickup trucks are a big driver of profits for automakers like Ford. This year, Ford has rolled out a redesigned 2015 F-150, which marks a significant change in direction for the company.
As a result, the most important vehicle in Ford's lineup has been put under a bigger microscope.
1. Pricing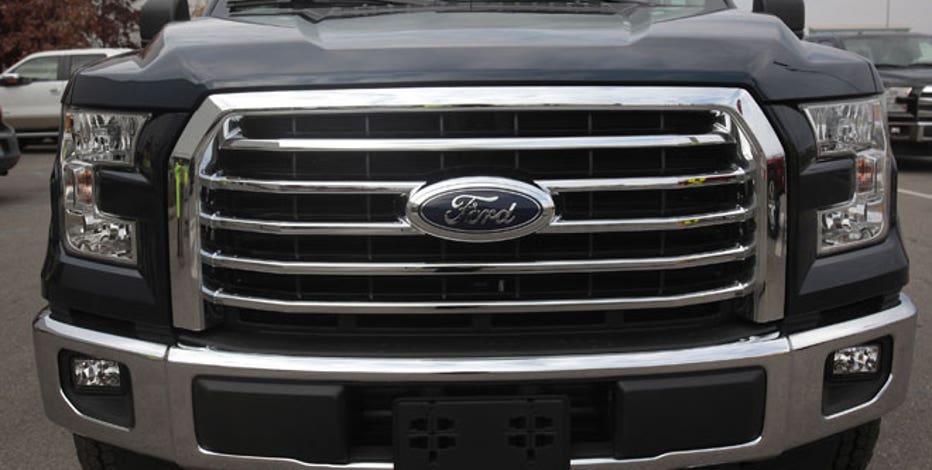 ---
The new 2015 F-150 starts at $25,800 for the base model. The XLT version one step up carries a starting MSRP of $31,085.
When equipped with a 3.5-liter EcoBoost V6 engine, the pickup can tow up to 12,200 pounds. Ford also introduced a 2.7-liter EcoBoost V6 to the lineup for the first time. The smaller of the two turbocharged engines is rated to tow 8,500 pounds.
Ford has touted the fuel efficiency of its EcoBoost truck engines. The 2.7-liter variant can travel 26 miles per gallon on the highway or 22 mpg when averaging city and highway driving, according to EPA estimates.
In June 2015, 24% of F-150 buyers opted for the 2.7-liter EcoBoost.
However, a recent analysis by AAA revealed that turbocharged pickup trucks, of which Ford is the only manufacturer, were getting worse fuel economy than anticipated. The report was based on real-world mileage results submitted to the EPA's website.
2. Sales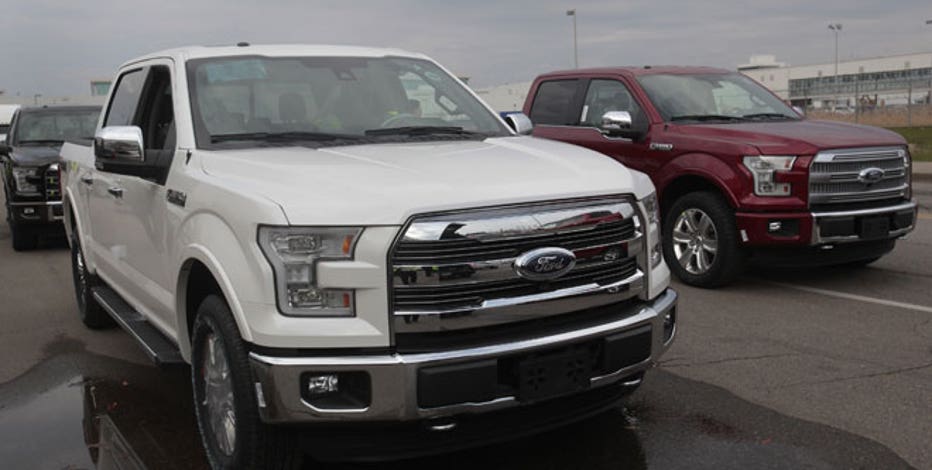 ---
F-series sales, including half-ton and heavy-duty pickups, have been muted as Ford builds up inventory of the new F-150. In June, Ford sold 8.9% fewer pickup trucks compared to the year-ago month.
Through the first half of 2015, General Motors (NYSE:GM) has outpaced Ford in pickup sales. GM has delivered 376,672 Chevrolet Silverado and GMC Sierra trucks, while Ford's F-series sales hit 357,180 units.
The entire U.S. auto industry has seen buyers shift to SUVs and trucks. According to research firm Autodata, utilities have outpaced sedans and other passenger cars, which are selling at a slower pace than 2014.
3. Profits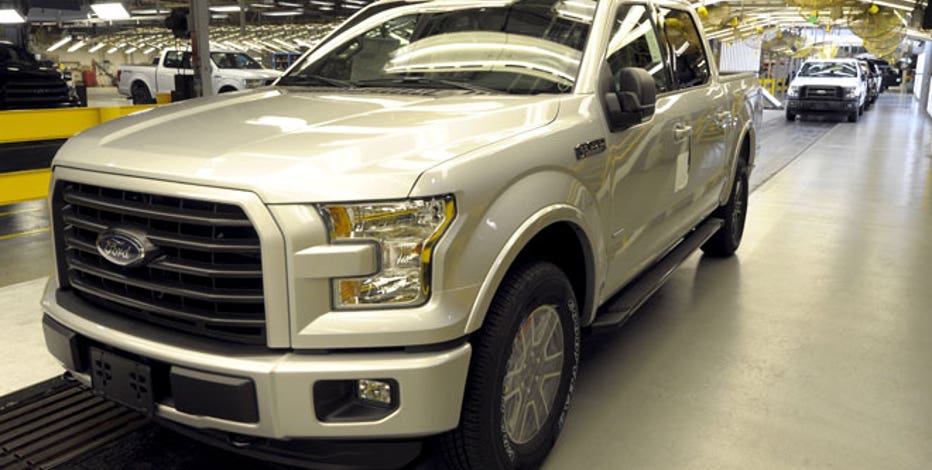 ---
Not only has sales volume grown at a faster clip than other segments, but a larger portion of truck buyers are opting for pricier packages. That helps automakers build even wider profit margins on trucks.
Analysts at Morgan Stanley have said trucks and related sport-utility vehicles account for 90% of Ford's global profits.
Based on comments from Ford CFO Bob Shanks, trade publication Automotive News estimated that each F-150 contributes $13,333 to the company's bottom line. Shanks said Ford could have made another $1 billion in North America during the first quarter of 2015 if not for reduced production of the F-150 and Edge crossover. Both vehicles underwent redesigns.
4. Aluminum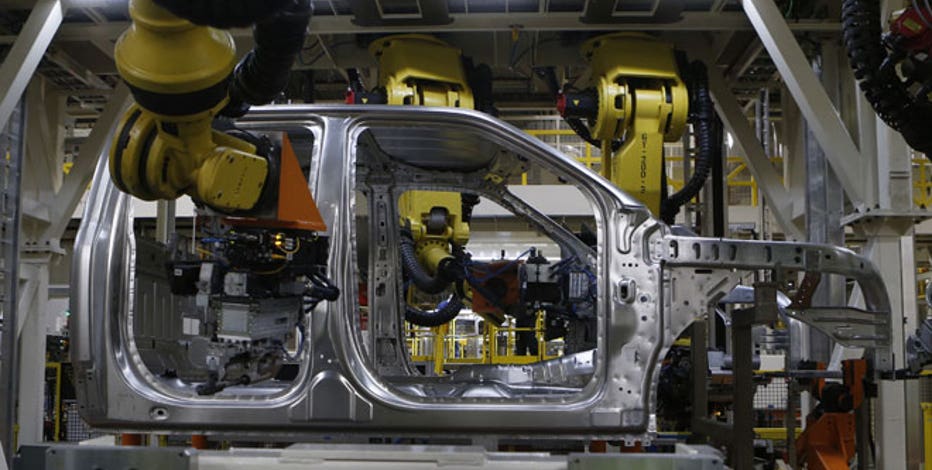 ---
Ford separated itself from competitors by shifting to an aluminum construction for the F-150. Other brands producing half-ton trucks, such as GM's Chevrolet and Fiat Chrysler Automobiles' (NYSE:FCAU) Ram, continue to use steel.
Ford has argued that its military-grade aluminum is lighter and the lost weight—700 pounds to be exact—adds to the F-150's hauling capacity. Chief rival GM is sticking with steel, saying aluminum still can't match its durability and lower price tag.
Aluminum, which is more expensive than steel, has traditionally been used in higher-end vehicles like sports cars.
5. Production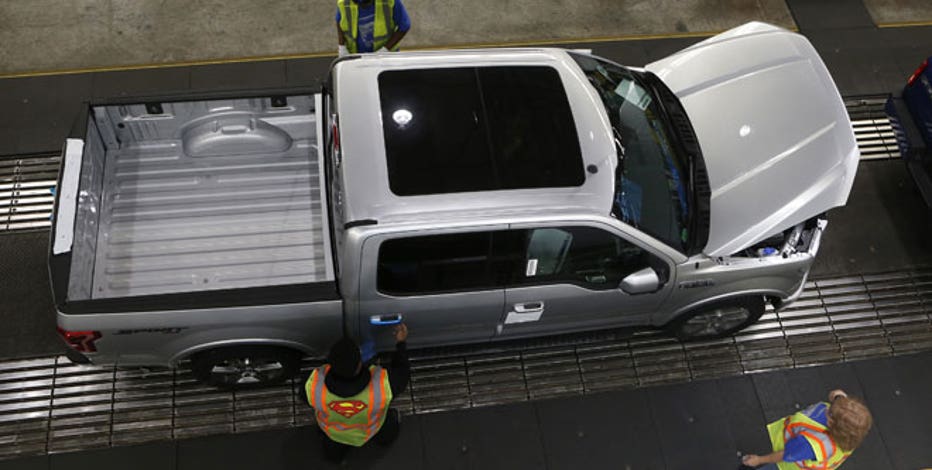 ---
Ford recently said its assembly plants in Dearborn, Mich., and Kansas City reached full production of the new F-150, which first went on sale at the end of December.
In 2014, Ford's overall net income fell to $3.2 billion compared to $7.2 billion a year earlier, thanks in part to the 2015 F-150 switchover that began during the summer. Ford had warned that its results would be under pressure until its truck factories ramped up production.