Why I Want to be a Landlord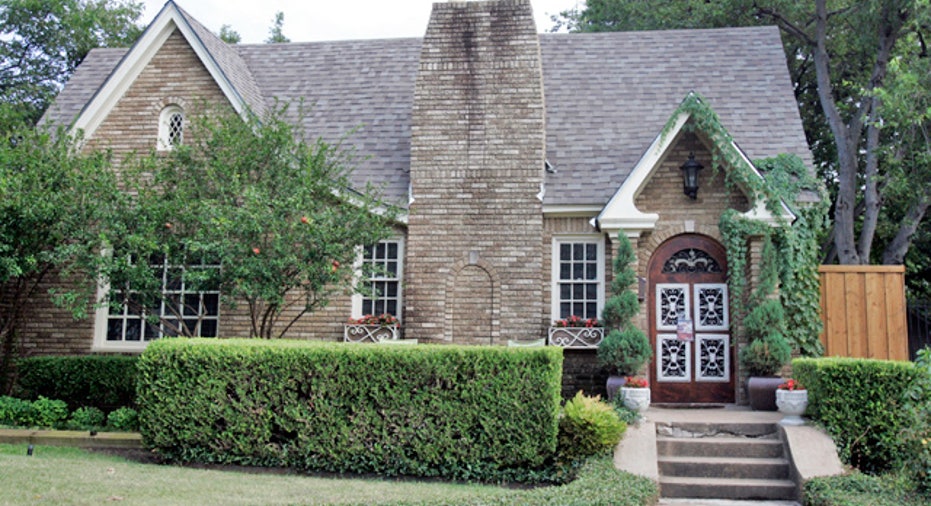 The first call my husband and I made after closing in March on a two-family house in Brooklyn, New York, was to a rental agent. We were becoming landlords and we wanted to get tenants into the ground-floor apartment before our first mortgage payment was due.
After hearing throughout the housing downturn about the problems of "reluctant" and "accidental" landlords who rented because they couldn't sell, we found ourselves among a new breed of homeowner: post-bubble opportunists.
For us, today's market is downright rosy because of declining and flat real estate prices, interest rates near their historic lows, favorable tax breaks and strong growth in rental income. We are swelling the ranks of homeowners who claim rental income on their personal tax returns - 9.3 million in 2009, the last year figures were available from the Internal Revenue Service, up fr o m 8.3 million in 2003.
"People are out there actively trying to buy properties," says Tara-Nicholle Nelson, real estate broker, attorney and founder of the Rethink Real Estate website(http://RethinkRealEstate.com). "Prices are not just dropping, but staying low. Interest rates are not just dropping, but staying low. And former homeowners aren't able to buy," so there are more people looking to rent.
Some would-be homeowners may find that buying a home and renting it out for a while before moving into it is one way to afford a home they couldn't otherwise carry. For those with second homes, short-term rentals could cover costs while they're not using it.
"Today, there are people who never intended to be landlords, but they are saying, there is a demand, the economy is moving, and I need to move, so I'm going to turn my real estate into an investment," says Kimberly Smith, who operates two business that deal with corporate rentals: AvenueWest Corporate Housing and Corporate Housing by Owner (CHBO).
One of her clients, Kinsley Hamilton, owns a two-bedroom loft in Denver, but rents it out for short-term leases and lives 13 blocks away in a shared house. The rental income now covers her $1,350 mortgage and she pays only $400 a month to live down the street. The 28-year-old website developer says, overall, she's an extremely grateful landlord.
"It comes with responsibilities that I wish I didn't have to have, but it's a lot better than the alternative of foreclosure or debt," she said.
While the dynamics of the recent housing decline make now a particularly good time to jump in, wait any longer and things could change.
"We think housing values will drop more and hit a definitive bottom in early 2013 and rents will go up again in 2012," says Stan Humphries, chief economist at Zillow, which just launched a weekly Rent Index because of the growing demand for information about rents (http://link.reuters.com/fug37s).
"But you're going to see another flip as you go forward now," cautions Mark Steber, Chief Tax Officer with Jackson Hewitt Tax Service.
He and Humphries foresee a time when housing prices recover, interest rates creep up and rents level off or fall.
The situation leaves most new or prospective landlords with a lot of questions. Here are answers to the most common ones:
1. How do I screen tenants?
Don't go by your gut, says real estate consultant Danielle Babb, a landlord of four properties.
"I'll tell people to look at the car they are driving up in. If it's dirty and messy, take note," she says.
She also says to ask for a canceled rent check from their current landlord and to make sure that references are not just friends who have been prepped. She usually points people to the Landlord Protection Agency (http://thelpa.com) to get essential forms and find out how and when to do background checks.
2. What can I charge?
Babb points to a website called http://Rentometer.com, where people list their apartment rents so users can compare. Zillow's Rent Index provides details down to the zip code level of average rents. After you crunch the numbers, be patient, says Smith, of CHBO. She says that her own personal rental properties had a negative cash flow from 2008-2009, but that rents have picked up and she is now in the black.
3. What if things go wrong?
One hedge against damage is a rental property insurance policy, which differs from a homeowners policy mainly by having coverage for the structure, but not for the personal property inside - which means a landlord should encourage tenants to get their own renter's policy for their personal items.
"It also can provide fair rental value, so if you have a tenant in the house and there's a fire, the insurance will cover lost rental income," says Eric Vaith, who sells these policies for USAA.
Since his clients mostly are associated with the military and many owners rent out their houses when they change assignments, the company has doubled sales of rental property insurance policies in the last two years.
But note that insurance will not cover for tenants who simply don't pay, or extended vacancies when you can't find a tenant. For those, you need cash on hand to cover the mortgage on your own.
4. What do I file on my taxes?
Schedule E will be your friend once you are a landlord.
"You need to keep receipts for all of your expenses. You also have to take depreciation on the residence," says Lindsey Buchholz, lead tax analyst for H&R Block.
Those at qualifying income levels, below $150,000 for a married couple filing jointly, can actually take a loss off their net income, lowering their tax burden even more than just with the real estate tax and the mortgage interest deductions. In 2009, the 9.3 million filers racked up about $267 billion in rental income, but those filers actually claimed more than that in expenses and depreciation, with the net difference being $11 billion in total losses.
"You wouldn't want to become a landlord just for income-tax reasons," says Jackson-Hewitt's Steber.
But for new landlords like us, those tax benefits are going to make us extremely happy every April.