Why health care sharing ministry memberships now top 1 million
Shortly before Brenda Holler was diagnosed with a brain tumor she and her husband decided they couldn't afford medical insurance. It was the end of 2015, and her husband, Rob, was going over the increasingly pricey alternatives Oklahomans had through ObamaCare.
"We found that our best option was a plan that had a premium of $1,600 a month and a $24,000 deductible," he told Fox Business. "It was just too much. I was seriously thinking of just going without medical insurance and letting them come after me for the fine."
The Hollers decided to walk away from medical insurance and instead, in February 2016, they joined a so-called health care sharing ministry (HCSM) known as Samaritan Ministries. Members of such nonprofit groups agree to send a set amount each month to a specific fellow member who has a medical expense. The Hollers opted for a Samaritan Ministries plan that costs them $495 per month, though they set aside a slightly larger amount as part of an optional agreement to help other members facing catastrophic needs.
Then, on Aug. 16, 2017, Brenda was diagnosed with a brain tumor known as a schwannoma. Surgery was required, and three weeks later physicians at St. John Medical Center in nearby Tulsa removed the tumor. Rob said that all the costs, from fees for medical personnel to the use of the surgical suite to various pre- and post-operative tests, carried a list price of about $240,000.
If the Hollers, evangelical Christians who are members of Bible Church of Owasso, had gone with that $1,600 per month Blue Cross Blue Shield plan with a $24,000 deductible available through Obamacare, the family would have been out approximately $50,000, Rob said. But as members of a HCMS, their out-of-pocket expenses came to $300, he said. "God worked with his invisible hands through medical science to heal my wife."
Experiences like these underscore why today more than a million Americans -- a number that is growing -- have rejected medical insurance for membership in one of the 104 known and active HCMSs in North America.
Though details of how each HCSM operates differ, they generally require applicants to agree to a statement of faith, many but not all of which are explicitly Christian. Applicants must also promise to abstain from smoking or illegal drugs and disclose pre-existing conditions, which the ministries do not cover. They also do not cover medical procedures deemed to be immoral, such as abortions and sex change surgery, or the result of immoral behavior like accidents resulting from drunkenness. Some preventive care is not covered. The upshot is lowered monthly costs -- in many cases dramatically lower costs -- for members.
One benefit HCSMs offer is no penalty for going out of network, simply because they do not have networks. Members are free to chose their doctors and hospitals, even if they are outside the U.S.
Another reason for the low cost is members' ability to negotiate discounts because providers are paid in cash, either before service is rendered or within 90 days.
When the Hollers asked St. John Medical Center what it would charge for Brenda's surgery they were told approximately $170,000. But when they asked the hospital what it would cost if they paid in full within 90 days, the hospital said they would only charge $70,000, a number that eventually went down to $40,000, Rob said.
Similarly, the surgeon's fee for consultations, the procedure and follow-up meetings was cut in half to $12,000 -- upon condition of receiving prompt, full payment.
"We got most of the money within 45 days and all providers were fully paid in less than 90 days," he said.
Every HCMS has limits that medical insurance doesn't. One limit is the fact that there are no guarantees that medical bills will be paid. Also, although HCSMs have internal procedures for responding to member complaints and appeals, the ministries are not regulated by state insurance boards so members can't take complaints to state regulators. 
Health care is a mess. Health insurance is expensive, impersonal, intrusive. And for Christians it can be objectionable.
Despite such limits, HCMS growth in the last eight years has exploded. When ObamaCare was passed in 2010, legislators exempted members of HCMSs that have been in continuous operation since at least Dec. 31, 1999, from the new law's individual mandate that everyone have medical insurance. The carve-out was designed to placate small religious groups who argued that they had a religious objection to participating in ObamaCare.
When the law was passed, there were about 150,000 HCMS members in the U.S. Since then HCMS membership has grown more than 600 percent and can be found in all 50 states and seven U.S. territories.
Medi-Share, a HCMS operated by Christian Care Ministry, is the largest such group with some 400,000 members and a full-time staff of 594. The average monthly payment of members is $402. Other large HCMSs are Samaritan Ministries and Christian Healthcare Ministries.
Besides growing membership, the amount of medical expenses being covered by these ministries is soaring, said Dr. Dave Weldon, an internist and seven-term Congressman from Florida who now heads the Alliance of Health Care Sharing Ministries, an HCSM umbrella group.
"The number of people participating in this alternative way to cover medical bills crossed the 1 million mark late last year," Weldon told Fox Business. "I expect the amount of medical expenses being covered by sharing ministries to exceed $1 billion sometime this year."
Money isn't the only – or in some cases the primary – draw. Some members say they are attracted by the religious camaraderie. For example, members are encouraged to pray for the specific recipients of the money they send each month and send encouraging cards or letters as well.
"We love that this is a biblical way of Christians taking care of each other," said Rob, citing the New Testament passage of Gal. 6:2 that calls on Christians to "bear one another's burdens."
HCMS growth is not just consumer-driven; it is also provider-driven.
Dr. Robert L. Masson, a board certified neurological surgeon and a fellow of the American Association of Neurological Surgeons, runs the Masson Spine Institute, nationally regarded for its spinal reconstruction and cervical disc replacement surgery. The Central Florida practice, which has cared for a number of patients from an HCMS known as Medi-Share, has two neurosurgeons and three physician assistants.
"Our biggest office expense, in terms of staff and infrastructure, is managing insurance authorizations and denials," Masson told Fox Business.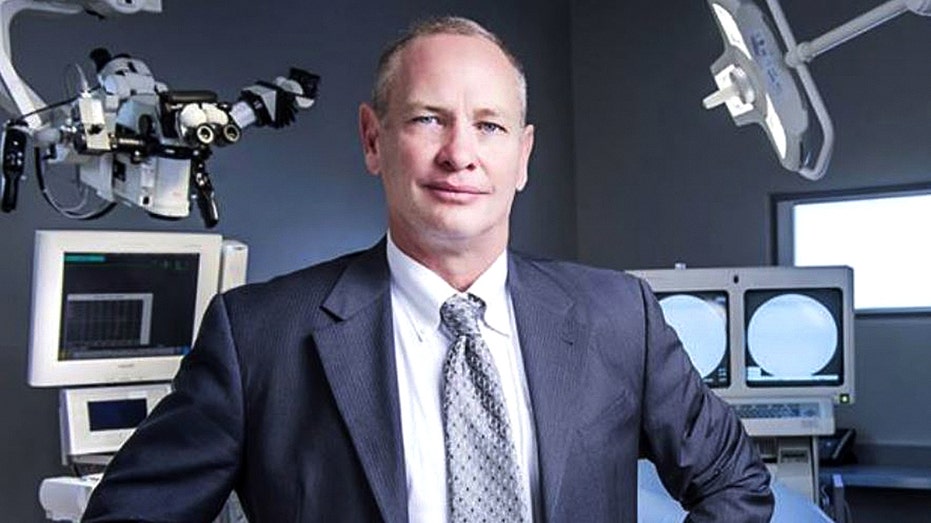 "The advantages on the administrative side are very much in favor of the [health care sharing ministries] model. We get prepaid the day before a procedure. That's a contrast to the insurance company authorization process, which can take months. Most of these requests for authorizations are denied initially by insurance companies. And even when we get an authorization for a procedure, that's no guarantee of payment. So we have to appeal them. That is never an issue with Medi-Share.
Dr. Eric Potter runs Sanctuary Functional Medicine of Franklin, Tennessee. His staff includes a physician assistant, a nurse practitioner and seven nursing or support staff. About 15 percent of his patients are HCSM members.
"There are three reasons I take patients with health care sharing ministries: It's predictable; it's prompt; and it's transparent. It's predictable because you know they will pay the amount billed. There's not this thing with insurance companies where they might pay or they might not or they might only pay part of the fee. I don't have to guess. That means I can use fewer office staffers. It's prompt because these [HCSM] patients pay within 90 days. It's transparent because instead of playing games where some doctors send a higher-priced bill knowing they're only going to get paid $65 out of every $100 that's billed. The upshot is that I can focus on taking care of the patient instead of worrying about whether the insurance company will or won't pay."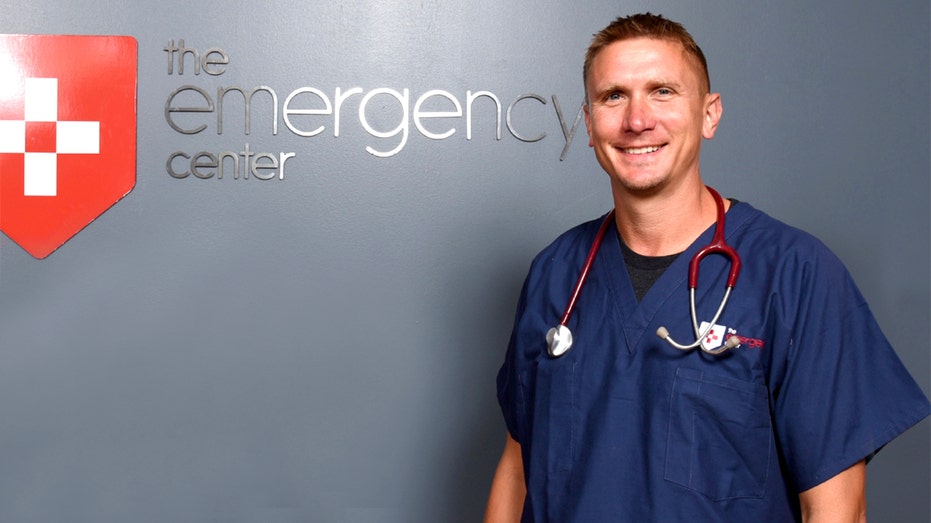 Dr. Jeff Erdner, who is board certified in emergency medicine and who has practiced for 17 years, is a co-owner of three standalone emergency medicine facilities in Texas. Like Masson and Potter, he finds dealing with HCSMs a breath of fresh air. But for Erdner, it's a matter of personal confidence in the model as much as professional convenience: He has chosen to use Christian Healthcare Ministries, one of the largest HCSMs, to pay for his and his family's medical needs.