Why Goldman Sachs seized a client's 217-foot yacht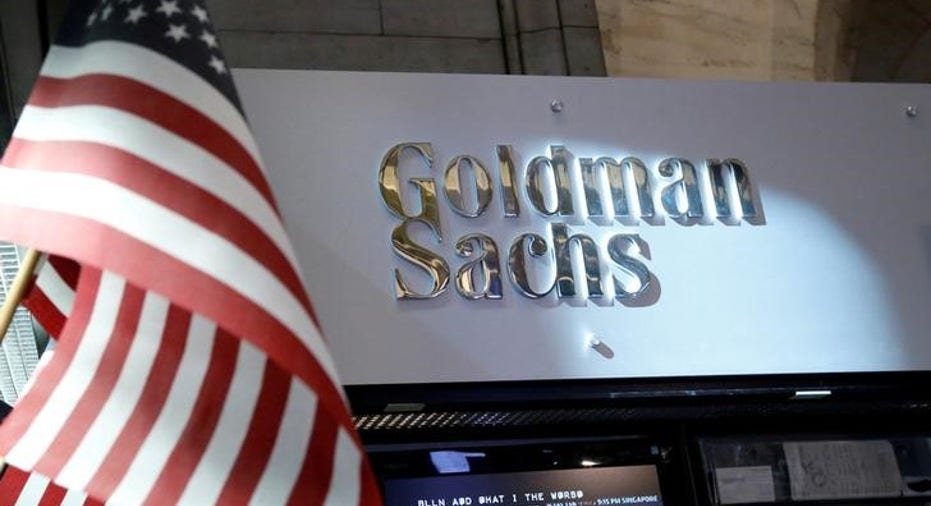 Goldman Sachs Group Inc. (NYSE:GS) owns hundreds of billions of dollars of stocks, bonds and commodities. Add to its portfolio: a 217-foot luxury yacht called "Natita."
The story behind the boat begins with a 2014 loan to a prized Goldman client, billionaire Texas oilman William Kallop. It ends with Goldman suing its own client and the U.S. Marshals last month swooping down on a West Palm Beach marina to impound the yacht -- which boasts of a movie theater, Jacuzzi and helipad.
Goldman's nautical trophy is a strange but inevitable outcome of Wall Street's latest gold rush: lending to wealthy clients, the loans backed by everything from Warhols to wine.
These loans, which are growing quickly at firms such as Goldman, Morgan Stanley and UBS Group AG, are an exotic spin on the most basic thing banks do: lending money to people. They have the added benefit of building loyalty among prized, ultrawealthy clientele.
Like any loans, though, they can go bad and leave banks holding assets that aren't easy to value or sell. Goldman will likely auction "Natita," which already has been on the market for almost two years with no takers.
A Goldman spokesman declined to comment on the case. Mr. Kallop didn't respond to requests for comment. A lawyer for Mr. Kallop declined to comment.
"If you do it right, it's a great business and clients will absolutely love you for it," said Bruce Holley, a partner at the Boston Consulting Group who advises private banks on wealth-management strategy. "But there are a lot of ways to mess up."
Banks pushed wealth lending in recent years against a backdrop of increasing deposits and tepid demand for traditional loans. Goldman's private bank has quadrupled its overall lending balances since 2012 to $29 billion. Morgan Stanley wealth-loan balances are up 420% since 2012 to $74 billion.
The largest chunk of wealth loans are mortgages and loans backed by stock portfolios. A smaller but growing segment is secured by valuables such as classic cars, hedge-fund stakes, and even rare violins.
Wealth loans are especially profitable for banks because the revenue they generate is shared less generously with brokers than trading commissions and other fees.
Banks say these loans are safe because they already know the borrowers, their assets, and their ability to repay. And unlike, say, credit cards, these loans have collateral and often a personal guarantee as well. Goldman said in a February filing that the value of collateral in its wealth loans "generally exceed[s]" the loan amount.
Morgan Stanley and Deutsche Bank AG have lent against the art collection of hedge-fund billionaire Steven A. Cohen, who owns works by Andy Warhol and Pablo Picasso, according to Connecticut state filings. Top Blackstone Group LP executives including founder Steve Schwarzman have borrowed from UBS against their stakes in the private-equity firms' funds, New York filings show.
Goldman lent to natural gas wildcatter Aubrey McClendon against his wine collection, according to an Oklahoma filing. Executives joked the collateral was "particularly liquid." After Mr. McClendon's death in 2015, the collection -- heavy on rare Bordeaux -- was auctioned for $8.4 million. Goldman made its money back.
Although not as well-known as those borrowers, Mr. Kallop was the kind of client who private banks court.
In the 1970s, he joined a family-owned marine-services company called McAllister Towing & Transportation. A legal dispute in 1993 resulted in a split of the company. The tugboat and ferry operations stayed with the family. Mr. Kallop took the offshore oil business, which he built over the next two decades into a portfolio of drilling rights, rig operators and construction arms.
He sold the business for nearly $1 billion in 2009 to a consortium of Colombian and Korean investors. Mr. Kallop then dabbled in investing, taking a 7% stake in energy company Quicksilver Resources and bought a 300-year-old liquor distillery in Peru.
He spent lavishly, acquiring three Gulfstream jets and at least eight residences, including a Peruvian mansion, two homes in the Dominican Republic and a working cattle ranch in Texas, according to property record, lawsuits and people who have worked for him.
And he bought yachts -- at least seven of them over the past eight years.
In addition to "Natita," which he bought in 2010 and named for his mother-in-law, Mr. Kallop's fleet includes "Bad Girl," moored in the Dominican Republic, and "Honey Fitz," a 93-footer used by President John F. Kennedy that he bought at Sotheby's Camelot auction in 1998 and restored.
Another yacht, "La Diva," which was once owned by Ivanka Trump, was destroyed in a fire.
A few years ago, Goldman came calling. The Wall Street firm's private bank manages some $450 billion in assets for 11,500 ultrarich clients, and was developed in the 1980s to help business owners like Mr. Kallop manage their windfall after a sale.
Mr. Kallop became a client. In 2014, he borrowed $21.2 million from the bank to buy a 12,000-square foot Tahitian-inspired oceanfront mansion just down the beach from Mar-a-Lago, President Donald Trump's private club in Palm Beach, Fla., county records show.
In 2014, Mr. Kallop borrowed $32 million from Goldman against the "Natita" and "Bad Girl," court records show. The loan, the maritime equivalent of a home-equity loan, carried an interest rate of 3 percentage points above the London interbank offered rate.
But then Mr. Kallop hit money troubles, according to former employees and acquaintances. He put off upgrades to the boats, which were showing signs of wear -- bad enough for a March 2016 charter group to walk off "Natita" in Nassau, a former crew member said.
Goldman ordered periodic valuations of the yacht after making the loan, according to the crew member.
Mr. Kallop laid off crew members and put "Natita" up for sale in 2015 for 59.5 million euros ($67 million), then dropped the price to $57.5 million last year, according to court document. He sold a second Palm Beach house in April 2015 for $19 million. Goldman alleges he stopped paying back on the loan last November.
Three crew members, including the captain, were recently awarded roughly $90,000 in back pay by a Florida court. A Texas judge last month awarded his former bodyguard more than $500,000 for unpaid services. Mr. Kallop also owes the Florida marina where "Natita" is docked hundreds of thousands of dollars in fees, employees said.
Eventually, Goldman filed suit in a Miami federal court to seize the boat in a maritime version of a foreclosure. Acting on a judge's orders, U.S. Marshals impounded "Natita" at a West Palm Beach marina, where it remains.
Goldman's first move as owner-in-waiting: buying $67,000 worth of fuel to keep the yacht's generator running, according to court filings.
Today, the yacht is listed for $39.9 million, according to broker Worth Avenue Yachts. The outstanding balance of the loan owed to Goldman is roughly $28 million.
Write to Liz Hoffman at liz.hoffman@wsj.com
(END) Dow Jones Newswires
August 10, 2017 05:44 ET (09:44 GMT)