Why Every Business Needs a Blog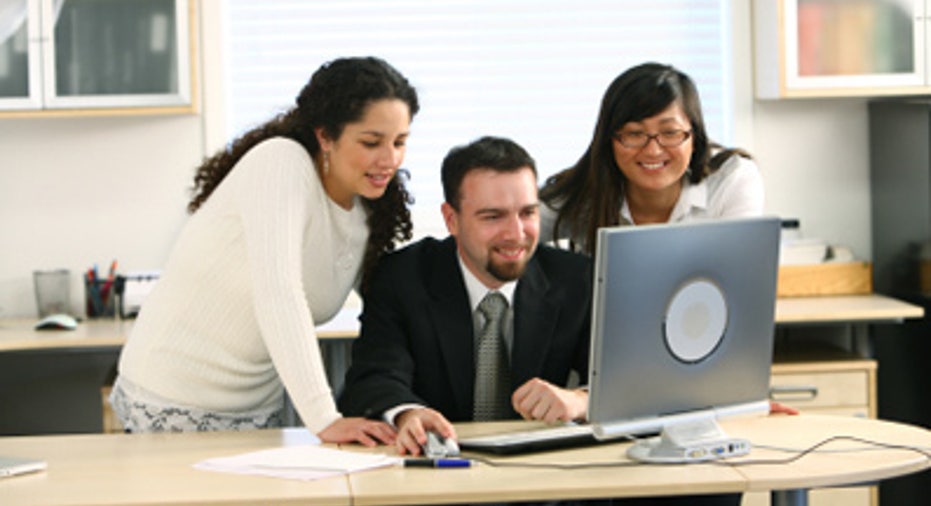 Gone are the days when a simple business website was enough. These days, you need a business blog to help build authority in your industry, push your website higher in search engine results, enable you to tell the story of your business, and build connections with current and potential customers.
What's more, blogging drives sales. A study from HubSpot, "The 2012 State of Inbound Marketing," finds that 56 percent of businesses that blogged at least monthly acquired customers through their blogs. Blogging three times a week increased the percentage to 70 percent; daily blogging upped it to 78 percent.
But you don't have to blog every day to see results. "Content Marketing Survey Report 2013" from BusinessBolts shows small-business owners are seeing "massive benefits" from blogging, even with minimal effort and minimal spending. According to the report, "The biggest benefits come in the form of increasing their traffic."
Getting started
Before you begin, "it's important to have a goal in place so you know whether your blog is working as part of your marketing strategy," says Monika Jansen, a copywriter and editor who focuses on Web content and blogs for startups and small- to medium-sized businesses. "Do you want to gain more brand visibility, attract leads, build a community around a topic or become a go-to expert in your field?" Most business owners start a blog for all of those reasons.
Next, research other blogs in your industry. "You know where your area of expertise lies, but if there are a lot of [similar] blogs out there, look for a niche that is not being covered," advises Jansen, who blogs for Network Solutions and Groupon. "One of my blogging clients, a CPA, found that there are very few well-written, clear and engaging blogs written by CPAs, so we decided she should just cover basic accounting, tax and financial planning topics."
With your goals and niche in place, it's time to set up your blog. WordPress is the most popular platform. Its simple format and many plug-ins make it easy to set up a blog even without tech know-how.
Time to write
Don't worry too much about creating your blog — you're not starting a blogging business; you're not trying to become a writer. Blogging is a means to an end for you. It's all about marketing and promoting your business.
"A lot of people get paralyzed by the thought of a blog," acknowledges Jansen, "but it's important to understand that you don't need to publish a blog post every day. Second, you don't need to churn out a 1,000-word dissertation. It's more useful for your readers if you make your point quickly. Aim for 250 to 300 words."
The majority (61 percent) of small businesses in the BusinessBolts study created all their own content, spending an average of one to five hours per week on their blogs. To save time and stay organized, create an editorial calendar to schedule your posts. "Plan a month or two months in advance what you'll write about, and set aside time every week or every other week to write two, three or four posts at once," Jansen advises.
What should you write about? Your posts can tie in to news and trends in your industry, seasonal events or holidays, or useful information about your field. Think about highlighting customers ("Customer of the Week") and asking them five or so questions (a "5 Minutes With …"-type post). Solicit guest posts from customers, vendors or industry experts. The goal is to make the information useful, interesting and valuable to your target customers so that readers come back again and again. Don't forget to add photos to increase interest and engagement.
"But I'm not a writer," you may be saying. That's OK, says Jansen: "As long as you have useful, original and interesting topic ideas, you can still blog." If you're concerned about the quality of your writing, you still have options: Ask someone you trust to edit your work; enlist an employee who's a good writer to take charge and blog instead; or hire a freelancer to write about topics you assign. One tip I've long advised writers: Read your work out loud. It's easier to hear if your words make sense, and you're more likely to spot any typos.
Maximize your marketing
To optimize your blog for search engines, Jansen says it's important to weave the same keywords into your post as your target audience uses when conducting a search. You should also use those keywords in the title of your blog post. "For example, a veterinarian could write a blog about cleaning your dog's teeth," she explains. "When I did a search on this, the terms 'dental health for dogs' and 'dental care for dogs' popped up. Use those words in your blog post."
Once your blog is up and running, promote it by linking to it in your email signature, on your social media sites and in your marketing materials. Add your blog posts to your LinkedIn account and Facebook page, and tweet links to your posts using relevant hashtags. In the vet example, for instance, Jansen says you could add #dog #dentalhealth or #pethealth.
Since one big benefit of blogging is being able to interact with readers and prospects, take steps to encourage engagement. Ask questions in your posts ("Do you brush your dog's teeth regularly? If not, why?"). Allow readers to post comments, and reply to them. Eventually, you'll create a community.
For best results, it's crucial to be consistent. "Once you start a blog, you have to stick with it to build your audience and maintain a relationship with your customers," Jansen says. "Publish on a regular basis. Once you get in the groove, it's easy to keep up the momentum."
? Business on Main. Sign up for our Main Street Authority newsletter to get articles like this delivered monthly to your inbox.