Why Do Millionaire Entertainers and Athletes Go Broke?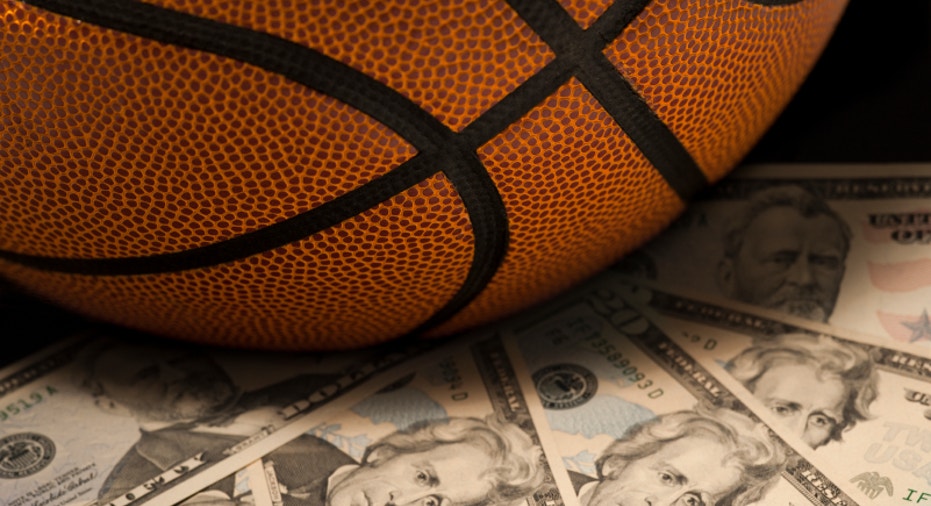 Seventy-eight percent of NFL players are under financial stress or bankrupt just two years into retirement. Within five years of retirement, 60 percent of NBA players are broke, according to Sports Illustrated. We've all seen it happen to hundreds of celebrities and athletes. The following is a list of athletes and entertainers who made enormous sums of money during their careers only to wind up with nothing:
Kim Basinger, Wayne Newton, Vince Neil, Mike Tyson, Steven Baldwin, Jose Canseco, MC Hammer, Willie Nelson, Marvin Gaye, Michael Jackson, Lawrence Taylor (in the process of selling his super bowl rings), Billy Ray Cyrus, Michael Vick, Lenny Dykstra, Bernie Kosar, Scottie Pippen, Lawrence Taylor, Allen Iverson, seven-time NFL Pro Bowler Warren Sapp, and hundreds of other athletes and entertainers.
Questions to Ask
When it comes to entertainers and athletes, there is a particular set of financial "what ifs" that needs to be addressed by a financial advisor. What happens if you get cut from a team or get dropped from a record label?  What happens if the stock market collapses again? Will I have enough money to live comfortably after I retire? Will my retirement run out early? Many celebrities lack the foresight to save their money when they have it, forgetting the money might not last forever.
Celebrities Are a Brand
Financial planning for this group requires special attention to these and many other questions that most advisors are not asking. "Today's athlete needs planning beyond their playing career," says Brian Samuels, Principal of Evolution Marketing and NBA agent. "The planning process needs to begin early for their post-career."
Consider the average length of an athlete or entertainer's career. If money earned is not properly budgeted and invested, most will wind up either bankrupt or in debt. There are numerous reasons why they end up in the same place. They often fail to recognize they are not just an athlete or entertainer, they are a brand, says Samuels. The earlier they understand this, the more options they create post-career.
The Definition of Debt
We assume athletes and entertainers to be wasteful with or naive about their money. However, the biggest problem they face is having no experience with their current financial situation, and many people surrounding them are looking to take advantage of their good fortune. In life, one of the best gifts is the friendship of those who will give you honest, unbiased advice.
I tell my clients money is one big math equation. If you make $20 million a year and spend $21 million, you are in debt. It's not the money you make; it's the money you keep. Spending, rather than saving, is a losing proposition regardless of how much money you have.
Basic Principles to Consider
There are several basic principals regarding money and planning that most people continue to ignore.
1) Ensure you have enough liquidity and reserves to keep you going in the event you are out of work for at least 1 year. In addition, it allows you take advantage of investing opportunities as they arise without disrupting existing long-term investments.
2) Make sure you have adequate disability, health, and life insurance coverage. I also encourage my clients to think about insurance that is not typical in the marketplace like insurance against reputational risk or loss of a big contract or endorsement.  This coverage is often overlooked, but should be incorporated as part of an overall insurance plan. This is a big one that many people miss because of the "it can't happen to me" syndrome. Missing this piece of the puzzle will put everything else at risk
3) Invest to gain maximum tax leverage. The biggest expense in any investment is taxes.
4) Budget. That sounds like a dirty word especially if you are making $10 million a year. However, as mentioned earlier, it's a math equation, and if you spend more than you make you will wind up broke. The problem becomes losing touch with reality. When you have $3 million in a checking account people lose touch with cost.
5) What's your number? I always ask how much income you need or want to live the lifestyle you are accustomed to. Build a portfolio that will allow for conservative withdrawals without tapping into principal.
6) NEVER make investment decisions immediately. Work diligently to surround yourself with a group of trusted advisors to review any investment and ensure that it matches up with your goals and objectives. The best investment is the one that lets you sleep at night.
It's important that this group of individuals start asking the questions that can help them avoid a path to financial ruin early on in their career. By working on these basic principles through coordinated advisor planning, an athlete or entertainer should be able to leave their profession or sport on solid financial footing.
For more retirement planning information visit Richard's website at shieldyourretirement.com