Why Corporate Sustainability Should Matter to Recruiters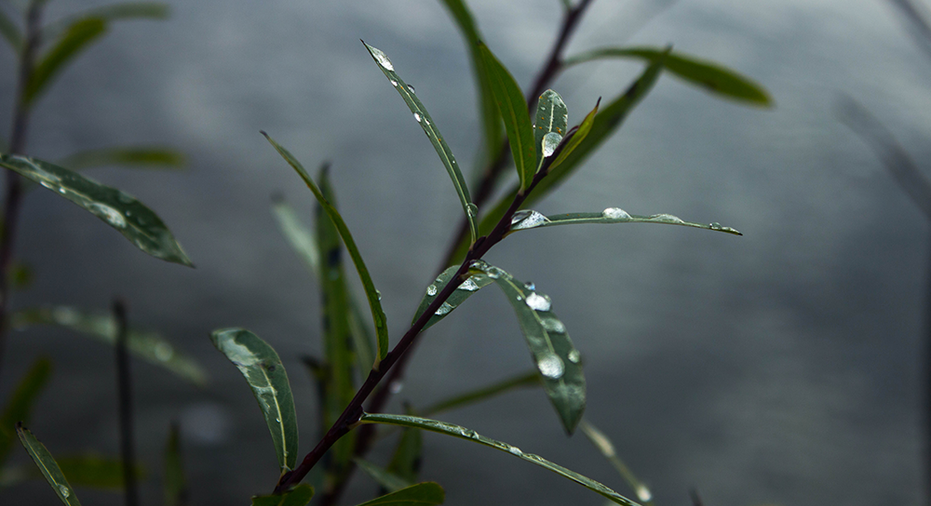 Corporate sustainability – a strategy that takes into account how a business operates in ethical, social, environmental, cultural, and economic realms – can have a positive ripple effect on the environment, the economy, and our communities.
In 2016, Harvard Business Review published "The Comprehensive Business Case for Sustainability," which argues the benefits of corporate sustainability far outweigh the costs. Across all industries, the authors write, "embedded sustainability efforts clearly result in a positive impact on business performance."
But a corporate sustainability mindset and culture don't evolve overnight. Successful corporate sustainability programs begin with authentic changes to corporate culture and the conscious adoption of a mission to become more socially and environmentally responsible.
So why should corporate sustainability matter to recruiters?
Corporate Sustainability as a Recruitment Tool
Genuine corporate sustainability benefits businesses, the environment, and recruiting efforts. Just ask the millennials.
By 2025, millennials will make up three-quarters of the workforce. This generation brings with it to the workplace strong views on social and environmental responsibility. According to a 2016 CONE Communications study, 64 percent of millennials won't take a job at a company that doesn't have strong social responsibility practices. Seventy-six percent of millennials consider a company's social and environmental commitments when making employment decisions, as compared to 58 percent of US job seekers on average. Three of every four millennials and about one of every two non-millennials would take a pay cut to work for a more responsible company.
The bottom line is today's talent wants to work with companies that care about driving positive change in the world. To successfully attract these skilled workers, recruiters and employers must work to establish corporate sustainability and responsibility programs.
Budget-Friendly Steps for Building a Corporate Sustainability Program
While the benefits far outweigh the costs of sustainability programs, getting started can be a challenge for small and mid-sized companies. Fortune Global 500 companies spend more than $15 billion a year on corporate social responsibility programs, but few smaller companies can swing that kind of money.
Curious how your company or team can get started? Here are a few ideas:
Convince Your Leadership Team: If your leadership team is not invested in a corporate sustainability program, it is unlikely your program will get the funds and resources it needs to succeed in the long term.
Employee Development Counts: One tenet of corporate sustainability is employee development. Responsible companies treat employees fairly by paying fair wages, giving ample vacation days, and supporting mothers and fathers following the birth or adoption of a child. Are your people processes adequate for all employees?
Walk the Walk: Don't just talk the talk. Initiate, even at the departmental level, corporate sustainability through volunteer opportunities, partnerships with nonprofit groups, and a shared mission that leads to positive change.
Create a Hard-to-Recycle Station at the Office: Employees can easily recycle paper and plastic, but what about reducing waste from batteries, lightbulbs, and electronics? Encourage employees to reduce, reuse, and recycle. If you're unsure what to do with items you'd like to discard, check out TerraCycle, which helps you recycle almost any type of waste.
Cut Down on Waste: Change all of the lightbulbs in your office to LEDs to reduce energy usage. Install faucet aerators in office bathrooms to cut down on water usage. Challenge the vendors you work with to cut down on their waste by picking up pallets after delivery. Encourage employees to take alternative forms of transportation, such as cycling, to eliminate fuel emissions.
Make Your Commitment Public: Research what it takes to become a B-corporation. Many states also offer challenges and programs for corporate sustainability initiatives. For example, the Best for Colorado challenge helps employers see how their businesses impact Colorado's workers, communities, and environment.
Empower Employee Passion: When you find individual employees who are passionate about corporate sustainability, nurture their passion. Some of the most authentic and impactful initiatives are led by line-level associates and managers who are passionate about particular issues, like eliminating waste or buying locally.
Work Together to Make a Bigger Difference: Launch a cross-functional corporate responsibility team with representatives from all departments to surface the best, most creative ideas for your company.
Get Plugged in Locally: The Alliance Center provides resources and a platform for collaboration that help Colorado's sustainability community accelerate its initiatives and maximize its impact. Many states and local communities have created similar resources to engage companies and individuals in sustainability efforts. See what's available near you!
When companies invest authentically in creating more responsible corporate cultures and missions, everyone wins. No matter how big or small the change, it can make an impact on the environment, community, and workplace.
As more and more employees take a stand on the value of corporate sustainability and social responsibility, recruiters and employers will have to respond accordingly. Otherwise, top talent will find someplace else to work.
Ashley Lovell is director of marketing and communications at Alliance for Sustainable Colorado.