Why Comic Jim Gaffigan is Pitching Chrysler's New Minivan to Dads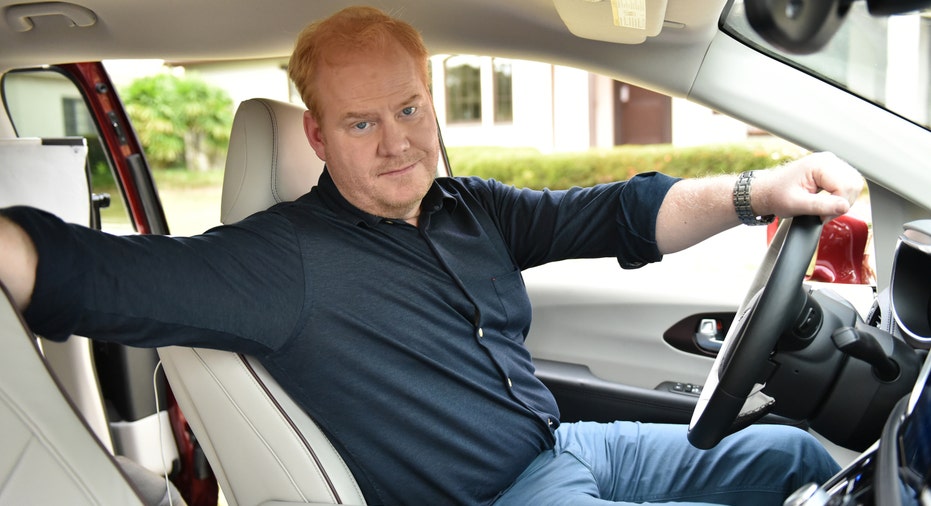 Chrysler has enlisted the help of comedian Jim Gaffigan to convince dads across America that driving a minivan is, in fact, cool.
Chrysler's Detroit rivals, General Motors (NYSE:GM) and Ford (NYSE:F), both exited the minivan game years ago, as sleek crossovers and big SUVs hogged the spotlight. Minivan sales in the U.S. hit 1.4 million in 2000. By 2015, sales were down to about 512,000 even as auto sales soared.
Fiat Chrysler Automobiles (NYSE:FCAU) will soon add the Dodge Grand Caravan to the list of defunct minivans, saying sales would end in 2016. Instead, the Italian-American automaker has designed a brand new minivan for Chrysler. The 2017 Pacifica is making its way to dealers this spring, and Chrysler is looking to win over consumers who merely see minivans as "mom mobiles."
Gaffigan, creator of TV Land's "The Jim Gaffigan Show," is the star of a new ad campaign that was released in full on Friday. The series of TV and online spots, featuring Gaffigan, his wife and five children, highlights the Pacifica's distinctive features and why the minivan should score points with parents.
"You know who drives one of these all-new Chrysler Pacificas? A considerate, caring father," Gaffigan says in one of the ads.
Challenging Conventions
Chrysler said the ads will be rolled out across television, print and digital platforms throughout the coming weeks and months. When the initial ad was revealed, Chrysler made its pitch to dads on social media: the new Pacifica is "great for your #DadBrand."
"We try to challenge the paradigm of the minivan," Olivier Francois, chief marketing officer of Fiat Chrysler, told FOXBusiness.com. "The idea was to challenge conventions. Obviously, it's not a car for a man or a woman, it's a car for families. We thought a dad should deliver the family pitch. It's unconventional and unexpected."
Initial feedback from Chrysler's sales force and dealers has been very positive, Francois added.
The advertising flurry continued to grow with Comcast's (NASDAQ:CMCSA) NBCUniversal, which struck an advertising deal with Fiat Chrysler that brings Pacifica commercials to NBC programming such as the "Today" show. The partnership also calls for new ads featuring "Late Night" host Seth Meyers and his dog. The ads include scenes from the upcoming film, "The Secret Life of Pets."
'Private Jet'
Chrysler has doubled down on the characteristics that have made minivans a popular choice for families. The Pacifica has plenty of storage and a roomy interior, including seats that can be folded flat or removed. It sports premium features like heated second-row seats, a panoramic sunroof and a hands-free liftgate and sliding doors. There's also a built-in vacuum.
Technology is a focal point, too. One option adds 10-inch touch screens mounted on the back of each front-row seat. Chrysler also equipped the Pacifica with various driver assists like automatic parking and cameras that provide a 360-degree view.
The Pacifica, which seats seven or eight, will start at $28,595.
"When you look at it objectively, minivans are probably the best family vehicle out there. There are a lot of rational advantages," said Jack Nerad, executive editorial director and market analyst at Kelley Blue Book. He highlighted the low step-in height and large cargo capacity, among other features.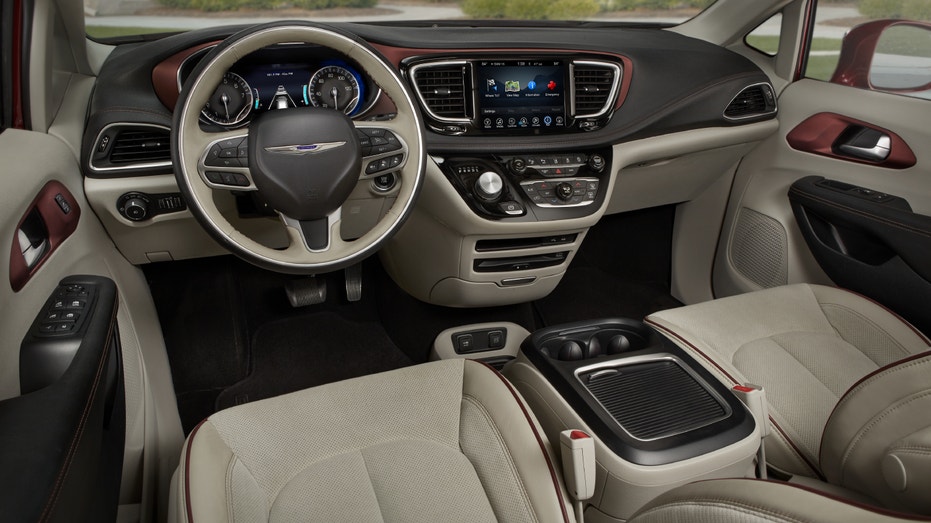 "There will always be a market for minivans. It's one of most versatile vehicles out there," Nerad added.
With luxurious touches inside the Pacifica, Chrysler is attempting to replicate the feel of a private jet.
"We want to deliver a private jet experience to the shopper who primarily shops for more than need. We want to overdeliver," Francois said.
Is the Pacifica a Winner?
Fiat Chrysler hopes to reverse a slide in minivan sales over the last decade. With sales of 190,989 Chrysler and Dodge minivans in 2015, the company sold fewer than half the number of units delivered in 2005.
Still, the minivan is a historically important vehicle for Fiat Chrysler. The Chrysler brand created the minivan over three decades ago, and the company continues to outsell its competitors. Combined sales of the Town & Country and Grand Caravan last year beat the Toyota Sienna, Fiat Chrysler's nearest competitor, by 53,400 units.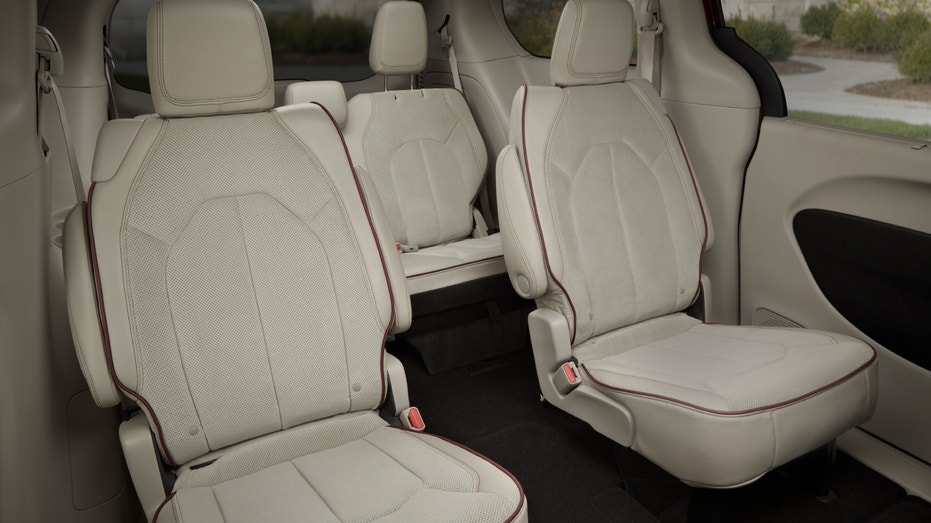 "We invented the minivan 33 years ago, so it was time to reinvent it and own the category again," Francois said.
The widespread marketing efforts signal that Fiat Chrysler sees the Pacifica—the company's first built-from-scratch vehicle since the official merger—as a critical launch. Outside the Fiat Chrysler family, the only competing minivans in the U.S. are the Sienna, Honda Odyssey, Kia Sedona, Mazda 5 and Nissan Quest. If Fiat Chrysler can convince moms and dads of the minivan's merits, the Pacifica could be a big winner with a concentrated ad investment at its disposal.
"They're dropping two well-known names that have a lot of cache," Nerad said, referring to the Town & Country and Grand Caravan. "To do that, you must think that you can move the needle, and I think they probably can."