Why Coke CEO Should Lay Off the Kool-Aid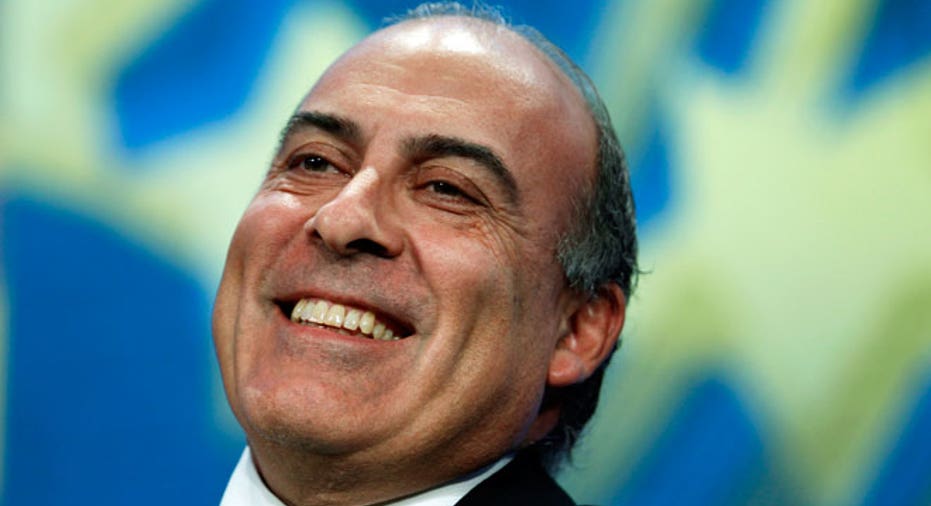 It's no secret that consumers are losing their sweet tooth for the world's favorite soft drink. Domestic demand for Coke and Diet Coke has been on the decline for many years. And now Coca-Cola's (NYSE:KO) bread and butter growth engine – international sales – is softening too. The beverage giant is clearly in deep trouble.
The problem is a global slide in soda demand. Consumers are more concerned about health and obesity than ever before. They're not just avoiding sugar but artificial sweeteners like Aspartame, used in Diet Coke, as well. And people want more choices, especially non-carbonated beverages like bottled water and sports drinks.
But Coke is fizzling faster than rivals because it's essentially a one-trick pony. Carbonated beverages account for nearly 75% of sales volume – the vast majority of which come from its two namesake products. Archrival PepsiCo (NYSE:PEP), on the other hand, is far more diversified with Frito-Lay and Quaker foods making up nearly 50% of revenues.
If we assume the global decline in soda demand is here to stay – a relatively safe bet – the obvious defensive strategy would be to diversify. Coke already owns Minute Maid, Powerade, Dasani, Vitaminwater and a number of other non-soda brands but there's certainly a lot of opportunity to be more aggressive on that front.
Surprisingly, that's not what CEO Muhtar Kent has in mind. Instead of diversifying, the long-time executive is doubling down on Coke with increased ad spending and a renewed sales push in the U.S. That may help in the short-run, but I simply don't see how it's going to solve the core problem of diminishing global demand.
Maybe I'm mixing soft drink metaphors here but I think Kent has been drinking way too much of the company Kool-Aid.
For one thing, there's only so much incremental operating improvement to be gained by marching up and down strip-malls to make sure every convenience store in America has plenty of Coke cans and logos.
And as one of the world's most powerful and recognized brands, I seriously doubt if an extra $1 billion in advertising will move the needle much – certainly not over the long haul. It's not as if Coke lacks exposure.
Perhaps the biggest issue with Kent's strategy is that it attempts to sidestep a fundamental marketing principle: Customers are judge and jury in the court of consumer markets. And when it comes to consumer sentiment toward carbonated beverages, sugar and artificial sweeteners, it's not as if the jury's still out. Soda had its day in court. It lost. Case closed.
Besides, when it comes to undifferentiated products made almost entirely of carbonated water and sweetener, customers want more choices, not fewer choices. And yet the company's message to consumers appears to be: you can have any flavor you like as long as it's Coke.
Granted, it's not all gloom and doom. The company has a natural stevia version of Diet Coke in the works. And this summer's "Share a Coke" campaign that branded Coca-Cola bottles with popular names created a jump in sales. (An insightful read of our narcissistic culture, for sure.)
For what it's worth, I actually have no problem with Kent trying to squeeze every point of market share out of a shrinking U.S. market for soda, sad as that sounds. But I don't see how the company's current trajectory can possibly reignite the growth it needs to remain competitive over the long haul.
The only way to solve the real problem of declining consumer demand is a comprehensive diversification strategy. That's all there is to it. Coke's recent minority investment in Monster Beverage is a step in the right direction but not nearly enough to move the needle.
Perhaps the most telling sign that Kent and his board of directors have lost site of the big picture is the recent executive compensation controversy. While the company did eventually bow to criticism from Warren Buffett and other shareholders and agree to scale back a mammoth pay package, the fact that it even proposed such an excessive plan to begin with is troubling, to say the least.
Given that Coke's revenues have flat-lined and the stock has significantly underperformed PepsiCo, Nestle, Dr. Pepper (NYSE:DPS) and the S&P 500 for three years, this wasn't exactly the right time for company executives to pat themselves on the back with an enormous equity award for a job well done.
That sort of tone-deafness, along with Coke's short-sighted growth plan, are like flashing neon signs that management is stuck in the status quo and in need of new perspective. And that's probably not going to happen while Kent is running the show.