Why Celebrity Kids Often Follow In Their Parents Footsteps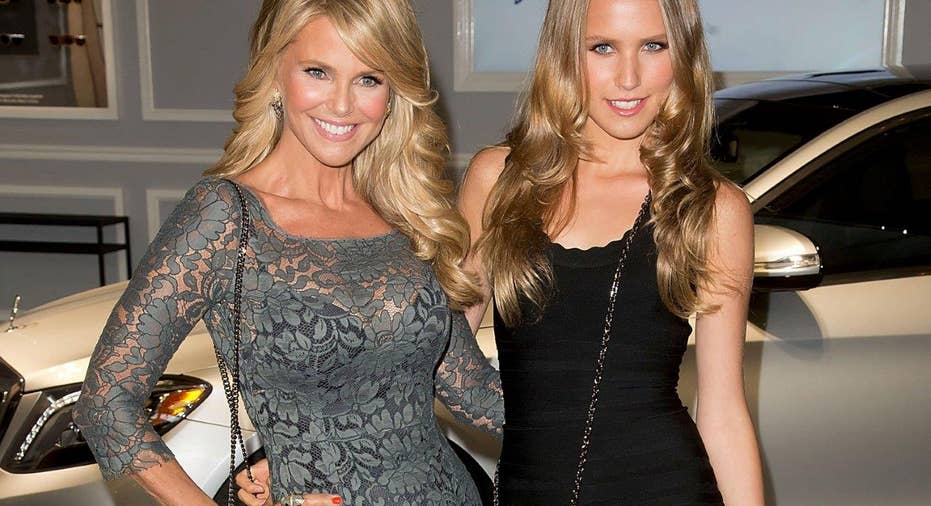 Supermodel. Actress. Entrepreneur. And at 63, Christie Brinkley's latest Sports Illustrated Swimsuit edition photos may be proof of another title: good mother.
After nearly four decades since her first cover, Brinkley is back on the pages of Sports Illustrated's Swimsuit issue alongside her two daughters, Alexa Ray Joel, 31, and Sailor Brinkley Cook, 18. According to well-known celebrity psychologist Dr. Wendy O'Connor, the family photo speaks a thousand words about smart parenting.
"You can see that her girls are embracing her health and wellness side, which is a good thing," O'Connor, author of "Celebrity Kids: The Pressure to be Perfect," tells FOX Business.
O'Connor, who has been a marriage and family therapist for nearly 20 years in Brentwood, California, says when celebrity parents are not focused on health, wellness and education—that can often lead celebrity kids down a slippery slope.
"There are positive and negative aspects of growing up in the public eye, and it all has to do with biology as well as environment stresses -- but it also has a lot to do with how the parents are role modeling," says O'Connor.
And for children growing up in Hollywood, actions – or no actions -- may indeed speak louder than words, she says.
"That's when they end up in my office, because the family is really out of control. There are no boundaries and their academics haven't been attended to, either. The kids have attachment issues and they have a certain type of neglect, which has affected their emotional stability. These teens tend to turn to addiction—drugs and alcohol," O'Connor says.
On that end of the spectrum, in 2014 Robert Downey Jr.'s son Indio was busted with cocaine and charged with a felony count of possession of a controlled substance. Downey, himself was in and out rehab throughout the 80s and 90s for drug and alcohol addiction, before becoming sober in the early 2000s.
And Whitney Houston and Bobby Brown's daughter, Bobbi Kristina Brown, was found unresponsive in a bathtub in 2015 and later died from a combination of drugs. Both of her parents publicly struggled with drug addiction.
O'Connor says a "wonderful example" of children embracing growing up in the limelight are the Kardashians.
"[Kim, Kylie and Kourtney] are businesswomen, they are family women, and they attempt to have good boundaries. They are also good role models for body image," she adds.
Brinkley and both of her daughters shared their Sports Illustrated spread on their Instagram accounts, saying how proud they were to be featured together. Sailor, Brinkley's youngest daughter, even said while she had issues with her body image growing up, today, she is able to look in the mirror and love what she sees.
"I don't need to be a size 0 to believe in myself. My body carries me each and every day, it love that people I love, it holds what makes me healthy and strong, it bends, it shakes, it runs, and it CHANGES," Sailor Brinkley Cook wrote on Instagram.