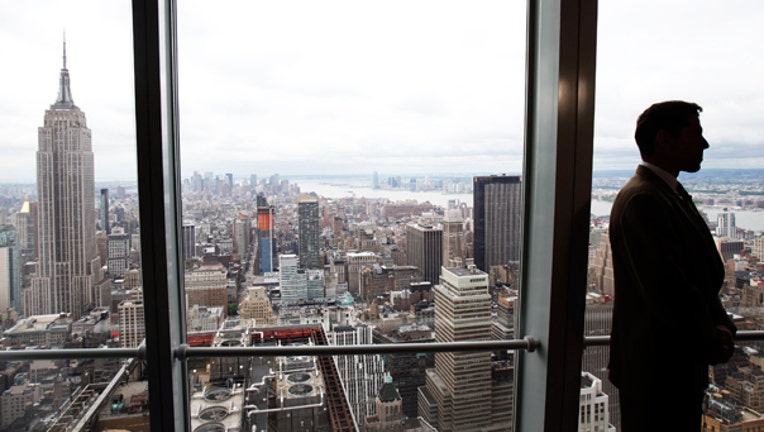 The goal of an inspirational coach or business leader is to build a positive-attitude atmosphere and culture. Effective leaders are those who can communicate the behaviors required for success, assign responsibilities and accountabilities, and encourage the organization to move in a positive, high energy, purposeful direction.
Controlling one's mind in a positive way is critical to overcoming negative thoughts or difficult situations. How you respond to challenging circumstances is controlled by your mental approach.
Take Donnie Warner, for example. The undersized middle guard who won over Bo Schembechler at the University of Michigan in the early 1970s proves what can happen when an individual has the right attitude.
Warner, who was only about 5-9 and 175 pounds, requested a meeting with the Hall of Fame coach and told him that he wanted to play on Michigan's offensive line, which had produced great players such as 6-5, 250 lb. Reggie McKenzie.  Bo told him, "I like your attitude, but you're just not big enough."
Undeterred, Warner replied that he remembered when the Hall of Fame coach spoke at a banquet that he attended and told the high school students, "If you've got your mind set on doing something, you do it, and you don't let anyone talk you out of it."
In his first year, Warner, playing on the scout team as a nose tackle, was buried on a daily basis.  He vowed to lift weights and come back stronger next season.  He earned a spot on the practice squad and later became a force in disrupting the offensive line.
By the spring of 1973, Warner asked Bo for some of his money (meaning a scholarship).  Bo replied, "I'll do you one better -- we'll put you No. 1 on the depth chart."
Despite his smaller size, we could not find anyone who could outplay Donnie Warner, and the team went undefeated in its first 10 games thanks to a dominant defense. In the 11th game, Michigan met our unbeaten archrival Ohio State, which was ranked No. 1.
Behind their great running back Archie Griffin, Ohio State jumped to a 10-0 lead.  Bo told the team, "We only need to score 11 points because the Buckeyes are not going to score another point on our defense today."  Donnie Warner played such an incredible game that Ohio State coach Woody Hayes had to double-team him -- until Warner went down with a knee injury.  Michigan came back in the game, but missed the winning field goal with time expiring. The game ended in 10-10 tie.
What makes Donnie Warner and other overachievers unique?
They have what we can't measure under the breastplate -- the resolve and the commitment to persevere and never give up, regardless of the odds.  A dominant player is not always the one with the most talent.  Leaders like Bo Schembechler understand the importance of attitude, something that cannot be measured but can be seen in the commitment, resolve and perseverance of an individual. These intangibles are as important in business as they are in sports.
Setbacks often provide the foundation to test the mettle of an individual to see if he or she will accept defeat or rebound and take up the challenge.  Examine Andy Reid and the 3-0 Kansas City Chiefs.  After the Eagles let him go at the end of last season, the veteran coach could have sat out, weighed his options, and taken a year off.
Instead, he decided to take his positive approach and ability to change cultures to Kansas City and has been a major force in changing the inside of the building. The Chiefs have already surpassed last year's win total (2) in the first three weeks of the 2013 NFL season.
These examples illustrate the importance of a positive attitude and how it leads to success.
Jed Hughes is Vice Chair of Korn/Ferry and the leader of the executive search firm's Global Sports Practice. Follow him on Facebook, Twitter @jedhughesKF.