Why Apple Trimmed its Offer for Beats Music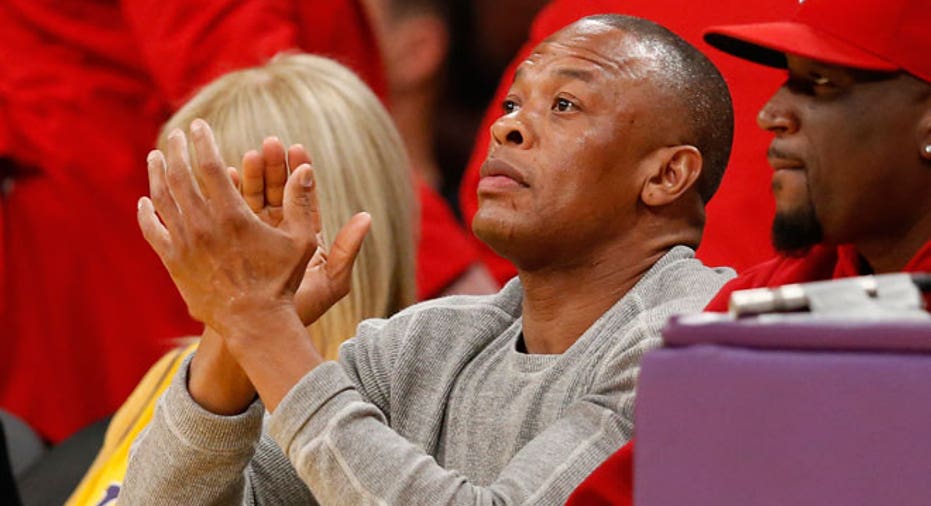 Weeks of due diligence and a leaked video from Dr. Dre bragging about becoming hip-hop's first billionaire may have caused Apple (NASDAQ:AAPL) to offer a slimmed-down bid for Beats Music.
The tech giant offered $3 billion for the music streaming and hardware company late Wednesday, which is down from the $3.2 billion price tag reported by the Financial Times in early May.
It's likely that Apple discovered something during its weeks-long due diligence process that caused it to lower the price, sources say, and that could range from anything such as weaker-than-expected streaming user data to Dr. Dre's highly-circulated video where he bragged about a potential deal during what should have been a mandated quiet period.
"At this high level of an M&A, it always has to be quiet – no one's allowed to talk about it," said Amish Shah, managing partner of Sierra Maya Ventures. "The video probably hurt a bit."
Due diligence takes quite some time for a company of this size – especially considering it's Apple CEO Tim Cook's and Apple's largest-ever acquisition, and the tech giant is notoriously conservative with purchases.
"Apple has to look at the financials, employee data, it all takes time, it doesn't just happen overnight," said Shah, whose 12-month-old VC invested in drone startup Skycatch.
A number of factors could have delayed a deal and pushed the price down after the initial report.
"Apple probably got pissed off (about the Dr. Dre video) found something that wasn't supposed to be there, and said, 'Hey, we want in, but it's going to be at this number not that number,'" Shah said.
The VC Rap Sheet
A look at a typical industry checklist for startup acquisitions and investments will show an intricate list of dozens of questions ranging from the uniqueness of the product, the level of skill of the team to the sales plan and cost to market.
Financial projections over the next two to three years and risk factors are also weighed heavily, and any in-depth look that yields results off initial expectations can chomp away at the valuation, and thus the acquisition or investment price.
Apple also had to figure out how Dr. Dre and his crew would fit into Apple. It decided to add both Dre and co-founder and music producer Jimmy Iovine to the Apple payroll. That's an important aspect of M&A negotiations because new employees equate to new talent, which is extremely valuable in Silicon Valley (a concept known as acqui-hiring).
"What due diligence is supposed to do is confirm everything we've been talking about or find those red flags," Shah, who provides seed, angel and early stage capital to startups, said. "When you find red flags, you either change the valuation, change the terms of the deal, or back out."
It isn't surprising that Apple lowered the price slightly, especially after a report leaked that put Beats Music's subscribers at just 111,000 compared with Spotify's 10 million paid users.
Shah said it "happens all the time" that valuations are lowered during due diligence.
Beats' Marketing Gold Mine
The Cupertino tech behemoth gave little insight into how exactly it will integrate Beats Music and Beats Electronics into its existing business outside of saying it would enhance the line-up of Apple free streaming service, iTunes Radio.
It's also a safe bet to assume Beats hardware, which includes customizable headphones and speakers, will be sold at Apple's global fleet of retail stores. Beats Electronics, which sells headsets for around $400, racked up more than $1 billion in revenues last year.
Apple could be hoping to use the Beats marketing talent to give its own brand a jolt to better face increasing competition from the likes of Google (NASDAQ:GOOGL) and Facebook (NASDAQ:FB).
In April, Beats tapped Pepsi-Cola marketing maven Bozoma Saint John to head its global marketing strategy. At PepsiCo (NYSE:PEP), Saint John worked directly with artists such as Kanye West, Nicki Minaj, Eminem and Katy Perry to initiate and manage celebrity endorsements.
"Anytime Apple buys a company there's a reason for it, you just don't know for a few months why," Shah said. "They'll figure out a way to monetize on this."
This deal could also be about expanding Apple's mobile strategy and catching more young, affluent consumers just as competition heats up and Silicon Valley devours its innovative startups at rapid speeds.
Beats prides itself on its celebrity connections (several celebrities, including Lady Gaga and Nicki Minaj have designed their own headsets), and its integration in U.S. pop culture.
"Apple is a master of brand and it will be interesting to see how they leverage this acquisition to further embed its brand as a part of their larger mobile market strategy," said Mary Beth Keelty, vice president of marketing and sales development of PM Digital.
Shah hopes this deal opens the acquisition floodgates for Apple, though Apple hasn't been too aggressive on M&A in the past despite its massive cash stockpiles.
"This diversifies Apple and allows them to catch up to the larger players in the space," said Erich Joachimsthaler, founder and CEO of Vivaldi Partners. "Apple has a lot of cash in-house that they're looking to use with the right companies."