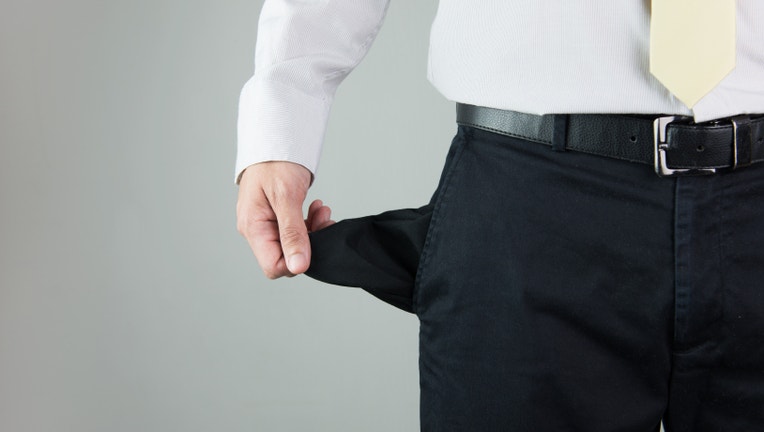 National statistics indicate that the U.S. economy is finally gaining momentum. So why doesn't it feel that way for many Americans?
The Bureau of Economic Analysis recently revised its estimate of the real Gross Domestic Product growth rate for the third quarter, raising it to 4.1 percent. That's the second best growth rate since 2006, and marks the third consecutive quarter of improvement. Despite that, both government policies and household economics are acting as if the hard times never ended.
After all, the federal government is still running up huge annual deficits. Also, despite a slight policy modification recently, the Federal Reserve is still applying extraordinary monetary stimulus.
On the home front, people are not acting as though they are getting on top of their financial situations, despite the improved economy. That could be a mistake -- this may be the best phase of the economic cycle, so people who can't save money now might never be able to do so.
Are your finances in sync with the economy?
Here are five questions to help you assess whether your household finances are as healthy as the economy at large:
Are you living within your means? It is understandable that people may run up debts during a recession, but when the economy is strong you need to be able to live within your means. Unfortunately, that discipline seems to be eluding many people. Federal Reserve figures show that consumer credit outstanding is on pace to increase for the fourth year in a row.
Are you paying down debt? As noted above, Americans are taking on more personal debt, which means not only are they living beyond their means currently, but they also are not taking care of the debts they've run up in the past. If people can't do that when the economy is expanding at a decent rate, when will they be able to do it?
Have you increased your retirement saving rate? It is all too easy to neglect retirement savings when times are tough, but now that the economy is back on track, this is the time to make up for lost ground. Unfortunately, a recent survey by the Employee Benefit Research Institute (EBRI) found that just 57 percent of Americans are currently saving for retirement, and that percentage has now declined for four consecutive years.
How is your retirement plan balance? Not only are too many people not saving for retirement, but often those who are saving are not saving enough. The EBRI survey found that just 24 percent of Americans have $100,000 or more in retirement savings.
Are you borrowing against your retirement? Borrowing against a 401(k) plan is supposed to be an emergency measure, but unfortunately it seems to be a growing habit among Americans. The EBRI found that more than one in five people who are eligible to borrow against their 401(k) plans had loan balances outstanding. Borrowing against your retirement savings essentially defeats the purpose of saving that money, and means that you are spending money today that you will probably need in the future.
With the economy's growth rate over 4 percent, it may be time for people to stop asking when things are going to get better. This may be the best this recovery is going to do, so it is important to adjust your financial habits accordingly.
The original article can be found at Money-Rates.com:Why Americans still can't escape the recession