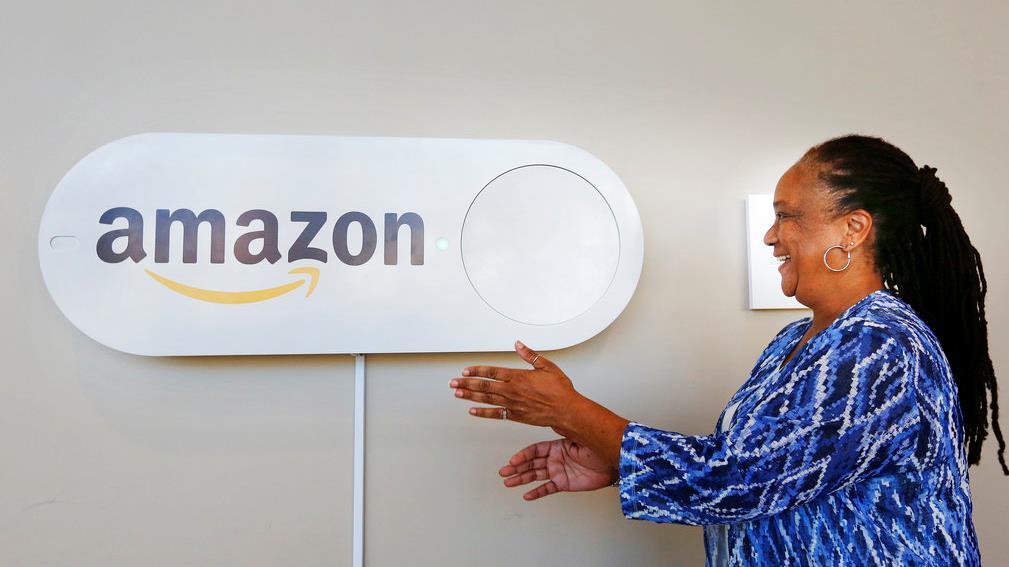 Amazon's HQ2 story is a masterful public relations campaign, aimed at generating a conversation.
You know what's great about Amazon? It's not just the zillions of items that you can buy in a few clicks. Or the magical way they get stuff delivered to your door on the same day you ordered. It's not Transparent or The Man in the High Castle or Manchester by The Sea. Or the Kindle. Or the Echo. OK...all those things are great.
But what's truly great about Amazon is the way the company promotes itself. Sure, Amazon runs the occasional TV campaign and the company invests millions in online advertising. But its true genius is keeping a positive image of its brand frequently in the public's mind. It does this through PR.
How? Every time Amazon considers a change to its business model, regardless of how controversial it may be, it shares the news with the world - and creates conversation. We were fascinated when the company introduced free shipping, debated its move into warehouse robotics, wary of its investment in drones. And now...drumroll please…it's HQ2!
As you know, Amazon is looking to setup a "second headquarters" in North America – HQ2, get it? Usually when companies decide to open up a new location the news is met with a snore. But not Amazon. When Amazon decides to expand, it becomes a huge news story. Where will they go? How much will they spend? Who will they hire? Will Jeff Bezos be there? I'm not even sure why the company even needs a second "headquarters" in North America. But hey – why not? Give the person in PR a raise for this brilliant idea. It's all part of the plan.
First came the announcement a month ago about a nationwide search. Then the frenzied application process by over 200 excited cities and locations. Next will come the anticipation and then...the winner! But the story won't stop there. Trust me, for the next few years you can be sure that Amazon will share every little detail about its new "headquarters" and you can bet that those details will include how the company is spreading joy, goodwill and billions of dollars to that lucky community.
The HQ2 story is another story to tell...and a masterful public relations campaign, aimed at generating a conversation. There will be lots of debate about the company's choice, its process, its impact on the local economy, its potentially bullying tactics as work begins. There will be happy and unhappy people. So is that a bad thing? Not at all. It's genius. And for any business, the story underscores just how much public relations has changed. If you're still promoting your company the old school way, then you're way behind the times.
By old school I mean using those traditional PR methods like issuing press releases that no one reads, and sending out mass emails with incorrect greetings that patronize and bore readers with obvious information and announcements about new products that no one cares about.  Maybe you're promoting a tweet or two or sponsoring an article. Or you're wheeling out a nervous executive for a cable TV appearance or to be interviewed for a blog that will be read by ten people (uh, like this one). Nothing's changed in PR since Don Draper was drinking bourbon and everyone liked IKE.
But companies like Amazon are doing PR differently. They understand that people want something to talk about. We want stories. Issues. A cause.  So smart companies are responding by jumping into national issues, like solving unemployment (Amazon's new headquarters), addressing free speech (Facebook's crackdown on advertising), or promoting peace (Pepsi's ads with Kendall Jenner - OK, bad example). They're taking a public stand on controversial topics like LGBT rights, gun control, gender discrimination, racism and immigration. Their CEO's are coming out from behind their desks to voice their concerns and their employees are allowed to take time off to attend rallies or march for a cause they support.
Small companies don't have the power to generate the kind of attention that Amazon does – but some are finding other ways to spark conversations nonetheless. A bakery owner in Liverpool refuses to give away free samples because she feels she's being treated badly by big corporations. A coffee shop puts out a sign that says it will charge its "rude" customers more. A florist doesn't want  to serve gay customers. A pastor spreads his religion by opening up a brewpub. A restauranteur wants to spread awareness about the treatment of cattle by hanging a dead cow in his lobby.
Like Amazon's HQ2, all of these stories created buzz. Of course, they also create controversy. But that's an accepted part of the PR game in 2017 and it will be more so going forward. Not everyone is going to agree with them. But they're willing to alienate a proportion of their potential customer base to gain an equal - or hopefully greater - number of fans.
There are plenty of people who accuse Amazon of stepping on small merchants, eliminating jobs with technology and using its muscle to monopolize markets. I'm sure after Amazon chooses the lucky town for its HQ2 there will be many unhappy suitors who will find other reasons to attack the company. Putting yourself out there always gives fuel for the haters.
But it's all good, though. It's just PR in the 21st century.
Gene Marks is an author, columnist and President of The Marks Group, a ten-person technology consulting firm near Philadelphia. Gene is also a Certified Public Accountant and a small business expert.