Why 4/20 Is a $40 Billion Day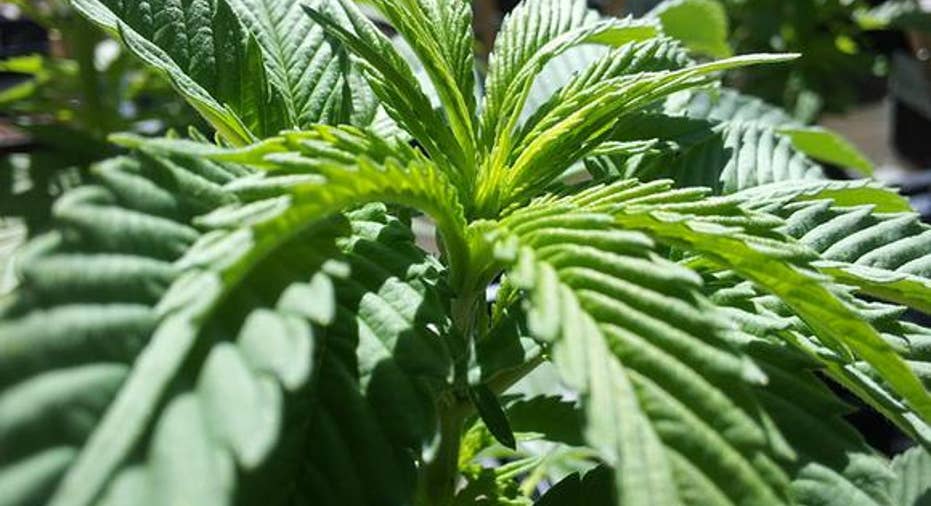 So what's the next great industry of the future?
Is it robotics? App development? Driverless cars? Wearables? Space travel? All of these innovations have great promise and will create significant opportunities for the next generation. But there's one industry that's less science fiction and more reality than all the others. It's marijuana. It's here. It's now. And it's booming.
Just follow the money.
This week my home state of Pennsylvania became the 24th state to legalize medical marijuana. There are now four states (Colorado, Oregon, Alaska and Washington) where the recreational use of marijuana is legal. And according to this report issued last year by the Anderson Economic Group, seven additional states (Arizona, Maine, Michigan, Missouri, Nevada, Rhode Island and Vermont) are likely to legalize cannabis by 2017.
There's more.
Colorado, the first state to legalize recreational marijuana, raised $70 million in taxes last fiscal year, which was higher even than the amount of tax revenues received from alcohol sales. Colorado cannabis shops sold more than $58 million of recreational pot products in February alone, a 3 percent jump from January and a 48 percent leap from February 2015 — making it the state's third highest month for retail sales since they began in January 2014, according to this report.  In California, which was the first state to approve medical marijuana, sales of the product have reached $2.7 billion and could double in the next few years if an expected law to allow recreational use is passed in November. Two new economic analyses project that the entire marijuana industry will be more than $40 billion over the next five to ten years and if cannabis becomes legal nationwide, the industry could hit $100 billion by 2050.
Of course there are many challenges. The Federal government still considers marijuana to be a controlled substance and a crime to possess, which makes banks very nervous about taking money from businesses in that industry (many pot shop owners are finding themselves doing a cash business only until the rules become clearer). There are numerous states that are far from allowing even the possession of marijuana, which makes transport and travel difficult. And even the states that allow businesses to operate require onerous upfront permit fees and significant taxes going forward. Anti-drug groups regularly campaign against the industry and who knows what new studies will appear over the next few years linking marijuana usage to all sorts of terrible things from cancer to binge-watching Netflix?
But there's no denying that the industry has launched. And it's blossoming. And there are, and will be, lots of ways for smart entrepreneurs to make money over the coming decade. Pharmaceutical companies like Arena Pharmaceuticals and Axim Biotechnologies are developing new products using marijuana to treat medical conditions from pain to oral care . Companies like Plandai Biotechnology and Tweed are creating new ways to extract marijuana for usage in various products. Real estate firms such as the Indie Growers Association are snapping up properties and licensing out lands for farming and production. Industrial giant Medbox, Inc. is a corporate operator of dispensaries, cultivation centers, manufacturing and research facilities. Tech firm Lifeloc Technologies has developed marijuana breathalyzers for both police and employers to use and another tech firm, Eaze, is considered by some to the be the "Uber for medical marijuana delivery."
Those are the primary industries and they are looking for people – engineers, developers, marketers, truck drivers, finance gurus, equipment operators, growers…the list goes on. And I'm not including the many ancillary industries that will see significant profits from the pot business over the coming decade. For example, the board members of the National Cannabis Industry Association, a trade group and event organizer whose mission is "to promote the growth of a responsible and legitimate cannabis industry and work for a favorable social, economic, and legal environment for that industry in the United States" includes the owners of dispensaries, attorneys, healthcare professionals, researchers and academics.  Look for these numbers to grow and watch this organization expand (and likely face more competitive organizations) as the marijuana industry explodes.
So happy 420 Day, and welcome to the new gold rush. The marijuana business is calling. And you don't even have to partake in the product to reap its benefits.