Why 2012 will be the Year of Prepaid Credit Cards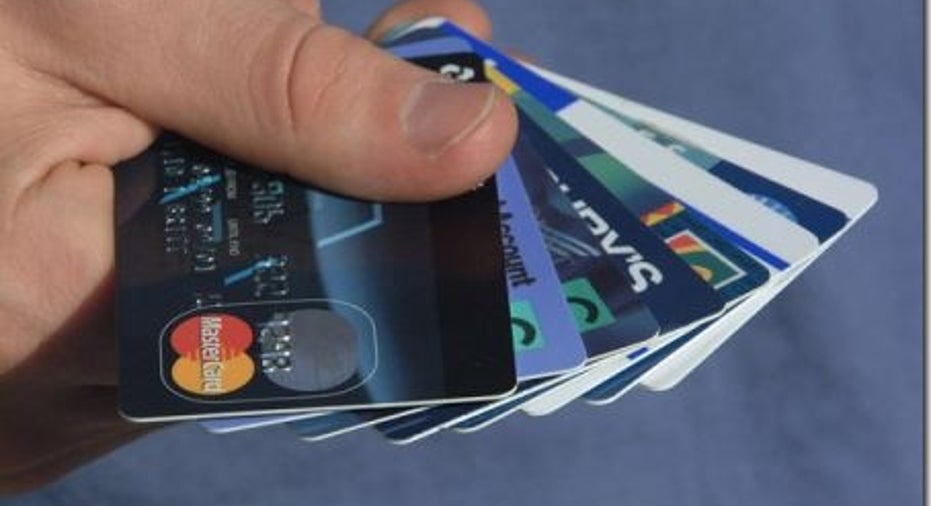 Prepaid cards have something of a bad image -- hidden fees, no protection if they're stolen, not a method of building credit -- but mark my words, that image is going to improve.
If you've been pondering the pros and cons of getting into a prepaid credit card, and you're still on the fence, read on. Chances are, the benefits of prepaid credit cards are going to increase as we get deeper into 2012.
Why? This is just speculation for the moment, but the moment seems right for prepaid cards to better themselves. Here are three reasons I'm thinking prepaid credit cards are due for some improvements this year.
Recent rumblings in Congress: Last month, U.S. Senator Robert Menendez (D-NJ) introduced the Prepaid Card Consumer Protection Act, which, if it ends up being passed into law (something of a long shot in an election year, granted), the act would eliminate the worst hidden fees and, most importantly, make it crystal clear to consumers what the fees are.
"Unsuspecting consumers are finding out the hard way that prepaid cards often give you much less than the dollar amount you load onto them thanks to unnecessary fees," Menendez said in a December press conference. "We need to ensure that families who rely on prepaid cards are not surprised by hidden charges."
Even if nothing happens on the government front in 2012, banks that issue prepaid cards certainly have some incentive to make their prepaid products more consumer-friendly, to take some of the urgency in Congress to enact a law overseeing the cards.
Recent changes at the Consumer Financial Protection Bureau: This week, Richard Cordray was installed as the head of the CFPB, which is mandated to ensure that consumers are protected from deceptive practices, concerning virtually every financial product out there from credit cards to auto loans and mortgages and payday lending loans.
It's too early to tell what will happen this year, of course, but prepaid cards are a booming business. Last year, about $460 billion was put on prepaid credit cards, according to research done by the Mercator Advisory Group, and by 2016, that's predicted to expand to almost $685 billion. This hasn't gone noticed at the CFPB, and the more popular prepaid cards become, the more reasons the consumer watchdog group will have to step in.
The growth of prepaid cards mean more problems are coming to light: Finally, customers, I believe, are going to start demanding fewer fees and especially more protections. Consider the story that just came out of Plano, Texas, reported by WFAA-TV. Karie Anderegg purchased three prepaid credit cards with $100 on them as a Christmas gift for her son. She bought them at a Walmart in Plano.
So a few days later, her son attempted to use the cards to buy a new suit, and the cards were declined. The mother went online to the prepaid card's website and found that the balance remaining -- apparently for all three cards -- was $1.96. Evidently, some con artist managed to clone a prepaid credit card using the same information that was on the prepaid cards that Anderegg bought.
"I was shocked," she told WFAA-TV. "I mean, they're in packages. I thought they were safe. Obviously, they weren't."
And Walmart, at least so far -- we'll see if they change their tune as this story gets publicized -- hasn't offered up a refund for Anderegg's purchases. And legally, they don't have to, whereas if this happened with a credit card, the most someone can lose is $50. Even a debit card, the maximum liability is $50 -- if the theft of a debit card is reported within two days. In Ms. Anderegg's case, so far, she's out $300. No, wait, sorry, make that $298.04.
There are plenty of reasons why some people like prepaid cards. Some consumers are squeamish about being weighted down by credit card debt; others, with their credit score down in the dumps, believe that they can't get a credit card, although there are secured credit cards and credit cards for bad credit, and feel that the prepaid cards are a solid alternative. And, indeed, for some consumers, the cards probably are a reasonable alternative. But mark my words -- because banks realize that there are eventually going to be plenty of other Karie Andereggs out there -- sooner rather than later, the terms attached to prepaid cards will become more reasonable.
The original article can be found at CardRatings.com:Why 2012 will be the year of prepaid credit cards