Whole Foods Joins the Special Dividend Parade Ahead of Fiscal Cliff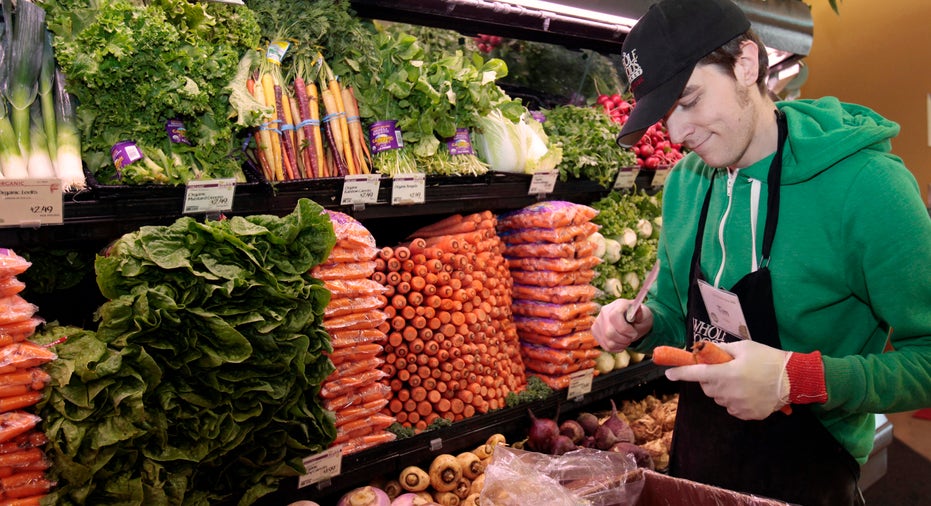 Shares of Whole Foods (NASDAQ:WFM) rallied 2% Friday morning after the grocery-store chain joined a slew of other major companies by paying out a special cash dividend before the fiscal cliff threatens to raise taxes on investors.
Late Thursday Whole Foods said its board of directors has signed off on a one-time dividend payout of $2 per share.
The Austin-based company said the dividend is payable on December 21 to shareholders of record as of December 10. The total payout from this move is estimated at $370 million.
Whole Foods didn't cite the fiscal cliff specifically, but co-founder and co-CEO John Mackey noted in a statement that the special dividend is "payable prior to the end of the calendar year." Mackey also said the move "provides us with another opportunity to return capital to our shareholders."
The company's regular quarterly dividend of 20 cents per share was declared on November 7 and will be paid on January 29, potentially making it subject to higher tax rates on dividends.
As the clock ticks on the fiscal cliff, a slew of big-name companies in recent days have either moved up the scheduled payment of their regular dividends or unveiled new one-time dividends, including Wal-Mart (NYSE:WMT), Costco (NASDAQ:COST), Las Vegas Sands (NYSE:LVS) and Movado (NYSE:MOV).
If Congress takes no action, the tax rate on dividends could surge to as high as 39.6% from the current level of just 15%.
Shares of Whole Foods jumped 1.94% to $94.89 ahead of the opening bell, leaving them on pace to build on their 2012 rally of about 34%.