Who Pays When the Government Floods Your Home?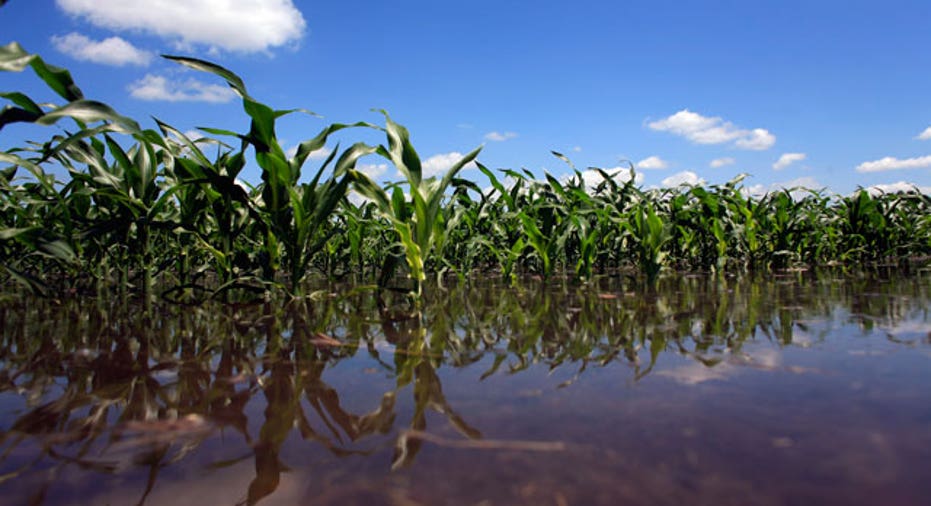 The U.S. Army Corps of Engineers recent opening of the Morganza Spillway diverted water from the Mississippi River and spared New Orleans and Baton Rouge from flooding disaster. But homeowners in the rural Atchafalaya Basin who are in the pathway of the water may be up a creek if they don't have flood insurance.
That's because damage from flooding is not covered under standard home insurance policies, regardless of whether the flooding is caused by nature or intentional government action. And the government is not legally responsible for making you whole even if it intentionally flooded your land.
Louisiana Gov. Bobby Jindal told reporters May 17 that more than 3,000 people had been evacuated so far from the spillway area. Officials estimated more than 14,000 homes and businesses could be impacted by flooding from the spillway.
Residents and businesses with flood insurance are covered, but anyone without a policy will have to hope for assistance from government and volunteer agencies.
Just 29% of Louisiana households have flood insurance, and only 40% of victims of the Hurricane Katrina floods had flood insurance coverage, according to the Louisiana Department of Insurance.
Who needs flood insurance?
Flood insurance is sold by insurance agents and made available through the National Flood Insurance Program. Under federal law you have to buy flood insurance if you live in a high-risk flood zone and have a federally backed mortgage.
Policies are also available to homeowners in low- to moderate-risk flood zones. A flood insurance policy in a low-risk area costs as little as $119 a year, according to the National Flood Insurance Program (NFIP).
Some communities that might be impacted by the Morganza Spillway's opening are in high-risk flood zones, but others may not be in high-risk areas, according to a blog post by Ed Connor, acting administrator of the Federal Insurance and Mitigation Administration.
"Flood insurance is definitely the topic of conversation over here," says Brad Bourg, president of the Independent Insurance Agents & Brokers of Louisiana and of the Bourg Insurance Agency Inc. in Donaldsonville, La. "Our phone has been ringing off the hook with inquiries concerning flood insurance."
Typically, there is a 30-day waiting period for flood insurance to go into effect after purchase, except when a lender requires the insurance coverage for the closing of a home loan. . The 30-day wait is waived if:
*Your lender requires flood insurance in connection with a home loan
*You need additional insurance because of a flood map revision
*You decide to purchase additional insurance when renewing a flood insurance policy
Marc Eagan, president-elect of the Independent Insurance Agents & Brokers of Louisiana, says he cringes when he hears people say they don't buy flood insurance because they don't live in a high-risk zone.
"I think everybody could be [in] a flood zone, especially in Louisiana," he says.
Almost 20% of all flood insurance claims come from low- to moderate-risk areas, according to the Federal Emergency Management Agency, which administers the National Flood Insurance Program.
Eagan, president of Eagan Insurance Agency Inc. in Metairie, La., near New Orleans, says his office is fielding numerous calls from people who want to increase their flood insurance coverage and from those who are seeking new coverage.
"With the national press this is getting, everyone's thinking about flood insurance," he says.
Government to the rescue?
Some people decide not to purchase coverage because they assume the government will come to their aid after a disaster, Eagan says.
But federal disaster aid to individuals is capped at $30,000 per person and is often in the form of low-cost loans. For individuals and communities to receive federal money for disaster assistance, the president must make a formal declaration of disaster at the request of the state's governor.
Thus far, President Obama has signed an emergency declaration for the state, which authorizes FEMA to coordinate disaster relief efforts and to provide help for emergency measures to protect lives and property. But a full disaster declaration has not yet been made.
"We try to discourage people from counting on disaster assistance, and we highly recommend flood insurance," Eagan says.
If you already have flood insurance and are worried about rising water, federal officials recommend locating your policy and contacting your insurance company to learn what information you'll need in case you have to file a claim.
Eagan says take important papers with you if you have to evacuate and save receipts for any major items you purchase.
Related topics:
*Hurricanes and home insurance
The original article can be found at Insurance.com:Who pays when the government floods your home?