Who is Omar Khadr? Canada apologizes, pays millions to ex-Gitmo inmate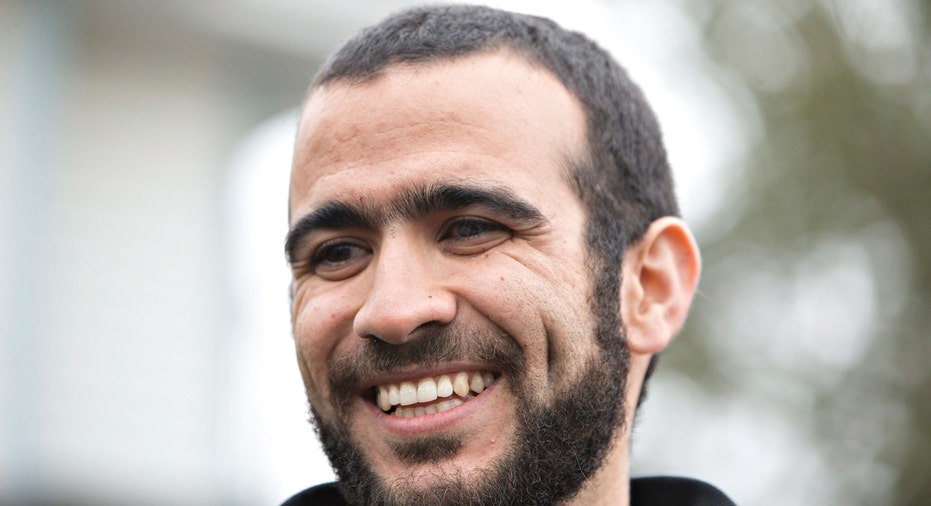 The Canadian government issued an apology and an $8 million payment to former Guantanamo Bay prisoner Omar Khadr, a man who once pled guilty to killing an American soldier, after Canada's Supreme Court ruled officials had violated Khadr's rights.
"On behalf of the government of Canada, we wish to apologize to Mr. Khadr for any role Canadian officials may have played in relation to his ordeal abroad and any resulting harm," said the statement from Canadian Public Safety Minister Ralph Goodale and Foreign Affairs Minister Chrystia Freeland.
The Canadian government did not reveal the terms of the settlement, but a government official previously said the deal was worth $10.5 million Canadian dollars, or roughly $8 million U.S. dollars. Khadr's lawyers had accused Canadian officials have subjecting their client to inhumane treatment, including sleep deprivation, to obtain intelligence that was later shared with U.S. officials. Canada's top court agreed.
The settlement was announced on the same day U.S. Attorney General Jeff Sessions visited Guantanamo Bay as part of a mission to assess the military prison's ongoing operations. The trip marks Sessions' first visit to the complex.
"Recent attacks in Europe and elsewhere confirm that the threat to our nation is immediate and real, and it remains essential that we use every lawful tool available to prevent as many attacks as possible," U.S. Justice Department spokesman Ian Prior said.
In 2002, a 15-year-old Khadr was captured after a battle with U.S. soldiers near a suspected al-Qaida compound in Afghanistan. U.S. Army Sgt. First Class Christopher Speer was killed in the attack by a grenade that officials suspected Khadr had thrown.
Khadr pleaded guilty in 2010 to charges that included murder and was sentenced to eight years plus the time he had already spent in custody. He returned to Canada two years later to serve the remainder of his sentence and was released in May 2015 pending an appeal of his guilty plea, which he said was made under duress.
The widow of Speer and another American soldier blinded by the grenade in Afghanistan filed a wrongful death and injury lawsuit against Khadr in 2014 fearing Khadr might get his hands on money from his wrongful imprisonment suit. A U.S. judge granted them $134.2 million in damages in 2015.
Lawyers for the Speer family and the injured soldier, Sgt. Layne Morris, filed an application in Canadian court last month with the hope that any money paid by the Canadian government to Khadr would go toward the widow and Morris. Some legal experts have expressed doubts that the application would succeed.
Don Winder, the lawyer for the Speer family and Morris, did not respond to messages seeking comment.
After his 2015 release from prison in Alberta, Omar Khadr apologized to the families of the victims. He said he rejects violent jihad and wants a fresh start to finish his education and work in health care. Now 30, he resides in an apartment in Edmonton, Alberta.
The Associated Press contributed to this report.