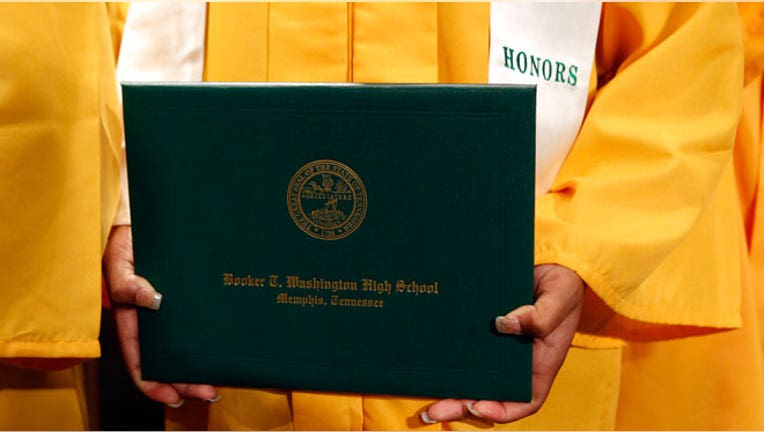 Higher education has taken a back seat to other issues in this election, but the outcome of the presidential vote will have a major impact on students and families paying for college. Here is how each candidate feels about higher education issues such as student loans, federal aid programs, for-profit colleges, and the Development, Relief and Education for Alien Minors, or DREAM Act.
Student Loans
How the candidates deal with student borrowing will have a heavy impact on access to higher education. During his administration, President Barack Obama ended the Federal Family Education Loan program, or FFEL, which originated some federal student loans through private lending institutions. Now, all federal student loans are handled through the Department of Education, a move Obama's campaign estimates will save $68 billion over 10 years in subsidies to the private sector.
As a result of losing their chunk of the federal loan pie and other factors, many banks and lending institutions stopped making student loans entirely. Critics argue that this is making it more difficult for college hopefuls to obtain private loans if federal loans aren't enough.
Romney's platform includes reversing the nationalization of federal student loans and welcoming "private sector participation in providing information, financing and the education itself." The move could open up more private student loan options for students who need money beyond federal loans. As of yet, the campaign hasn't explained how it would pay for such a measure.
"Going back to the old system won't really affect whether students can take loans out," says Kevin Carey, director of the Education Policy Program at the New America Foundation, a nonpartisan think tank based in Washington, D.C. "It will affect the cost of those programs to the taxpayer. There's not any question that the old system is more expensive to the taxpayer."
Federal Aid Programs and the DREAM Act
Both candidates have stated they will increase awareness about college affordability, but their platforms on how to make college affordable varies. The Obama administration has attacked the problem by expanding the federal Pell Grant program, funded in part from savings resulting from cutting banks out of the federal student loan market. It has eliminated some federal aid programs, including subsidized Stafford loans for graduate students, aid for some students without a high school diploma and subsidies on federal student loans during the six-month grace period after graduation. And the administration also instituted the American opportunity tax credit and has called on colleges to control tuition hikes.
Obama has taken steps to make the American opportunity tax credit permanent and to push the DREAM Act -- legislation that would ease college access, financial aid and military service restrictions for some undocumented students. It is unclear how the act would be funded. However, since current DREAM Act legislation only grants qualified students access to federal student loans and work-study jobs, not federal grants or in-state tuition, costs are said to be lower than those of most federal aid programs.
Romney's camp has focused less on student aid programs and more on boosting the job market for recent graduates, stating "that flooding colleges with federal dollars only serves to drive tuition higher." Romney's campaign has stated that the current financial aid system is "unnecessarily complex, made up of multiple need-based grant programs, competing loan programs, and duplicative tax benefits" and has promised to eliminate the most inefficient programs, though he hasn't stated how or which ones.
Some critics have speculated that the Pell Grant will take a cut. Paul Ryan, Romney's vice presidential candidate, has proposed a budget that would eliminate Pell grants for students attending school less than half time, tighten restrictions on Pell eligibility and keep the award capped at its current level of $5,550. However, Romney has stated that he plans to grow the grant at the rate of inflation.
A white paper outlining Romney's higher education policy reports that Romney seeks to "refocus Pell Grant dollars on the students that need them most," which could potentially mean cuts in Pell eligibility rather than the amount of the award.
Romney has said he will also take steps toward reducing tuition inflation (though he has not outlined specifics on how) and has also stated that he will veto the DREAM Act.
"Nobody is calling for a dramatic increase in student financial aid," says Mark Kantrowitz, publisher of the financial aid websites Fastweb.com and Finaid.org. "It's more about a trade-off between cuts on the Republican side because of concerns about the 'lack of sustainability' of the Pell Grant program and other federal student aid programs. And on the Democrat side, the focus (is) on maintaining current investment levels."
For-Profit Education
One of the most controversial moves the Obama administration has made is its attempts to regulate for-profit colleges by cracking down on recruiting practices for military veterans and personnel and establishing "gainful employment" standards that would require career colleges to meet one of the following criteria to remain eligible for federal financial aid.
A student loan default rate of no more than 65%.
Estimated annual loan payments for typical graduates cannot exceed 12% of their total earnings.
The annual loan payments for a typical graduate should not exceed 30% of his or her "discretionary income," defined in this context as any income above 150% of the U.S. poverty line. For 2012, that would be income above $16,755 for a single-person household.
The rulings are currently being battled out in court.
Romney's plan will "embrace a private-sector role" in higher education by striking down gainful employment regulations and loosening restrictions on for-profit institutions.
"This is an issue where the outcome of the election is likely to make a considerable difference in how the government approaches it," says Terry W. Hartle, senior vice president for government and public affairs for the American Council on Education, a trade group in Washington, D.C., that represents college presidents and chancellors of for-profit and nonprofit schools. Hartle adds that action depends on other elections, too. "It's not clear if Congress would be able to find enough consensus around this issue in either direction -- more regulation or less regulation."