Who Can Be Trusted With Your Retirement?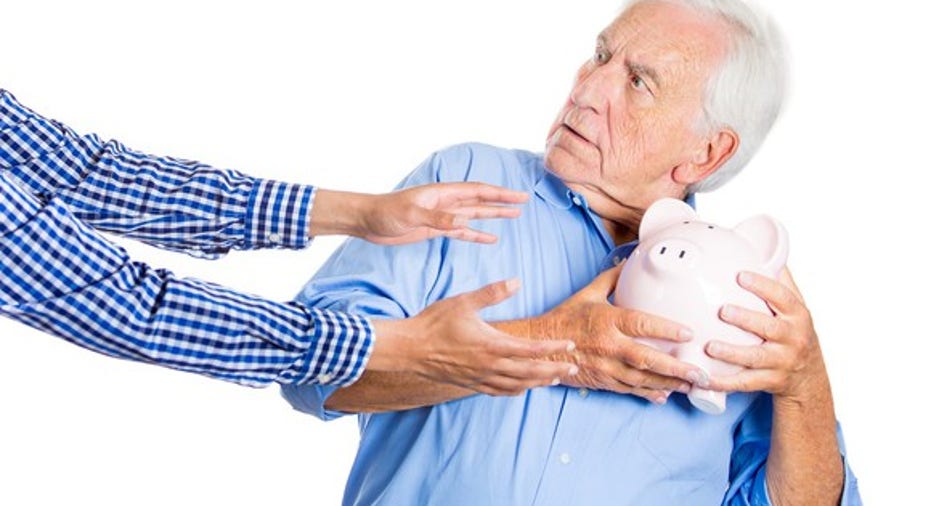 For senior investors, a financial advisor should be the key to detecting suspicious activity on money accounts, such as overly aggressive investments or unusual asset movements. Investment fraud targeting unsuspecting seniors can wreak havoc on a retirement nest egg.
SIFMA recently partnered with FINRA, hosting a Senior Investor Protection Conference that focused on strategies and solutions to help financial advisors strengthen their roles as the first line of defense against threats to their senior clients.
Lisa Bleier, SIFMA managing director and associate general counsel, discussed with FOXBusiness.com what both advisors and investors should know when it comes to protecting retirement funds.
Boomer: What red flags should financial advisors look for that can signal when seniors are becoming the victims of investment fraud?
Bleier: In protecting their senior clients, financial advisors see a variety of red flags. Some include social changes, such as a new love interest the client wants to spend significant money on. Some flags are physical, such as increased reliance on someone to take care of them. Some are cognitive or behavioral, such as a sharp change in investment style; atypical or excessive withdrawals; changes in a client's appearance or personal hygiene; or tasks taking longer than they usually do.
Of course, red flags can be circumstantial.  Perhaps a client with limited mobility is increasingly reliant on a caretaker, or their new love is just that. That's why advisors must look at each case holistically.
Unfortunately, the most common threats come from those close to the client and go unreported, which can make identifying problems difficult. In fact, a NY State study found that roughly 67% of verified cases were committed by family members.
That is why advisors are careful to learn about those around the investor. A request to withdraw a large sum of money for a family member never previously mentioned by the senior investor or a friend who has taken a newfound interest, may be indicators that asking additional questions might be helpful.
Boomer: How can seniors help protect themselves?
Bleier: Knowledge is power. The more seniors know about the types of scams, the less likely they are to fall victim. Types of scams include online dating scams, tech support scams when the caller pretends to be from a well-known company needing access to your computer only to steal your information, or the "you've won" scam where you are asked to pay a fee or give account numbers to gain a prize.
The annual national financial loss to senior scams is about $2.9 billion in cases that are reported by newspapers and other media outlets. The risk could rise as our senior population grows. To prevent loss, seniors should speak to their financial advisors for information or visit sites like www.sifma.org/seniorinvestors or www.wiserwomen.org to learn more. SIFMA's booklet on common scams can be downloaded for free.
Boomer: What should aging investors look for in a financial advisor?
Bleier: It depends on the person. There are a wide variety of advisors and brokerage firms, so the person should first decide what they're looking for in an advisor: do they want help picking investments, estate-planning advice, help financing a specific goal, or something self-directed?
Regardless of who the investor chooses, they should always check their background and registration status on the SEC's investor.gov, make sure their advisor is authorized to contact trusted individuals in case of an emergency or exploitation and that they have all necessary documents - powers of attorney, etc. - in place.
Boomer: What should seniors know about the Senior$afe Act?
Bleier: The Senior$afe Act would help give financial professionals the tools they need to protect senior clients by allowing firms to disclose cases of potential senior financial exploitation to certain agencies without fear of legal ramifications. SIFMA supports how this legislation encourages advisors and firms to communicate with the appropriate agencies, such as law enforcement and adult protective services, when they suspect financial exploitation, as well as encourages firms to offer employee training. We remain optimistic that this bill will become law by the end of the year.
Boomer:  What new training is being offered to advisors working with senior investors?
Bleier: The financial services industry has offered robust training programs for financial advisors for decades.  In the last decade, as the science around aging has taken off, many firms have been working collaboratively with academic experts, neurologists, and other key stakeholders to better understand aging and deliver innovative, evidence-driven approaches to their senior investor protection trainings. These trainings can include advice on how to ask a client to provide a "trusted contact", outline procedures for escalation of suspicious cases, and how to speak to a client - for example, one tip is to make sure you're not speaking at a higher register than normal.  It's also important to recognize that firms aren't training just their advisors, but all employees in contact with the client. As threats to seniors evolve and increase, so do the practices of the financial services industry to better protect the investments of our aging clients.