Whitewater Rafting King Still Made in America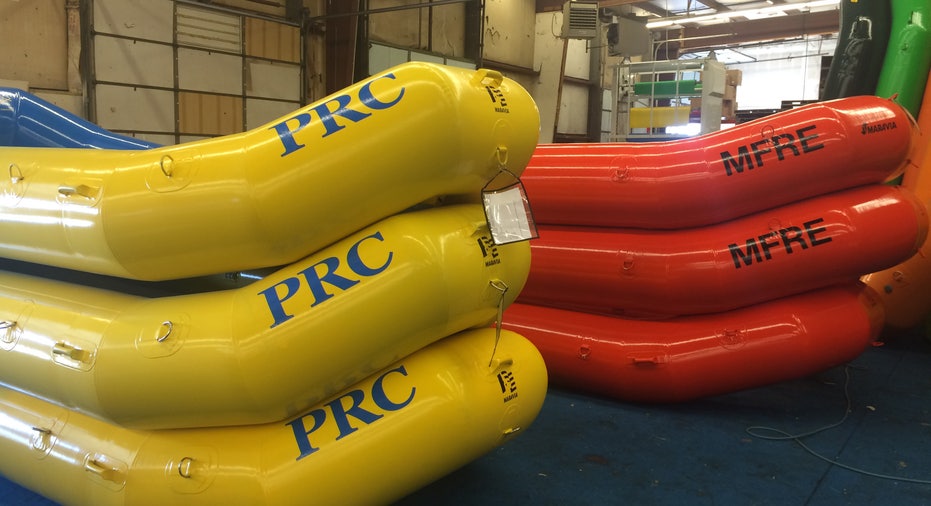 Outsourcing manufacturing and exporting jobs are a sore spot for many Americans, however some companies find good reason to stay put or break new ground. This summer FOXBusiness.com's series 'Still Made in America' introduces us to a variety of companies keeping their production--and jobs--at home.
In 1972 aeronautical inventor Gordon Holcombe found himself working on designing the DC-10 jetliner's emergency slide, and he realized that it was similar to a raft and indeed could function as one. Taking parts of the words MARine and AVIAtion, he founded the Maravia raft company with  a group of  investors in California. Today it has become one of America's premier manufacturers of whitewater-rafting boats and accessories and features 100 percent U.S. production.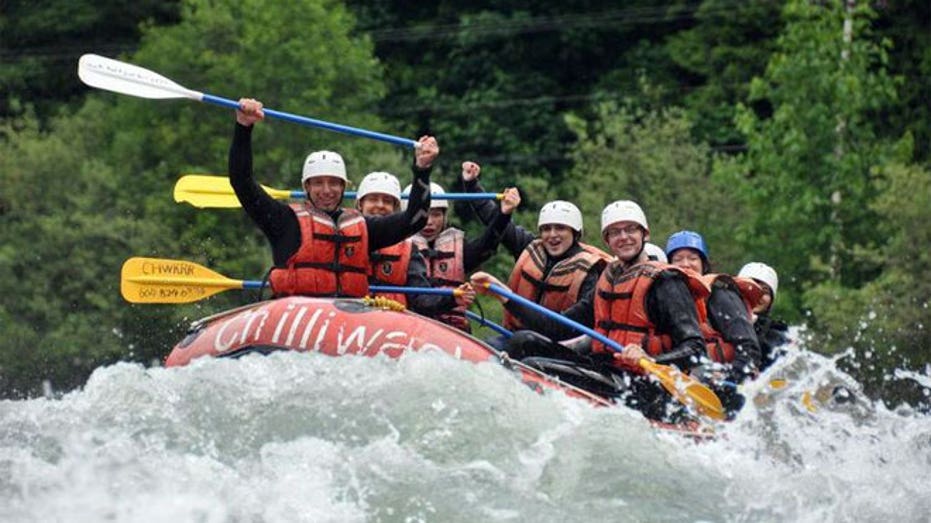 Like a typical river trip, that journey took a number of twists and turns. River guides Doug Tims and Mike McLeod bought the company in 1985 with a group of other investors and moved the company to Boise, Idaho. With a product line of about 40 items, ranging from rafts and catarafts to sleeping pads and cushions, Maravia has 12 employees and although the company does not release sales figures, in 2009 Tims was quoted in Boise Weekly as saying that he turns out about 600 inflatables a year. Along the way, Maravia acquired Cascade Outfitters (now renamed Cascade River Gear) to serve as a retail outlet for its products--and those of its competitors. "If someone comes in looking for a boat," explains president Chris Frazee, "we want to be able to offer the full spectrum."
And that range is considerable. For a Maravia raft that costs $7,200, a comparable U.S.-made boat by another manufacturer might run $5,200, and an import about $3,000. So how does Frazee compete with rafts from companies including Aire, Sotar and NRS? "Dealing with the huge influx of imports and lower price points, the value is in the construction of the product," he says. "Nobody in the industry builds a boat like we do, using  more high-end materials and a unique process."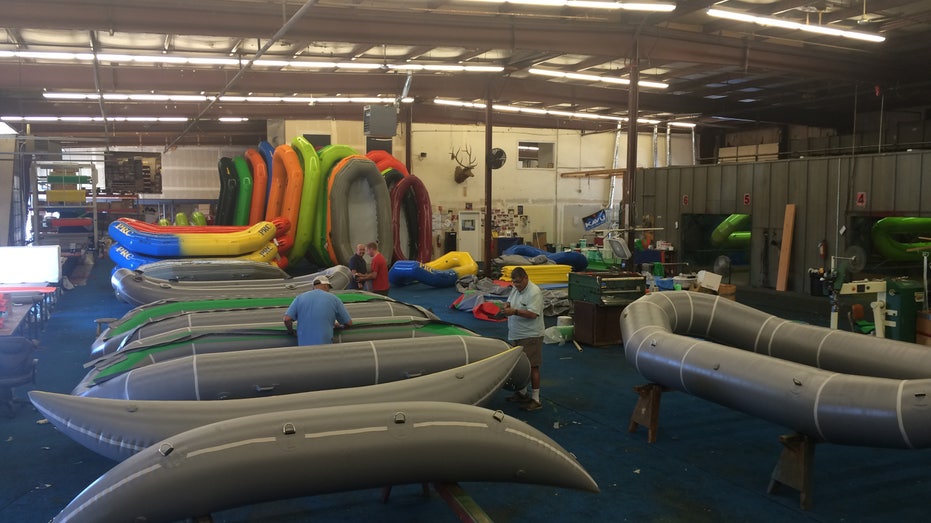 That method includes an additional  step after each raft has been constructed: encapsulating the boat in polyurethane. Which means Maravia boats last. "We're building better boats," says Frazee, "so we're not seeing turnaround." Outfitters (commercial whitewater rafting companies) typically replace rafts after five years of hard use--running over sharp rocks and being dragged on and off of trailers-- but can get 15 years out of a Maravia boat, Frazee claims.
His own time with the company is a little longer than that. Growing up in Salmon, Idaho, Frazee served as a river guide and then moved to Boise for college. While still  in school back in 1999, he started working at Maravia. And stayed. But even though he now heads the company, Frazee considers his river experience mission-critical. When customers call him to talk about rafts, "they're not talking to a salesman," he notes proudly. But they are talking to a dedicated businessman. "I love to support small business and am honored to be president of a company [with products] built in Idaho and used all over North America.
Building his boats at home in Idaho is essential to the company's success, Frazee claims. "What makes Maravia the product it is [with U.S. manufacture] is that we can control the product and do custom work, offering features in a high-end boat that other manufacturers can't in a timely manner. Those features include not only outfitter logos and colors but specialty boat design (size and shape) as well. For example, Maravia worked with a Grand Canyon outfitter to create large J-tubes that were bigger but lighter than other models, and that aspect reduces fuel consumption on motorized river trips. This economy was important to the National Park Service, of which that outfitter is a concessionaire.
Of course, fuel use is not the only savings on Frazee's mind. To help cope with the increasing costs of raft materials, and keep price rises to a minimum, he knows he must build his rafts efficiently as well so Maravia can remain competitive and profitable.