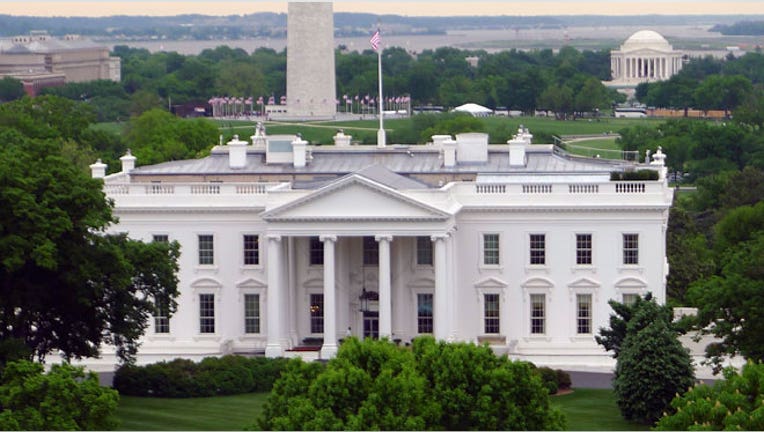 Thirteen chief executives from health insurance companies met at the White House Wednesday to talk about the botched rollout of the Affordable Care Act's health insurance exchanges.
The meeting came two days after the president said there's "no excuse" for the tech glitches plaguing the health insurance enrollment website. The insurance executives met with Department of Health and Human Services Secretary Kathleen Sebelius, Senior Advisor Valerie Jarrett and White House Chief of Staff Denis McDonough to discuss the enrollment problems.
Chief executives from Aetna (NYSE:AET), Humana (NYSE:HUM), WellPoint (NYSE:WLP) and Kaiser Permanente were in attendance, among others, at the 2:00 p.m. ET meeting, according to White House Press Secretary Jay Carney.
"The purpose of the meeting is to continue to discuss open enrollment and ongoing implementation of the Affordable Care Act. The CEOs bring an important on-the-ground perspective," Carney said. He added that the White House is working to make sure the insurers are getting accurate information from the marketplace so they can best provide coverage.
An industry source told FOX Business that the meeting lasted more than an hour, and that the president did not attend.
Robert Zirkelbach, vice president of strategic communications for America's Health Insurance Plans, called the meeting  positive and productive.
"The participants discussed the ongoing technical challenges in the federal marketplace and what needs to be done to fix these issues and improve the enrollment process for consumers. Health plans will continue to collaborate with the technical officials at HHS and CMS to help address existing operational issues, such as challenges with Direct Enrollment and the processing of enrollment files, to further enhance the consumer experience."
Since the Oct. 1 launch, visitors to the enrollment site have experienced crashes and long delays in service. Insurance industry officials have complained they aren't getting accurate information from the exchanges and aren't always able to identify new customers because of the defects. Insurers are supposed to get daily reports on new enrollees but they are often confusing or contain duplicative information.
The HHS announced it will start making regular blog postings and  CMS press telebriefings to update individuals on the progress of fixing Healthcare.gov's glitches. In an interview on Tuesday, Sebelius said the president was not aware of the site's problems until they manifested themselves after the launch. Carney told reporters Wednesday that the White House expected some hiccups with the launch of a website of this size.
---
CEOs Present:
Mark Bertolini
Aetna Chairman, CEO and President
Bruce D. Broussard
Humana President and CEO
Chet Burrell
Carefirst President and CEO
Patrick J. Geraghty
BCBS of Florida Chairman and CEO
Jay M. Gellert
Health Net President and CEO
Patricia A. Hemingway Hall
HCSC President and CEO
Daniel J. Hilferty
Independence Blue Cross President and CEO
Karen Ignagni
America's Health Insurance Plans President and CEO
Michael Neidorff
Centene Corporation Chairman, President and CEO
James Roosevelt
Tufts Health Plan President and CEO
Scott Serota
Blue Cross Blue Shield Association President and CEO
Bernard J. Tyson
Kaiser Permanente CEO
Joseph Swedish
WellPoint CEO
---
"We did not expect or anticipate the scale of the problems that have -- that has occurred, and that -- you know, that's on us. And there's no question that testing was done and testing should have been more thorough, and therefore we would have been more prepared for this -- this kind of challenge."
Insurers participating on the state and federal-run exchanges are depending on new customers to help mitigate the added costs stemming from the president's signature legislation. Specifically, the law imposes new taxes on insurance companies under the assumption uninsured Americans will flood the exchanges and sign up for coverage.
The ACA also requires plans offer certain benefits, including maternity care and expanded prescription medication coverage, which make it more costly for companies to provide coverage and necessary for more customers to purchase coverage to keep premium prices affordable.
But that doesn't seem to be happening yet.
The White House reported  nearly 476,000 applications have been filed on Healthcare.gov since its launch, but officials have yet to say how many people have been able to actually get coverage. Insurers have hinted the volume is low and some states have reported single-digit enrollment numbers.
Sebelius is scheduled to testify before a House committee on the rollout of the Affordable Care Act on Oct. 30
Republicans and Democrats continue to battle over the health-care law on Capitol Hill.
"We all know the website doesn't work," said House Majority Leader Eric Cantor, (R-Va), in a press conference. "The administration keeps saying…to the subscribers who want to go on: 'go and try again.'"
House Democratic leaders met Wednesday morning to get an update on the marketplaces and House Minority Leader Nancy Pelosi, (D., Calif.), said Republicans are only now showing interest in learning about the rollout because of the problems.
"While we appreciate House Republicans' newfound interest in the implementation of health reform, it is clear they are not interested in anything other than continuing their desperate drive to sabotage this law, which so far has included shutting down the government," Pelosi spokesman Drew Hammill said in a statement Tuesday night.