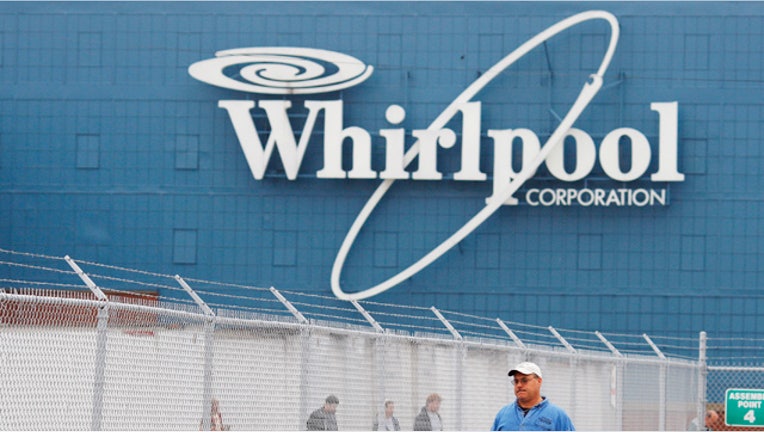 Shares of Whirlpool (NYSE:WHR) slumped more than 6% Tuesday morning after the washing machine manufacturer failed to show top-line growth during the second quarter on slumped demand in Europe and weak foreign exchange rates.
Revenue during the three-month period fell by 4.6% to $4.5 billion from $4.7 billion a year ago and missed the Street's view of $4.63 billion. The maker of Maytag and KitchenAid appliances attributed the declines to softness in Europe and a strong dollar.
Sales in Whirlpool's Europe, Middle East and Africa unit declined by about 7%, excluding currency translations, to $692 million form $841 million a year ago. Shipments also fell.  The company said slumped demand in the eurozone forced Whirlpool to lower production in the region.
Looking ahead, Whirlpool anticipates more headaches from Europe, with shipments in Europe, the Middle East and Africa set to fall by 2% to 5%.
Shares of Whirlpool slumped nearly 6% to $63.50 Tuesday. Shares are up nearly 33% since January but are still off about 13% from 12 months ago.
The Benton Harbor, Mich.-based company said it continues to expect full-year earnings, excluding one-time items, of $6.50 to $7.00 a share, which is mostly above the consensus of $6.50 a share.
Whirlpool reported second-quarter earnings of $113 million, or $1.43 a share, compared with a year-earlier loss of $161 million, or $2.10 a share. The results, which Whirlpool said reflect lower legacy expenses, topped average analyst estimates of $1.43 a share in a Thomson Reuters poll.
"Our ongoing business operating performance is well ahead of last year offsetting lower industry demand, volatile foreign currency and material inflation," Whirlpool CEO Jeff Fettig, said in a statement.
The company remains positive regarding its underlying business performance. Fettig said Whirlpool is optimistic on recent U.S. housing trends that could help lift demand for new household appliances and offers a sign that consumer sentiment is on the mend.