Whirlpool Hikes Dividend 20%, Unveils $500M Buyback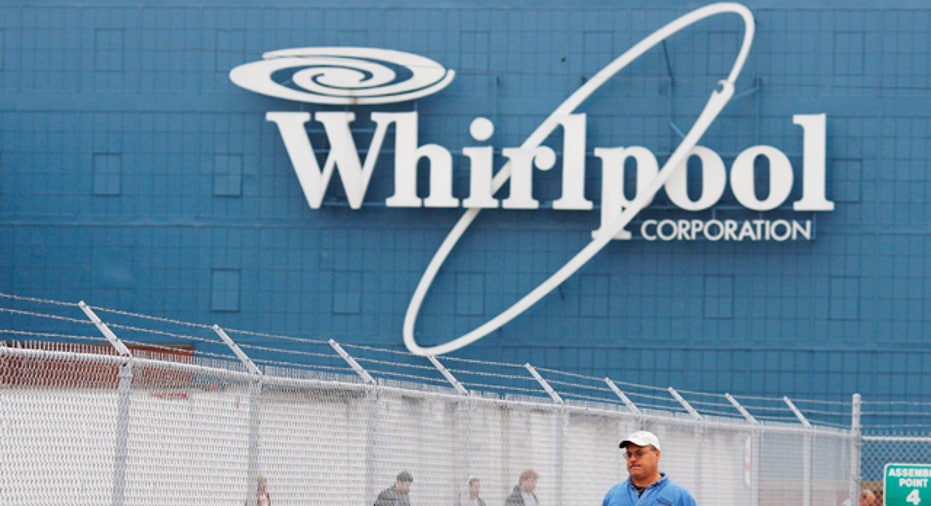 In a show of confidence about its business prospects, appliance maker Whirlpool (NYSE:WHR) announced plans this week to boost its quarterly dividend by 20% and buy back another $500 million of stock.
The maker of refrigerators, dishwashers and laundry appliances said its board of directors approved the new dividend of 75 cents per share, which is up from 62.5 cents. The dividend is payable on June 15 to shareholders of record as of the close of business on May 16.
Whirlpool, whose brands include Maytag, KitchenAid and Jenn-Air, said its board also gave a green light to the new $500 million share repurchase program. The move comes after the company completed its previous buyback authorization.
"Our record 2013 earnings performance delivered revenue growth and margin expansion with our industry-leading brands and innovative products. These moves underscore our confidence in our long-term growth and innovation strategies and expected strong performance in 2014," Whirlpool CEO Jeff Fettig said in a statement released Monday night.
Shares of Benton Harbor, Mich.-based Whirlpool ticked up 0.65% to $149.34 in premarket trading on Tuesday morning. Whirlpool shares have lost 5.4% so far this year, but remain up more than 30% over the past 12 months.