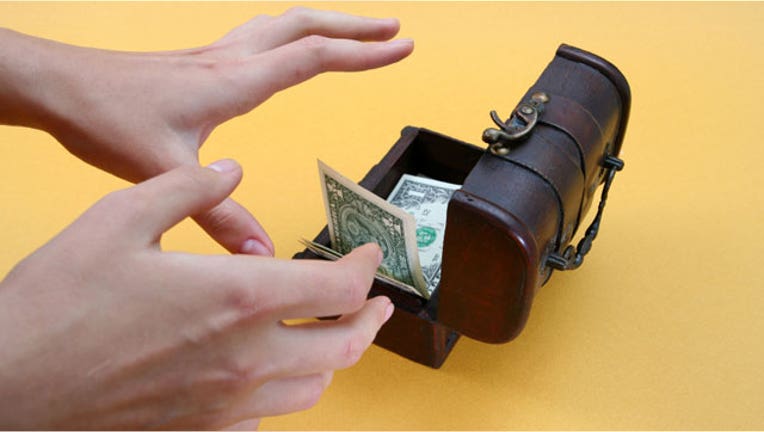 For the past couple of years, I've maintained this list of high-yield savings accounts by hand. That worked fine for a while, but savings account interest rates change often, and I prefer spending my time writing about personal finance.
So, now we're providing you with this tool which monitors rates from over 200 banks and displays the top 50 highest rates. These are daily rate updates to help you find the best high yield savings account rates.
Reader reviews on the best savings accounts and over 1,600 Get Rich Slowly reader comments come after the table.
Savings Account Rates Updated August 10, 2012
Version of Original Post Below
The rates on this page are current as of August 10, 2012. Rates are low right now, but they'll rise as the economic crisis eases. For more information about these banks, please see the 1,700+ comments that follow this list.
I've heard a lot of people mention their online high-yield savings account, but I've never bothered to look into them. It occurred to me today that it's ridiculous to keep my "web money" in a no-yield checking account at Wells Fargo. As my blog revenue grows, I'm throwing away money by not having my savings someplace that pays. So how does one find the highest interest savings accounts?
I did some research. I googled for "high yield savings account" and "money market account" and followed promising links (and ads) from the search results. Here are the offers that I was able to find with minimal digging. All of these accounts are FDIC insured and, unless otherwise noted, can link to other bank accounts (your local credit union, for example). CD Rates are maintained on a separate page.
Right now savings & money market rates are within close range of CD rates, and companies like EverBank are offering rates higher than many CD rates - without locking you in for the term of the CD. As of August 10, 2012 EverBank offers a 0.76% APY.
Based on anecdotes from GRS readers, the first group of banks offer excellent customer service, great rates, and a good user interface:
This second group of banks is also worth considering. They tend to have stiffer requirements, more hoops to jump through, or lower customer reviews. (Note: E*Trade savings accounts are being sold to Discover, as Joe noted in the comments, and they have been removed from the list):
Savings Square Savings Account offers 0.65% APY. $1 minimum to open. Electronic interface only. I've had a couple readers tell me setting up an account at Savings Square is a nightmare.
Presidential Online Bank Savings Account offers 0.50% APY on balances up to $35,000. Balances in excess of $35,000 earn 0.25% APY. Why rates drop as your balance goes up is a bit of a mystery. No fees, ATM access, web interface. $5,000 minimum to open.
Emigrant Direct Savings Account offers 0.60% APY, no fees, web interface. No minimum. GRS readers like Emigrant Direct.
You can also seek to find the best high interest savings account through exploring numerous bank rates blogs, such as RateAPY.com, which cover different bank deals on a near-daily basis, from both local as well as national banks.
The rate of personal savings has been increasing recently, even despite low rates. A reader sent in a story about online banks last November, but that discussion was specifically about customer service. I'd like to hear from people who use one (or more) of these banks and can tell me more about the features. Which one should I choose and why?
You may also be interested to learn about rewards checking accounts. Also, Canadian readers should check out this article about Canadian high-interest savings accounts.
You can use the EDIE calculator to check on which types of accounts at which banks and for which amounts are FDIC insured. Do your homework and choose an online savings account that works for you.
Have you been able to find savings or money market account rates that are even better than the ones listed here? If so, please let us know. Don't forget to include all the details: name of the bank, state, rate, when you opened this account with this rate and whether one can you open an account online or have to come in person. I'd like to find the best possible savings account rates and money market rates to share with Get Rich Slowly readers.
The original article can be found at GetRichSlowly.org:Which Online High-Yield Money Market & High-Interest Savings Account is Best?