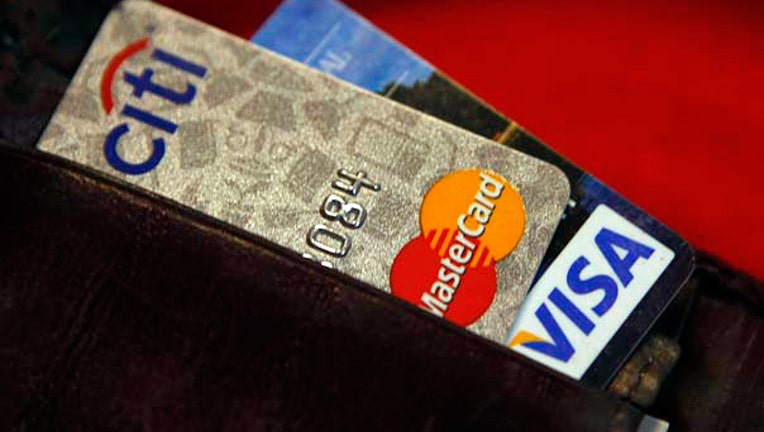 Dear Cashing In,
Another holiday season is about to come and go without me getting to do what I really want to do with rewards -- take a flight back home for the holidays. I live in the New York area and most of my family is in Los Angeles and San Francisco. We usually gather in San Francisco for the holidays. My goal in 2013 is to get on a free flight for either the Thanksgiving or Christmas holiday to go home. Right now, I have three general purpose rewards credit cards: a Visa (my main card), a Discover and a MasterCard. I don't really pay that much attention to them. I just keep an eye out for whatever rewards are running a special. How can I get my act together to achieve my goal? 
- Stranded
Dear Stranded,
Sorry to hear you won't be traveling home for free this Christmas (cue Bing Crosby), but this is a good time to set your plan in place to make sure you're home free next year. Too many of us wait until the last minute to try to score award travel, as you know from experience.
General-purpose rewards cards, such as those you're carrying now, aren't really designed to maximize travel rewards. Why not add or trade one of your cards for a travel rewards card? I'm going to assume that since you didn't mention having significant frequent flier miles with any one airline, you don't have them. Without those, signing up for virtually any co-branded airline card could get you a free domestic fare in sign-up bonus miles alone -- but possibly not enough for holiday travel.
As you're probably aware, you're targeting the toughest travel periods for finding award seating. Most airlines have blackout dates during the holidays, which mean your hard-earned awards may not do you any good unless you can plan an extra-long stay. And even then, you may find seat availability limited, which bumps up the miles needed to purchase a ticket.
However, round-trip flights from New York to San Francisco can be had for about $450, even this close to the holidays. With generic miles (generally worth one cent a mile), you could purchase a ticket for 45,000 points.
Let's look at the options. If you had a credit card that awarded two miles per dollar spent, you could buy that ticket, with no blackout dates, by charging $22,500 over the next year on that card.
If you had the Discover Escape card ($60 annual fee), rather than the generic Discover, you could be earning two miles per dollar spent to use on any airline, hotel or rental car, with no blackout dates. You also get 1,000 bonus miles every month that you make a purchase for the first 25 months. So you could earn 12,000 bonus miles by this time next year, and would need to charge $16,500 to get the balance you need for the 45,000 points.
A Capital One Venture card also gets you two miles per dollar on all purchases, and there are no travel rewards blackout dates, but the $59 annual fee is waived for the first year. Plus, you get 10,000 bonus miles when you spend $1,000 within the first three months, equal to $100 off that $450 fare. If you ever decide to fly overseas with those miles, you pay no foreign transaction fees, which that can save you up to 3%.
Your surest bet for that flight home for the holidays, however, is the Chase Sapphire Preferred card. That's because the sign-up bonus alone can cover your flight home. It offers a 40,000-point signup bonus if you charge $3,000 in the first three months and a 1:1 point transfer to participating travel programs, including United MileagePlus. You also get 20% off airfare and other travel expenses when you book through Ultimate Rewards, no foreign transaction fees and a 7% annual points dividend on all new points earned on purchases -- even on points already redeemed.
One caveat is that Sapphire Preferred was designed to reward frequent travelers -- which may not describe you -- with two points per dollar spent on travel and dining and one point on other purchases. However, the $95 annual fee is waived the first year so you have a year to redeem those bonus points and then decide if you want to commit to this card going forward.
Good luck getting home next holiday using your new credit card rewards and points.
See related: Best ways to earn final points that get you a free flight, Strategies for maximizing frequent flier credit card points, Are free frequent flier miles really free?,