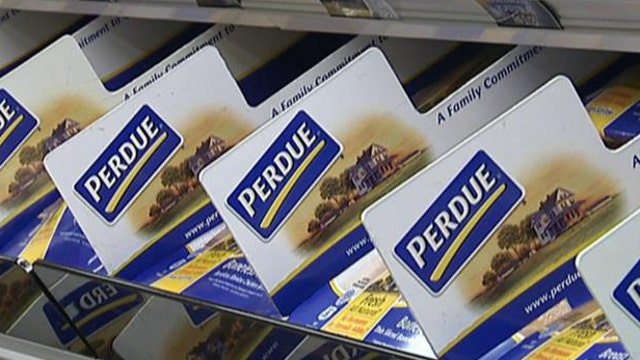 Perdue Foods this week announced it has removed all antibiotics from its chicken hatcheries.
The privately-held Salisbury, Maryland-based company has been dialing back its usage of human antibiotics for over a decade. From 2002 to 2007, Perdue scaled back use of human antibiotics in chicken feed. And now, the company says fledgling chickens in the hatcheries will only receive antibiotics on an as-needed basis – not as a standard procedure.
"By no longer using any antibiotics in our hatcheries or any human antibiotics in feed, we've reached the point where 95% of our chickens never receive any human antibiotics, and the remainder receive them only for a few days when prescribed by a veterinarian," said Dr. Bruce Stewart-Brown, senior vice president of Food Safety, Quality and Live Operations for Perdue Foods.
With the decision to remove all antibiotics from the hatcheries, Perdue says it is exceeding FDA guidelines announced in December 2013 calling for a more limited use of antibiotics.
Academy of Nutrition and Dietetics spokesperson Alissa Rumsey, a registered dietitian, said Perdue's decision is in line with changing consumer preferences.
"The big thing is that people want transparency in how their food is produced," said Rumsey. She noted that in 2013, the Centers for Disease Control and Prevention published a report tying humans' antibiotic resistance to the use of antibiotics in food animals.
Rumsey said while she and many other dietitians recommend a diet light on meat and animal protein, she advises clients who eat a significant amount of meat to look for products without antibiotics.
"There are a lot more antibiotic-free options now," added Rumsey, especially in light of Perdue's latest announcement.