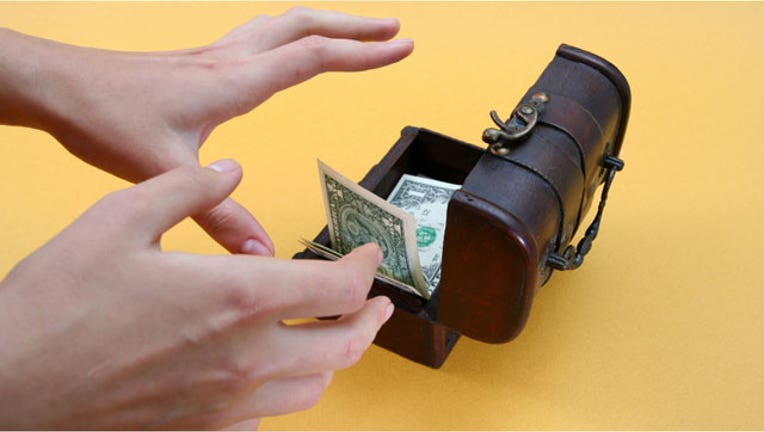 On any given day, you can find the best savings account and money market rates on MoneyRates.com. These rates are subject to change, but that's part of the point--MoneyRates.com updates its information frequently so you can find up to date rate information. But what if you want to know which banks consistently offer the best rates over time?
To answer this question, we are creating a new feature called America's Best Rates. This feature will highlight the banks that have offered the best rates on average over the prior calendar quarter. This is useful information, because while some banks pop up with eye-catching but short-lived offers, customers choosing a bank for the long term will want to know who has consistently offered the best rates.
The rewards of finding the best
With savings account rates and money market rates so low, is it really worth the time and trouble to shop around? The answer is a resounding yes, and perhaps more so because of the low rate environment.
During the fourth quarter of 2010, savings account rates averaged 0.17 percent, and money market rates averaged 0.23 percent, according to national figures from the FDIC. The top savings account rate during this same period averaged 1.31 percent. That 1.14 percent difference over the average rate would earn you an extra $1,140 on a $100,000 deposit over the course of a year. The top money market rate throughout the quarter was 1.16 percent, or 0.93 percent above the national average. This difference would earn you an extra $930 per year on a $100,000 deposit.
Best rates on savings accounts for the fourth quarter of 2010
So which bank had that top savings account rate? MoneyRates.com looked at the money market accounts and savings accounts offered by a sample of 100 banks across the U.S. This sampling was constructed to be broadly representative of the general banking environment. It includes the 50 largest U.S. banks by deposit amount, plus another 50 banks of more average size, at around $1 billion in deposits each.
The top 10 savings account rates during the fourth quarter of 2010 were:
Best rates on money market accounts for the fourth quarter of 2010
Interestingly, though money market rates nationally are higher than savings account rates on average, the top money market rates came up a little short of the top savings account rates:
Finding the best rates today
Here are a couple tips for finding the best rates for your savings:
Pool your deposits. Several banks offer progressively higher rates for larger account sizes, so pooling your deposits at one bank could earn you higher deposit rates.
Compare banks on MoneyRates.com. The banks listed above should be a great place to start, but to compare rates being offered today, you can go to the MoneyRates.com pages for savings account rates and money market rates.
The banks listed above had the staying power to offer America's Best Rates in the fourth quarter of 2010. Who will lead the way in the first quarter of 2011?
Which banks offer the best savings rates? was written by Richard Barrington, a writer for Money-Rates.com, the source for personal finance, where you can research best bank rates and compare savings accounts.