Where You Can Watch and Participate in the GOP Debate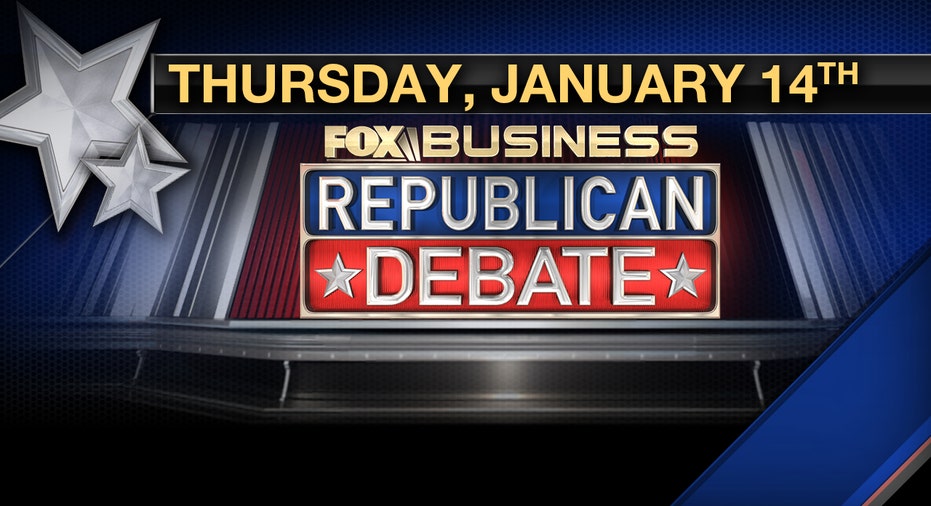 Another round of eagerly awaited GOP debates will take place live January 14 at the North Charleston Coliseum and Performing Arts Center in North Charleston, South Carolina, airing on the FOX Business Network and streaming live on FOXBusiness.com.
The first debate, scheduled for a 6 p.m. ET start will be moderated by anchors Trish Regan and Sandra Smith. Four GOP candidates will be featured, including former HP (NYSE:HPQ) CEO Carly Fiorina, former Arkansas Governor Mike Huckabee, Kentucky Senator Rand Paul and former Pennsylvania Senator Rick Santorum.
The second debate, which is slated for a 9 p.m. ET start, will be moderated by Anchor/Managing Editor of Business News, Neil Cavuto and Anchor/Global Markets Editor Maria Bartiromo. Candidates at the podium for the later debate will be: real estate mogul Donald Trump, Texas Senator Ted Cruz, Florida Senator Marco Rubio, retired neurosurgeon Ben Carson, former Florida Governor Jeb Bush, Ohio Governor John Kasich and New Jersey Governor Chris Christie.
The debates will follow a similar format to the network's inaugural debate, focusing on economic, domestic and international policy issues.
There are many options available to watch the debates, starting with the FOX Business Network. Access the channel finder here to find the right channel in your area.
Go to FOXBusiness.com on your desktop or mobile device to live stream the debate.
In addition, the Fox News App will have live stream on both iOS and android.
In terms of participating during the debates, simply download the App: Fox News Election HQ 2016, which is available in the Apple App Store or Get in on Google Play. Interested parties can score the candidates while watching the debates.
And don't forget social media. While watching the debates, you can also join FBN's conversations also on Facebook (NASDAQ:FB), using #GOPDebate or follow live tweeting via @FoxBusiness.
For complete coverage, go to FOXBusiness.com.