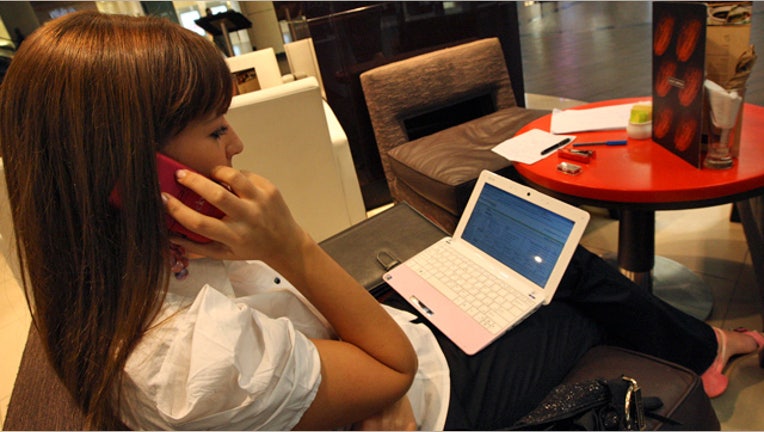 The world of freelance work is still dominated by programmers and designers, but jobs that have traditionally been the realm of the physical brick-and-mortar environments are starting to make their way into the virtual world. This trend is particularly evident in cities with unemployment rates higher than the national average.
Workers facing underwater mortgages, massive debt, children in school and high commuting costs are limited with their mobility when it comes to finding work and are turning to creative alternatives to find a paycheck. Instead of finding ways to be physically mobile, Americans are now becoming virtually mobile with virtual freelance employment opportunities.
Freelancing online is more than just a stop gap solution. According to online freelance platform Elance's annual global survey, 57% of freelancers reported an increase in income for 2012 and 67% predict further increases for 2013.
I had the opportunity to chat with Rich Pearson, chief marketing officer for Elance, to learn more about this trend toward online gigging and how virtual freelancing is becoming a solution for cities hit hard by the Great Recession.
A Growth Industry
According to Pearson, freelancers in cities hit hard by the recession like Carson City, Nev., and Port St. Lucie, Fla., are actually experiencing growth in income. They are turning to the web to find work that will not only pay the bills but also allow them to stay in their current hometown. Here are five examples of some of the fastest-growing  entry-level virtual jobs in hard hit cities based on data from Elance:
Data Entry: 122%
Copywriting:  286%
Proofreading:  678%
Translation:  374% (Spanish)
Administrative Assistant:  183%
It's interesting to note the above industries rely heavily on reading and writing, skills that many employers are desperate to find. According to Pearson, "writing is always in demand" and notes he  has seen increases in demand for everything from writing product descriptions to whitepapers. This is further supported by the fact that survey respondents predicted "content writing" to be the fifth fastest growing freelance job category for 2013. 
Not all jobs can be done online, but it is surprising how many of the jobs typically associated with brick-and-mortar establishments have gone virtual. The folks at Elance point out that professional services jobs have seen substantial growth with online workers:
Legal:  176%
Bookkeeping: 75%
Accounting:  88%
How Small Business is Benefitting
Small businesses are also finding salvation in the virtual world. "Businesses who can't afford 100% of a particular employee are able to hire a portion of that employee to work remotely," says Pearson. Freelance workers give employers the skills they need on a fractional and affordable basis.
Pearson points out that the growth of the virtual freelancing option means that "you [employment] is no longer dependent on where you live," which could be tremendously beneficial for both small businesses and struggling professionals trying to make their way in this economy. 
Michael "Dr. Woody
" Woodward, PhD is a CEC certified executive coach trained in organizational psychology. Dr. Woody is author of The YOU Plan: A 5-step Guide to Taking Charge of Your Career in the New Economy
 and is the founder of Human Capital Integrated (HCI
), a firm focused on management and leadership development. Dr. Woody also sits on the advisory board of the Florida International University Center for Leadership.Follow Dr. Woody on Twitter
 and Facebook