Where to Get Job Training to Boost Resume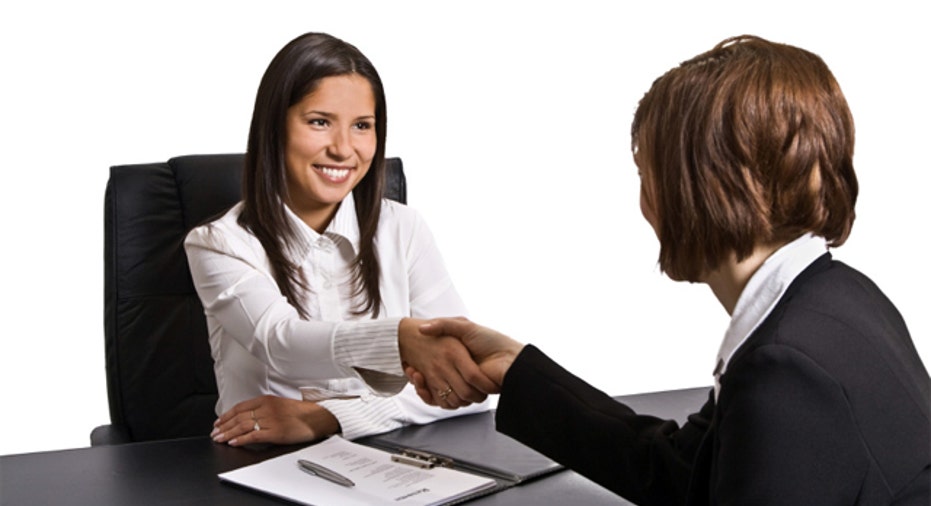 A low-cost new skill can help you get a job
The only thing standing between a job and many job seekers is a skill that might be acquired with a minimal investment of time and little or no money.
"Credentialing is everything in the job market today," says Eric Seleznow, state policy director for the National Skills Coalition in Washington, D.C.
A credential or certificate is a document that attests to a person's qualifications or competence. It is often acquired by completing course work in a year or less at a community college. It also can be attained through on-the-job training or an apprenticeship, although these often take three to four years.
That's not to say a college degree isn't a valuable commodity. "Unemployment is lower for people with college degrees than for those with some college, and then unemployment is lower for those with high school degrees than for high school dropouts," Seleznow says.
But these days, with employers having multiple applicants for jobs, even those with college degrees might benefit from a credential, says Gillian Steele, managing director of DePaul University's career center in Chicago.
How do you know if a credential or specific training could help your resume get noticed? Here are several scenarios with experts providing direction on training that might boost your resume and job opportunities.
Begin the job-training investigation
Begin investigating the training near you that could help qualify you for a job. The federal government helps all 50 states fund CareerOneStop centers, Seleznow says.
These centers have databases available to the public, which gather the job openings in the area and link to appropriate training that prepares workers for the position, Seleznow says.
By simply Googling your city, state, and "CareerOneStop" or "one-stop career center," you should be able to find locations for centers nearest you, he says.
Norma Kent, a spokeswoman for the American Association of Community Colleges, says community colleges increasingly are tailoring short-term classes to obtain credentials that fill the needs of area employers. Local needs have the same influence on career-center offerings.
Jannette Karaff, business service representative for the West Central Arkansas Career Development Center System Inc., agrees. "We have a lot of trucking companies here, so one of the most popular types of training is for truck-driving (certification)," she says.
Interested in a skilled manufacturing position?
You're the family handyman, and you'd like to get a skilled manufacturing job.
If that sounds like you, a good starting point for finding nearby positions and the job training needed to secure them is at the US Manufacturing Pipeline website offered by the National Association of Manufacturers, says Jacey Wilkins, spokeswoman for The Manufacturing Institute, an educational arm of the National Association of Manufacturers, or NAM.
"There are 600,000 manufacturing jobs open nationwide," Wilkins says, and NAM has developed credential programs for some of the skills needed to work in them -- metal working, die casting and others.
The US Manufacturing Pipeline site has an "explore careers" tab, which allows users to search for jobs in manufacturing and related fields by the education required, and then link to where training and job openings are in each state.
The site also contains a self-administered career-readiness test because many training programs are open only to those who have basic reading, math and information-seeking skills as demonstrated by a National Career Readiness Certificate, which is administered by training programs to measure basic skills of applicants, Wilkins says.
What are your options in health care?
Visit any CareerOneStop center, and you'll likely see postings for jobs in health care and related fields, since workers for them are in demand, says Lauren Eyster, research associate at the Urban Institute, a Washington, D.C., research firm.
Even lower-level jobs, such as certified nursing assistants, require credentials because federal guidelines dictate minimum skills, says Carol Rodat, New York policy director for the Paraprofessional Healthcare Institute, an advocacy group in New York.
Don't pay too much for job training. Research tuitions by contacting CareerOneStop counselors, community college career counselors, and hospitals and health care employers.
It's not only community colleges and for-profit schools that provide health care career training; hospitals and other employers may offer it at little or no cost to workers who want to advance, says Jayme Rubenstein, spokesman for Jobs for the Future in Boston. For instance, 30 hospitals have recently committed to a "CareerSTAT" initiative designed to train current hospital workers for higher positions.
Information on 80 health care occupations as well as local education, training and job opportunities are available at the website Virtual Career Network, launched by the U.S. Department of Labor and the American Association of Community Colleges.
Can you earn while you learn?
Nationwide, there are 400,000 people working as apprentices in programs registered with the U.S. Department of Labor, says spokesman Jason Kuruvilla.
Not every apprenticeship must be registered, but registered programs meet industry training guidelines, Kuruvilla says.
Some 1,000 occupations can be entered via apprenticeship, says Rowland Dixon, state director of the Alabama Office of Apprenticeship. Many, though, are in building trades or manufacturing.
You need to be already working for an employer who will sponsor you as an apprentice. If you're interested in entering a field via apprenticeship, check out the Department of Labor website at OA.doleta.gov. "You can contact the employer," Dixon says.
Also, many unions take applications from prospective apprentices and provide them to firms that are looking for apprentices.
An apprenticeship may last three or four years, with workers also taking classes a couple of days a week, says Kevin Calio, manager of apprenticeship and training for the Delaware Department of Labor.
Earned a college degree, now what?
You have a college degree but are looking for something extra that could help attract job offers.
"Credentialing can bolster the education you already have," says Katharine Brooks, director of career services at The University of Texas at Austin.
Steele says liberal arts degree holders might pursue a certificate in project management, sales leadership, relationship marketing or other business skill. Classes, which might be held two nights over a several-week period, are often offered by the continuing professional education arm of universities.
Tuition may run several hundred dollars. Before paying for it, Steele advises first researching whether such extra education will really help you get a better job. Request an "informational interview" with someone working in the job you envision. "Use your friends, and ask if someone knows someone in the job," Steele says.
Then call the person, and say you'd like to find out more about the profession, and ask what he would be looking for beyond your college degree.