Where Are the Women on Wall Street? Cultural Obstacles Still Block CEO Posts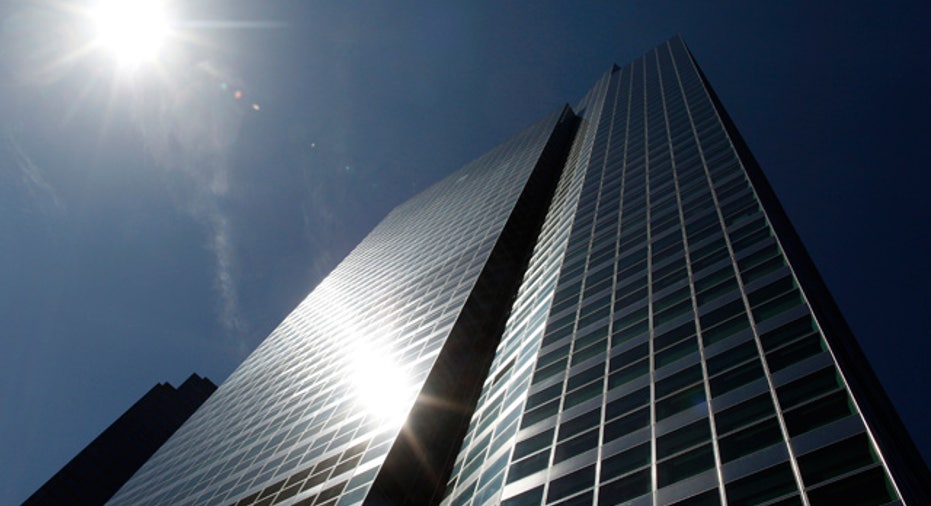 While the glass ceiling keeping women out of the C-Suite was shattered at blue-chip technology and industrial companies many years ago, it continues to hover over the sharp-elbowed world of Wall Street.
The causes of this unseen barrier to the CEO position remain complex, but insiders point to Wall Street's reluctance to change its aggressive, hard-charging and clubby culture that can stifle rising females.
And even though a number of women have briefly flirted with the highest rungs of the financial world, the prospects do not appear strong that a major Wall Street firm will hire its first female chief executive any time soon.
"I think the cultures have to undergo a tremendous amount of more change before we're going to see a woman CEO of a major financial-services firm," said Gayle Mattson, who runs the board and CEO practice at executive-search firm DHR International. "I just don't see it happening in the next five years."
'Why Can't I?'
According to a 2011 Catalyst census, even though women make up 40.5% of all employees in the securities, investment banking and commodities sector, they account for just 17.7% of the executive officers and managers.
"There's no excuse for that big of a difference. I think the women that are coming in today they look at the Street and say, 'Why can't I?' They want to be a part of it. They're working hard to get to a higher level," said Muriel "Mickie" Siebert, who was the first female to own a seat on the New York Stock Exchange.
Out of the 38 female CEOs in the Fortune 1000, just one is from a financial company: Beth Mooney, 56, of KeyCorp (NYSE:KEY), according to Catalyst. By comparison, over the past six months Meg Whitman and Virginia Rometty have assumed the top job at tech titans Hewlett-Packard (NYSE:HP) and IBM (NYSE:IBM), respectively.
Siebert, the so-called "First Woman of Finance," said, "How can you have a woman coming up as head of IBM and not have it in the financial field?  I understand it's a hard leap from one to the other, but there's no reason it shouldn't happen."
Culture Clash
To be sure, there are women such as former Citigroup (NYSE:C) exec Sally Krawcheck who have become powerful figures at Wall Street firms in recent years.
"It's easy to say it's all because of prejudice," but that would be oversimplifying the matter, said Saul Cohen, who served as chief financial officer at Lehman Brothers in the early 1980s.
Still, cultural issues appear to be among the biggest hindrances keeping women out of the C-Suite on Wall Street.
"These are businesses that have been resistant for women to take part in them anyway. The vestiges of those cultures are still intact in some of these companies," said Mattson.
There is also a clubby atmosphere that still exists on Wall Street, potentially hurting rising females.
Alluding to this atmosphere, Cohen said, "Not enough women play golf. There is a lot of business that is done over golf. If you don't play, then you're not there for it."
Resume Gaps
There are also very few women who have the breadth of experience across trading, retail and investment banking needed to qualify as a CEO of a major company.
"I don't think a woman that's had experience on the top level is going to be given the same chance a man would be to operate another facet of the business. I don't think she's the first choice," said Siebert.
Cohen acknowledged the dearth of females who scale to the upper echelons of trading, which is where today's Wall Street CEOs like Goldman Sachs's (NYSE:GS) Lloyd Blankfein tend to come from. "It's highly intense…It's a very tough business. There aren't a lot of men who make it up the ranks," he said.
Sometimes this ultra-competitive environment can conflict with the way women are traditionally perceived.
"Women that are aggressive can get to a particular level but they are systemically rejected by these companies as being too aggressive because we have a particular image of a woman," said Mattson. "It's a double standard that exists for women and I don't think that double standard has gone away."
Female Power Figures
Despite the cultural challenges, there are a handful of high-ranking female execs in financial services.
BNY Mellon (NYSE:BK) vice chairman Karen Peetz, 55, recently said she would love to be CEO of a major financial institution someday. Peetz, BNY's first female vice chair in its 227-year history, was named the most powerful woman in banking by American Banker in 2011.
Peetz was unavailable to comment for this story.
Many believe Abigail Johnson, a president at Fidelity Investments, is likely to run the company that was founded by her grandfather. In 2010, Ruth Porat, 54, became chief financial officer at Morgan Stanley (NYSE:MS) and she is also a member of the Treasury Department's borrowing advisory committee.
There are a number of women who stood out in the financial world over the past decade but for various reasons didn't land a CEO job.
Few would have been surprised to see Krawcheck's name floated as a potential CEO years ago. However, Krawcheck left Citigroup (NYSE:C) in 2008 after a contentious relationship with CEO Vikram Pandit. While BofA hired Krawcheck to lead its wealth management unit, Moynihan eliminated her position in 2011 amid struggles to keep Merrill Lynch brokers and their new parent company happy.
Similarly, Erin Callan was looked at as a superstar in finance, becoming the first-ever member of Lehman's executive committee. But Callan was ousted as the company's CFO just months before its collapse and lasted only five months at Credit Suisse (NYSE:CS).
Other high-level female execs in recent years include former JPMorgan execs Dina Dublon and Heidi Miller, both of whom have retired.
Unconventional Path to the C-Suite?
Cohen said while he doesn't believe Wall Street has an "immediacy of women moving forward to the top," he does believe a scenario could develop that would open the door to a female CEO soon.
For example, Cohen said a company mired in legal troubles could turn to a general counsel who happens to be female, pointing to Bank of America's (NYSE:BAC) selection of former general counsel Brian Moynihan as its CEO in 2010.
Cohen also said a female CFO at a non-financial company could be "parachuted in from the outside" if that's what a board feels is necessary.
Some would argue Wall Street's resistance to cultural change may have hurt the industry, which is still healing from the scariest financial crisis since the Great Depression.
"I have found that where you have strong voices of women and diversity on boards, the less likely those organizations are going to run into a crisis situation," said Mattson.
According to Catalyst, women held just 18.3% of board director seats in the finance and insurance industries at Fortune 500 companies. Less than 9% of women are CFOs at Fortune 500 companies.
Mattson said she thought it was "fascinating" that the only female board member at Lehman was former movie actress Dina Merrill, who served for nearly two decades before the investment bank collapsed in 2008.
"That's what they consider diversity on the boards," Mattson said.