Where are Gold Bugs Headed? 4 Assets that Could Get a Bump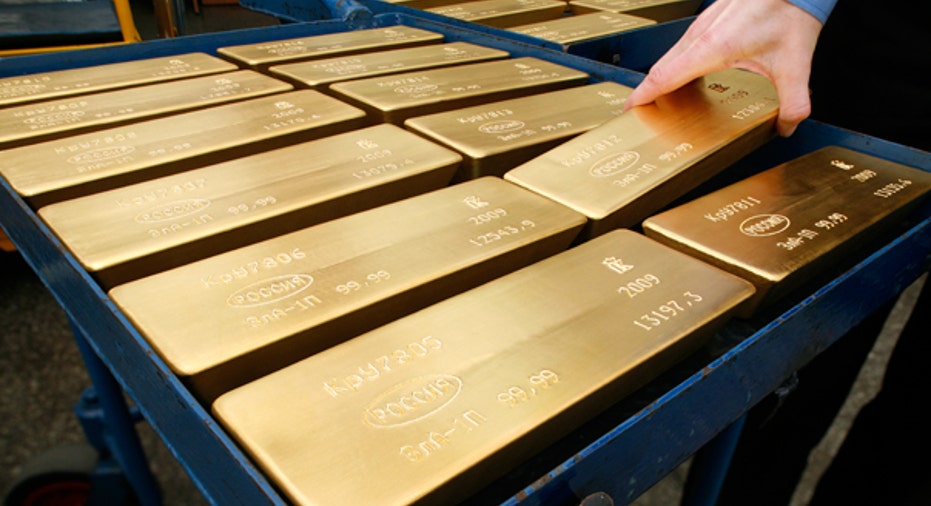 Investors' love affair with gold might be over.
Gold used to be considered a safe haven in a volatile market, but last week's 7% price drop has some investors fleeing the metal in search of more secure assets.
Experts cite many reasons for gold's massive selloff, including recent global central bank actions, tax day, economic data and European financial concerns. Prices rebounded Monday to climb back above $1,400 for the first time in a week, but investors remain wary of the commodity.
"There is no single catalyst that caused the selloff, it was a panic move," said Jim Wyckoff, senior analyst at Kitco.com, a company that buys and sells gold and silver. "There is still anxiety in the marketplace and when you have that, you are going to see assets like the U.S. dollar and certain stocks benefit."
The Bank of Japan's recent announcement that it will launch a vast asset-purchasing program in a bid to heat inflation up to 2% hardly touched gold prices. Ed Yardeni, president and chief investment strategist of Yardeni Research, said the lack of movement is indicative of the reason for the selloff.
"If you are a gold bug and hear that kind of news and don't react, what can you rally on," he noted.
Yardeni said gold's failure to rally on global political uncertainty and the potential for debt-laden countries like Cyprus and Portugal to have to sell their gold reserves also contributed to the selloff.
Investors traditionally flock to gold when uncertainty looms, but George Gero, senior vice president at RBC Capital Markets, said price fluctuations are normal and  that gold should not be considered a haven against all financial instability.
"It is misunderstood that investors have been using gold as a safe haven against stock market fluctuations," he said. "Gold is actually a haven against depreciating currency and loss of purchasing power, so that gold does much better as a haven against inflation than against political strife."
With gold losing some of its luster with investors searching for safer money-making opportunities, here are some asset classes reaping the benefits:
Treasuries: As more domestic and global economic reports signal inflation is likely to remain in check, investors are dropping gold and moving to Treasury bills, said Wyckoff. "Even though the U.S. has its own problems, when the going gets tough, investors know that our government and its debt and securities are still the safest thing in the world."
Yardeni  also pointed to the bond market.
"The break in the price of gold has coincided with the drop in inflation expectations in the TIPS market," he explained. Treasury Inflation-Protected Securities are bonds issued by the Treasury Department that hedge against inflation.
Highly-Rated Corporate Bonds:  Roberts said his firm has been buying highly-rated bonds for clients over the last year, including those that are rated "BBB" or "BB+" since the credit ratings firms tend to be slow in upgrading corporations.
"Over the last three to four years companies have deleveraged, raised cash, reduced outstanding shares and cleaned up balance sheets and we've been finding a lot of good opportunities in these spaces," he said. "If you look at yields, they are telling you that people are moving to this asset class."
Dividend Yielding/Defensive Stocks. "Anyone who lost money in gold is going to try and make up for it," said Yardeni. "The most expensive stocks in the S&P are considered to be defensive and are valued so high since they are paying dividends."
Cash. Anytime there's market uncertainty, investors will move to cash to decide their next move, according to Roberts. "Cash is great, you can't lose money and that's what people are looking for amidst this silliness. Right now I would be a seller on rallies -- the market is changing trend and not in a bullish trend, so you sell on rallies and raise cash and wait for opportunities to make some money."