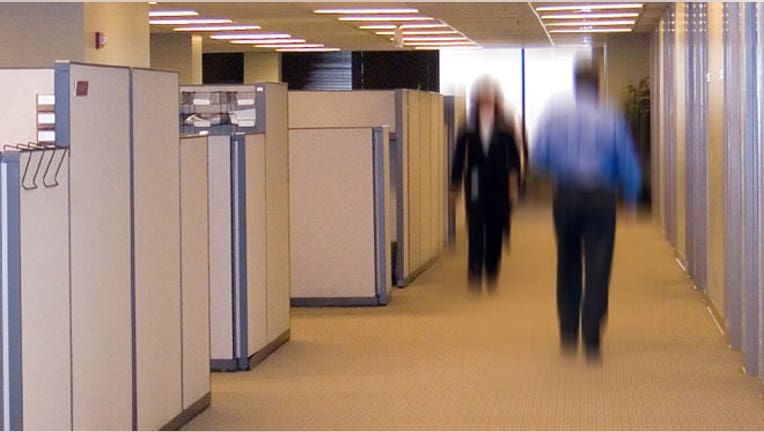 The economy added a more-than-expected 204,000 jobs last month, according to the Labor Department, but a new report from CareerBuilder finds that over the next four years, high and low-wage jobs will make up the majority of employment growth. Middle- wage job creation will slow, which may hold longer-term consequences for the continued economic recovery.
The report from CareerBuilder and Economic Modeling Specialists International finds that through 2017, low-and high-wage jobs will make up nearly 40% of new positions added, compared to just 22% of jobs paying middle wages. () This report defines middle-wage jobs as those paying between $13.84 and $21.13 an hour.
Higher-paying job growth will come from the health-care and technology development industries, according to the survey, while low-paid jobs will come from the construction sector and fast-food preparation.
CareerBuilder President of North America Brent Rasmussen says the payroll trend is a result of the economic downturn. "As we are coming out of the recession, the economy is starting to improve. Companies weren't able to add high-wage jobs in 2009 so now that the economy is a bit better, companies need those individuals to add jobs," Rasmussen says. "And on the low end, it's easier to add low-wage jobs to an organization. Middle wage jobs get caught in the middle."
He adds that many workers finding their first jobs over the next few years will likely be taking home wages on the lower end of the scale initially.
"As you first enter the job market, you will be in low-wage jobs," he says. "People who move up will be those who continue to train themselves, have college or advanced degrees. Those in middle-wage jobs will have to re-skill, retrain or they will be stuck in those middle areas."
John Challenger, CEO of Challenger, Gray & Christmas, says there is a growing polarization between high-and-low-skilled jobs in the country. Manufacturing jobs, which pay well but were not necessarily highly skilled, have now been outsourced, furthering this gap. "Over the last era, they have moved overseas and been outsourced, and technology has change the way manufacturers operate," Challenger says. "Fewer people are needed."
But Challenger is confident middle-wage jobs aren't disappearing—just slowing. "The widening of the skills gap in the U.S. means the middle part of the economy will get hurt," he says. "There will be a tremendous amount of investment in cloud development, for example, but then there are some jobs that you can't outsource. That is where the growth in the U.S. will be."
He adds that if more U.S. organizations were apt to invest in their current workforce that would be a win-win for growth.
"If more organizations re-skilled their workers, that would be most cost-effective," Rasmussen says.