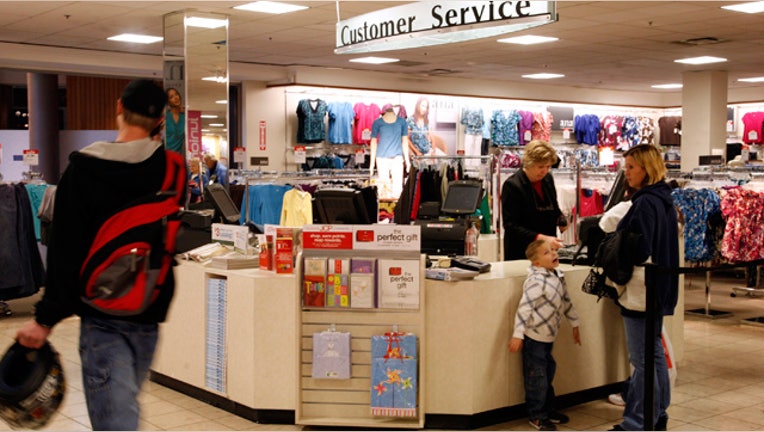 Losing customers, no matter how much or little they contributed to the bottom line of your small business, is always difficult.
Of course, it's important to understand exactly what went wrong and what you could have done differently. But what if the customer won't tell you? Or, they tell you but leave anyway, without allowing you to make amends?
You may get mad and take it personally, or decide to just write them off.  But you may reconsider when you learn theses uniquely personal approaches of two entrepreneurs who won back customers they once thought were gone for good.
Take an alternate route, humanize your company
When entrepreneur Kimberly Martinez landed her first deal with a big-box retailer in 2007, she unwittingly made what she considered to be "typical" mistakes of a new vendor,  such as improperly marking boxes and missing a ship date by two days. To her surprise, those seemingly innocuous mistakes would cost her fashion accessories company, Bonitas International, its biggest customer.
"We got a curt one-line e-mail saying they weren't intending to order from us anymore," recalled Martinez, co-founder and chief executive of the Cleveland, Ohio-based company.
Martinez then said she became obsessed. "I was coming up with any excuse as to why I would be hounding the buyer again."
Despite countless apologetic e-mails and phone messages -- even sending gourmet cookies -- the buyer wouldn't respond.
"I was like human junk mail; the buyer didn't have any connection to me," Martinez said. Then, the "aha" moment. While mingling at a conference, Martinez spotted an attendee wearing the private-label credential jewelry that her company had sold to the big-box retailer.
"Ironically it was given to him by one of the creators of 'The Secret', who was presenting at the conference and had been handing out the product to all the attendees," Martinez said.
She quickly whipped out her smart phone and had a picture taken of herself and the attendee wearing the product. Immediately that Sunday afternoon, she e-mailed the photo to the buyer and hyped up the product's value. This time though, Martinez received an e-mail response -- in under an hour.
"I realized what I needed to do was humanize my company. By sending that photo of me and the product, and contacting her off-hours, it made us more human."
Within days Martinez was on the phone with the buyer, and within a few weeks she had won back the business. "That was three years ago, and we continue to sell to them today."
Use reverse psychology, make it easy for them to leave
Whenever Anthony Mongeluzo loses a customer he takes a contrarian approach.
"I compile all the required information they'll need to successfully transition to a new company," said Mongeluzo, founder of Marlton, N.J.-based Pro Computer Service, a business and residential information-technology support company.
"I make it easy for them [to leave] and even offer to be on a conference call with the new company and the ex-client to answer any questions. It's a well-packaged handoff."
And it doesn't end there. Mongeluzo makes sure to follow up with a courtesy call every few months --for up to year later -- to see if they need any other assistance and make sure they're happy. But he's careful not to become a pest or even ask for the business back, unless the ex-client expresses regret for leaving.
"When a relationship terminates, even if the customer is having a terrible time with the new provider they [often] won't call you," he says, noting that only in those cases will he ask for a meeting to win back the business. "I'll say something like, 'If you're interested, I'd love to meet to see if we can get our relationship back on track."
As a result, more than half of the 20 customers he has lost in the last five years are now back on his client roster.
Mongeluzo says he came up with the strategy after his company experienced difficult transitions with new clients that came from competitors.
"At that point I decided if someone fires us, I want to make it a pleasant experience and if the opportunity came to earn the business back, we would," Mongeluzo said."Thankfully, I don't have to employ this often, but it's very effective. We've never lost a client twice!"