When to Save or Splurge on Everyday Items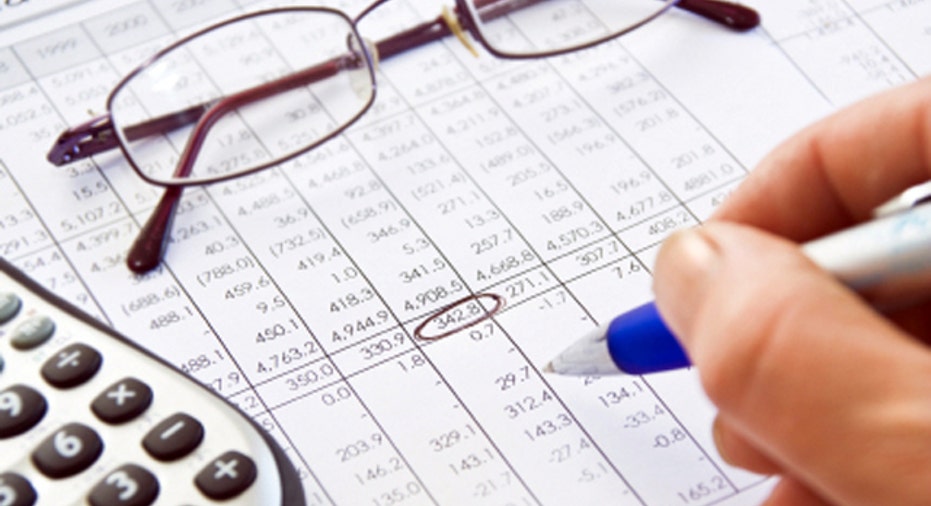 Shopping: Save or Splurge?
Just about everyone has found themselves standing in the middle of the aisle, torn between buying the highest quality item and trying to spend less because of a budget. So how do you decide? We spoke to experts to find out when you should save and when you should splurge.
The consensus is to splurge if you are interested in using the item on a daily basis and expect great results. Otherwise, when buying gifts just for fun or to learn about a subject matter, look for a lower-quality model to help save money.
"Now more than ever, you can use store sales, promotions and coupons to get that higher-quality item for less money or to save money overall. Look for these promotions first when planning a purchase," says Andrea Woroch, shopping expert for Kinoli Inc. and creator of CouponSherpa.com.
Bicycles
"More expensive bikes are put together in a factory, can be customized, and have higher quality gears, tires, wheels, and frames for better durability and a better ride overall," says Jon T.O. Severson, bicycle industry specialist and founder of Colorado-based Front Range Cyclist.
When to splurge: If you ride a lot for racing, fitness or pleasure, get the highest-quality bicycle you can afford.
When to save: If you are buying a first-time bicycle for a child, one from a big-box store is fine. Remember to add the fun accessories kids remember forever -- bell, streamers or spoke decorations. If you have several children, consider buying a slightly more expensive first bicycle. It will last, and you can hand it down as kids outgrow it.
Shopping tip: As soon as riding becomes more important, take your business to a local shop. They offer the kind of service, customization, one-on-one attention, riding advice and discounts you can't get at big-box or sporting-goods stores.
Musical Instruments
"Even a beginner or a child will get immediate satisfaction out of a high-quality instrument made with care because it responds easily with beautiful sounds," says David Isaacs, guitar professor at Cerritos College in Los Angeles.
"Cheap instruments, such as the $100 guitars at the big-box stores, don't respond well to touch, which can lead to frustration in a beginner -- whether adult or child," Isaacs says. "The instrument may only last a few months before it breaks or begins to hold the player back from learning."
When to splurge: If music is important to you, then it's worth the money to get the best instrument you can afford.
When to save: If you're just buying it as a fun toy, then it's fine to save money on it and go less expensive.
Shopping tip: Avoid the salespeople at music stores, who often work on commission. Try to get a recommendation from a music teacher or someone from the local college music department. To get a great deal on a high-quality piano, ask when the college will sell their pianos, which they replace often.
Tools
"The high-end, best quality tools are the most reliable and durable," says Mike Casimiro, owner of Casco Construction Corp. in Colorado Springs, Colo. "Parts, repairs and accessories are definitely a higher quality and more accessible from most name-brand tools sold at the Home Depot or Lowe's, whereas no-name discount tools may not be reliable in terms of durability or parts and repairs."
Craftsman Tools, which can be found at Sears, "have been around a very long time. Sears stands behind their hand tools with a lifetime warranty, which makes them very reliable," says Casimiro.
When to splurge: If you're someone who loves woodworking, does a lot of home renovation projects or you're buying for a pro, buy the best tools you can afford.
When to save: If you're the occasional Mr. or Ms. Fix-it or a weekend warrior, any tool at the home-improvement big-box stores will suit your needs.
Shopping tip: Hold the tool in your hand to see how it feels. If it's too heavy or bulky, you won't be able to use it.
Kitchen
"The highest quality cookware and knives are meant to last a lifetime and are the most expensive," says Sue Perry, deputy editor of ShopSmart Magazine. "Good knives and cookware make cooking more efficient and enjoyable ... it can be the secret ingredient."
When to splurge: If you take pride in cooking daily, you'll want the best quality. Look for those brands of forged steel knives and heavy-duty cookware that include a lifetime warranty. Initial costs are higher, but you'll never have to buy that same pot or knife again. Any that show wear or damage can be replaced.
When to save: Buy one at a time or just a basic starter set to get only what you need more affordably. Stay away from gimmicks, such as Ceramic knives, which do not perform well in ratings tests, and low-priced stamped steel knives because they cannot be sharpened. As they dull, food prep gets more difficult and even dangerous.
Shopping tip: Look for more affordable, high-quality forged knives at off-price stores. Always try out cookware and knives: Hold them in your hands to see if they're too bulky or heavy to use effectively. Once you choose a brand you like, price shop online.
Wine
"The more concentrated the grapes are to one vineyard, the better the taste and the higher the quality and price," says Vinny D'Agostino, food and beverage director of the King & Prince Resort on St. Simons Island, Ga. Many higher quality wines have a vintage, or date stamp.
When to splurge: Buy the best you can afford when serving or giving to a wine aficionado or group who will know the difference.
When to save: For dinner parties and get-togethers, save money and choose less expensive varieties and sparkling wines that won't bust your party budget. Try new things such as wine in a box, which is created specifically to preserve wine once opened. To learn which wines you like, start tasting at the low end and work your way up in price and quality when you find a type you like.
Shopping tip: Read the back label, and look for the specific origin of the grapes. Aim to buy bottles in the $20 range. Remember that recently, because of a cork shortage even high-quality wines may have a screw cap. It's not an indication of low quality.
Cosmetics
"Expensive cosmetics are not better," says M'chel Bauxal, celebrity makeup artist and hairstylist. "If you like what it does, it doesn't matter where you bought it or what you paid."
When to splurge: Go ahead and spend if you can afford that expensive product you love. Fragrance is always worth a splurge because there's no substitute for your signature scent.
When to save: For perfumes, eau de toilette is the least expensive variation. You could also try fragrance gift sets that include more items for the same price. You can scrimp on necessities, such as cotton balls, bath mitts, hand sanitizer, makeup sponges, nail products, hairbrushes, hair bands, bobby pins and lip glosses, by purchasing them at a discount store. Sometimes these discount stores also carry name-brand cosmetics.
Shopping tip: Cosmetics superstores, such as Sephora, allow you to sample fragrances in a take-home container that lasts a week. At Ulta and Sephora, you can sample new brands and products before buying. Both have email, online and in-store ways to save.